"We get to decide for ourselves what is beautiful when it comes to our bodies. That decision is ours and ours alone," wrote Jennifer Aniston in a piece that she penned for HuffPost to hit back at the tabloids' scrutiny and speculation over her relationships and fertility.
The actress' bold statement proves that women continue to face insurmountable pressure in making the "right" decisions in order to be deemed "worthy" or "complete." Their actions are constantly subjected to scrutiny and they even face social hostilities for the clothes that they wear on their backs. Don a skintight dress and you're assumed to be brash and brazen. Embrace modest wear and you're seen as "too secular." It's as if women can never win when really, what they simply wish for is to have their decisions acknowledged and respected.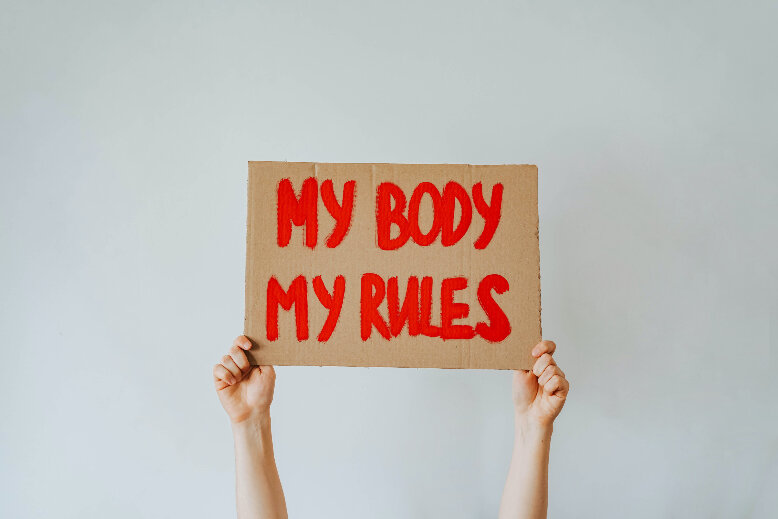 "Whatever I choose to put on my body is entirely my own choice, without feeling an obligation to please another human being or to adhere to anyone else's expectations," shared 35-year-old blogger Liyana Aris, who decided to embrace the hijab a decade ago and has never looked back since. Meanwhile, for 25-year-old Putri Andreanie, opting for modest wear has made her realise that "being sexy is all about confidence and how you portray yourself as a person instead of what you wear."
Empowered — and not limited — by their decision in embracing modest dressing, Liyana and Putri tell us more about what they love most about being modest dressers and let us in on their advice for fellow women who wish to embark on their personal modest wear journey.
"I used to love showing skin."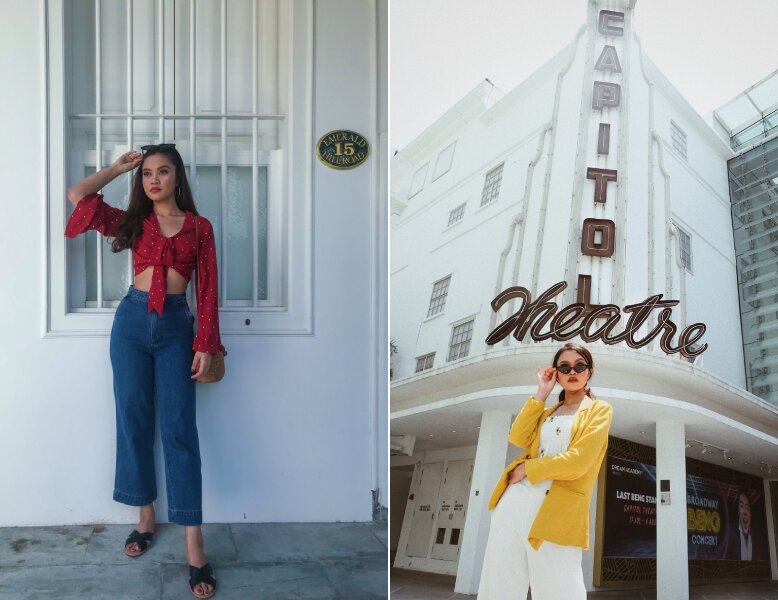 "In the past, my friends would tease me if I were to wear a pair of jeans or a maxi dress as I loved showing skin," revealed Putri. Growing up, she had always believed that being sexy meant "wearing the tightest outfits and the shortest skirts" and hence, had a penchant for skin-baring tie-front tops, mini skirts, crop tops and women's linen tops for everyday elegance.
However, after entering adulthood and observing how modest fashion bloggers were lauded for their unique sense of style on social media, Putri eventually fell in love with the beauty of modest dressing and embraced it in a way that felt most comfortable and natural to her. "Modest wear reminds me that I don't need to show as much skin to feel empowered. I just need to be confident," shared Putri.
During the initial stages of her modest wear journey, Putri recalled facing a mini identity "crisis" as she was afraid that she would become a "new person" and lose her sense of self. Despite this, she bravely took baby steps in introducing modest attire into her daily life and found joy in looking for fashionable yet well-covered clothes that reflected her personal style.

"Modesty is a choice. My choice."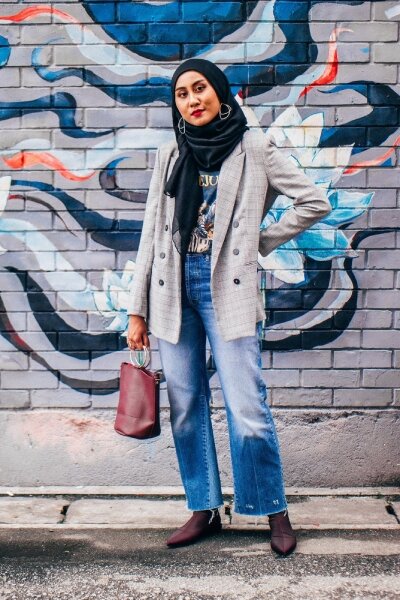 "I reached a stage in my life when I started thinking about how I could become a better Muslim. There are many ways to do it, but dressing modestly is certainly the most visible change I was making," shared Liyana, who further added that she feels "the most confident she's ever been in her life" with modesty as part of her style.
Born and raised in a Muslim-majority country like Malaysia and surrounded by friends and family who share the same ideals as her, Liyana revealed that she didn't face any "significant challenges" in embracing modest dressing. However, she admitted that donning an extra layer can feel "bothersome" at times given Malaysia's perenially hot and humid weather. "But hey, it's absolutely doable and I'm thriving over here!" she added.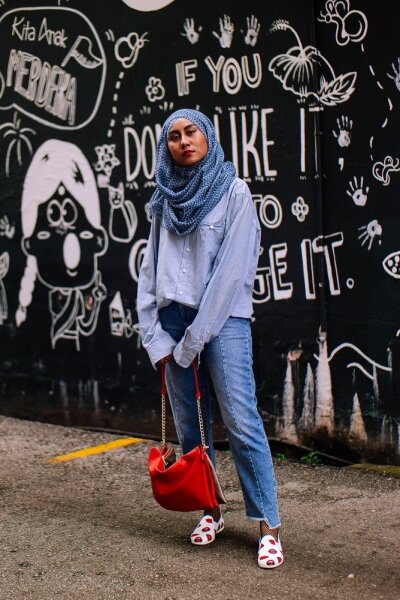 Citing how modest dressing has now become a major fashion trend that's welcomed by the masses, the blogger believes that it's a great thing that consumers no longer view modest wear as a category that's solely catered for modest dressers. Rather, it's now deemed as "trendy", which translates to the market being filled with a wider variety of exciting modest fashion choices, such as wide-legged trousers, blazers and long-sleeved shirts.

More modest fashion options, please
Even then, the modest wear industry is considered relatively small and both women have found it difficult at times to find modest wear brands that aligned with their personal values, styles and preferences.
"Another challenge that I faced at the start of my modest dressing journey was not knowing which shops carried affordable modest wear outfits. I always thought finding modest outfits to be pretty tough as I was so used to shopping at places that didn't carry a lot of modest-friendly clothes. I would go to Pinterest, browse through Instagram and even Google to find out which brands carried modest wear," shared Putri.
As for Liyana, she tries to "shop" from her wardrobe whenever she can after learning about sustainability in fashion and is still on the hunt for modest alternatives to fast-fashion brands. "When I need to buy something (or feel the urge to shop, because I'm human), I turn to Zara, Topshop or Mango (but mostly Zalora now, because of the pandemic) as they have great modest options that fit my style and comfort level. That said, I've learnt to be much more discerning and conscious about what I buy now," she revealed.

The best "attire" a woman can wear? Confidence
"If you're thinking of embracing modest dressing, I'd say go for it. The best outfits you see in fashionable street-style photos are often modest: an oversized blazer, plain white tee, jeans, sneakers? Modest. Biker jacket on top of a midi dress with high-cut boots? Modest! Don't think of modest dressing as having limitations, but rather the opposite: it expands your style dictionary," shared Liyana.
Similarly, Putri also hopes that women will find the confidence and the courage to embrace modest dressing if they wish to do so: "Fashion is all about expressing yourself and trying new styles — not concerning yourself about what others might think as long as you're happy and comfortable and feel beautiful. Looking back at the time when I felt afraid of losing my identity after embracing modest dressing, I realised that I was worried for nothing because I'm still me."
Now, discover United Nations Awardee Louise Mabulo's "The Cacao Project" and learn how her social enterprise has helped countless families in the Philippines maintain a sustainable livelihood.

Comments, questions or feedback? Email us at [email protected].