Luxury fashion brands were once perceived as unattainable, out of reach and reserved for a privileged few. But for this new breed of hyper-connected consumers, also known as Generation Z, its barriers can be broken down by just a few clicks. Luxury as we know it is as accessible as it gets with the rise of smart technology. As Gen Zs progress into adulthood and begin asserting their own identities, do they value — and celebrate — luxury? Read on as three Gen Zs they share their take on this matter.
"I'll go wherever Kim Jones goes."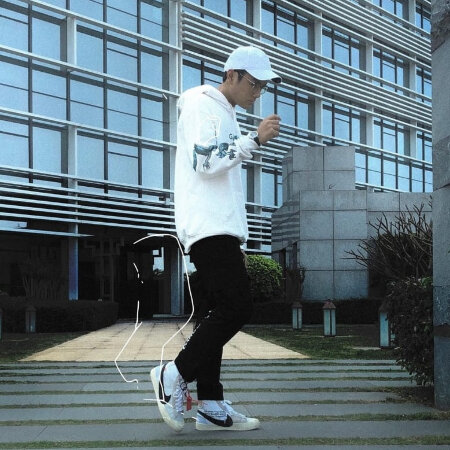 "I'll go wherever Kim Jones goes," confesses Nicholas Yap when asked to elaborate on his affinity for French luxury brand Dior. Shy of turning 18 this year, the Junior College student is already much more in tune with luxury fashion than the average adult and has an appreciation for the finer things in life.
Nicholas first learned about the Dior Men's artistic director through a friend in 2018 and has been a fan of his work ever since. He's particularly fond of the brand's collaboration pieces and counts his Dior x Sorayama crewneck t-shirt and B23 low-top Dior and Daniel Arsham motif sneakers amongst his top three fashion favourites.
He shares: "I think collaborations are cool because they open up doors for a lot of creative possibilities." As for his third pick? A pair of Homme Plisse Issey Miyake trousers. "They're super comfortable," he adds. His support for luxury fashion collaborations echoes one of the key, rising demands that is predicted to rise in the luxury market in the next few years, as Gen Z luxury consumers begin to hold a stronger influence in this sector.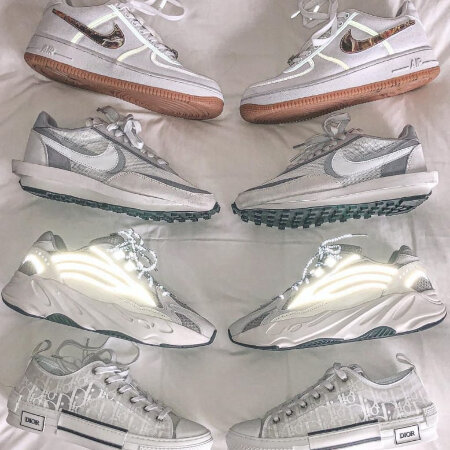 Carrying a different set of values and ideals from millennials, Gen Zs are also referred to as 'Digital Natives', having grown up in the age of smartphones, Wi-Fi and streaming services. Naturally, this also means that social media plays a huge role in influencing his sartorial choices. He reveals: "Apart from following popular models and fashion brands on Instagram, I also check out YouTube for tutorials on dressing better, as well as search up on 2000s fashion magazine archives online."
Despite his penchant for high-ticket items, Nicholas clarifies that 75 per cent of his wardrobe is made up of basics from fast-fashion chains such as Zara, and the rest being luxury pieces. "[Luxury items] are still pretty expensive to me, though I re-sell items that I've outgrown. I also used to buy past-season favourites from my friends as it's more affordable to purchase them second-hand sometimes," he elaborates.

"There's so much value in purchasing from small brands."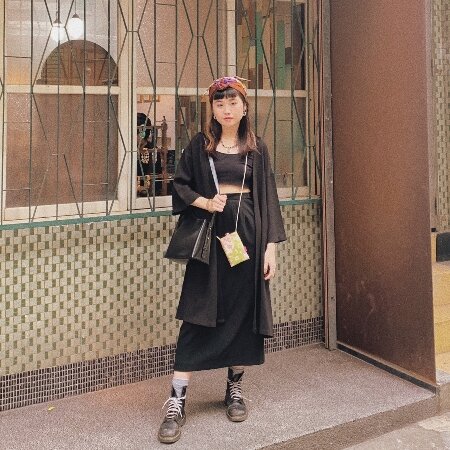 22-year-old graphic designer Caryl Song is a fan of luxury labels such as Maison Margiela, CHANEL and Dior ("I will get them one day!" she declares), however, her heart truly lies in supporting smaller, independent brands and boutiques. "I believe there's so much value in purchasing from them as their pieces tend to be more unique and memorable," she shares.
Caryl's first 'proper' foray into the fashion world began when she was pursuing her tertiary education. Having studied in a design school, she enjoyed experimenting with different styles of dressing. Since then, she's found that fashion is about having fun and staying true to herself: "I'd like to think that my style is funky! I dress up according to whatever I feel like. My fashion goal is to be unique, confident without trying too hard."
When asked about her source of fashion news and inspiration, Caryl replies matter-of-factly: "Social media. A typical trait of Gen Zs." That said, her Instagram style icons are far from the likes of mainstream pop-culture celebs such as Kaia Gerber and Selena Gomez — instead, her favourites include @coco_pinkprincess, a 9-year-old girl from Japan who rocks top-to-toe luxury pieces, @young_emperors, a quirky French couple who dresses in stylish, coordinated outfits and Minju Kim, the South Korean designer and winner of Netflix's Next in Fashion design competition.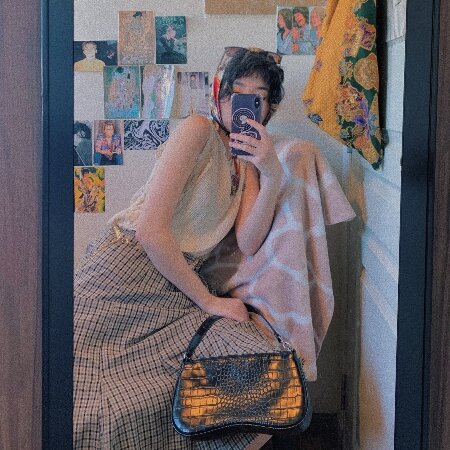 For Caryl, luxury is a good-to-have but not a priority. Although she hopes to own a frilly statement blouse from Minju Kim and her very own pair of 'Tabi' boots from Maison Margiela in the near future, she admits that price is still one of the key reasons why she continues to shop from fast-fashion labels and smaller, independent brands instead of going the luxury route.
"Fashion is hard on the wallet! I can't deny the temptations of fast fashion as they are much more accessible and affordable, especially when I was younger. However, I now see the value of investing in pricer, higher-quality pieces that will last longer in my wardrobe." Caryl confesses.

"I try to dress within my means."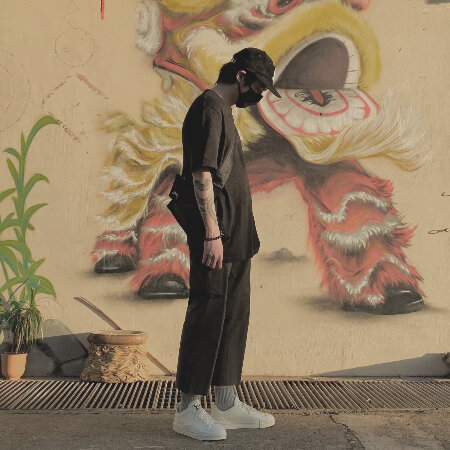 He subscribes to a dark, muted palette for his outfits and professes that Jun Takahashi's low-key pieces "make him drool". 23-year-old copywriter Jerome Lum knows a thing or two about luxury streetwear and is 'obsessed' with self-expression.
Similar to Caryl, Jerome had developed a strong interest in fashion when he was pursuing his tertiary education, although he admits his experience was far from a smooth-sailing one. He shares: "I used to follow fashion trends quite closely when I was still trying to figure out my personal style and identity. I ditched my baggy skate tees for pieces that didn't suit me. Fast forward to today, I've managed to find my own 'vibe' but am ironically back to square one — where I mainly live in looser silhouettes, skinny jeans and sneakers."
As for his main sources of fashion news and trends, Jerome, as a true-blue Gen Z, enjoys surfing Reddit forums, alongside Instagram and YouTube. Whenever he's in the mood for a little retail therapy, he boots up his handy smart device and checks out multi-label sites such as END, HBX and SSENSE. "I do almost all of my shopping online," he shares.
Jerome's current fashion favourites feature an interesting mix of high-low items: His trusty bag of choice is by British luxury streetwear brand A-COLD-WALL*, while his everyday sneakers are by Converse. Another statement piece he owns is a silver ring by Staatsballett, a sustainability-focused label founded by two YouTube creators, Avery Ginsberg and Kailee Mckenzie.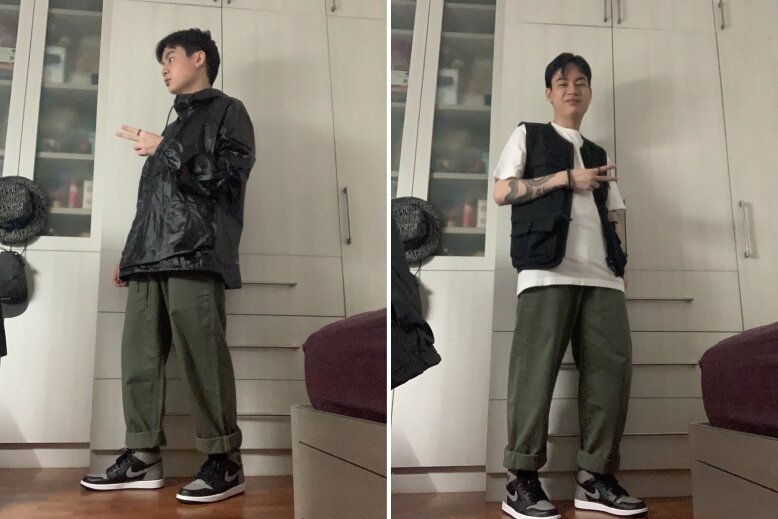 As for his fashion wishlist, Jerome excitedly lists a few luxury sneakers amongst his must-haves, including Rick Owens's 'DRKSHDW' SS14 Romanes high-top sneakers and LDWaffles from the Sacai x Nike collab. Even then, he acknowledges that luxury fashion doesn't play a major role in his life at the moment and he's contented with indulging in them sparingly. He shares: "While I appreciate the detail and craftsmanship of luxury labels, I don't spend as much on them as much as I try to dress within my means."
Are you a fan of luxury labels?
(Cover photo from: Caryl Song)
Click here to check out our favourite stylish and sustainable collabs at the moment.

Comments, questions or feedback? Email us at [email protected].