This article was first published on 16 March 2022.
Did someone say "accio Harry Potter phone cases?" Because an expansion to the Harry Potter x Casetify collection is coming your way very soon.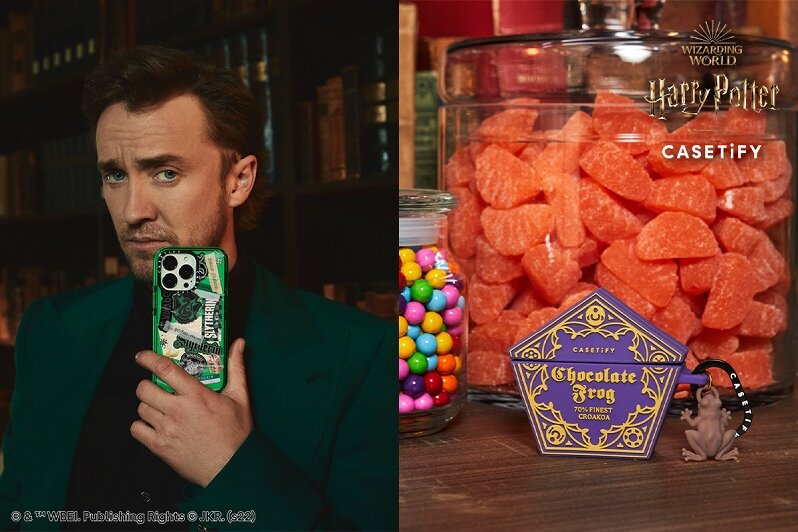 Harry Potter x Casetify 2022 collection designs
The upcoming additions include brand new Hogwarts house and character-inspired designs on CASETiFY's best-selling Impact and Ultra Impact Cases, Compostable Cases, and Impact Crush Cases. These will feature sticker-like designs representing the four Hogwarts Houses Gryffindor, Hufflepuff, Ravenclaw, and Slytherin.
The phone case collection will also include designs inspired by iconic Harry Potter items such as Honeydukes sweets and the Polyjuice Potion, which will be in the special-edition glow-in-the-dark Liquid Case. Want to feel like you're heading to Hogwarts? You can also customise your Platform 9 3⁄4 Ticket Case phone case with your name to make it more authentic.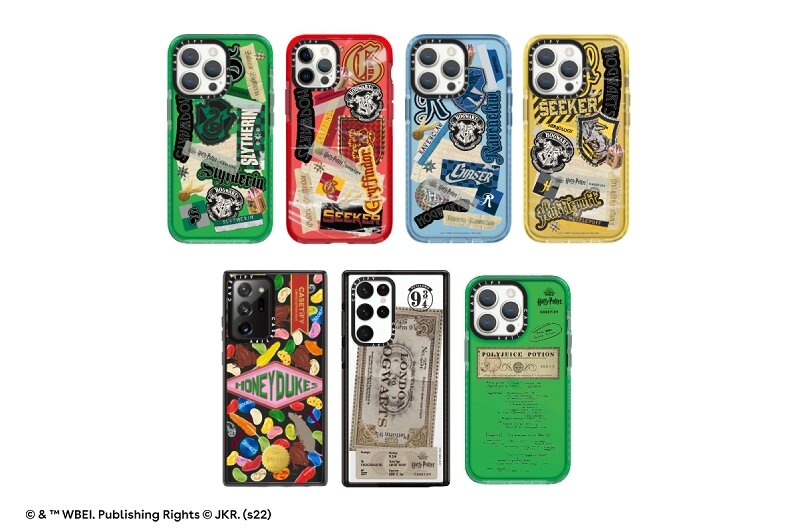 If you have Apple Airpods, the collection also has specially designed cases to protect your earbuds. It includes the 3D Chocolate Frog Airpods Case that comes with a handy ring clip and a charming dangly frog.
Harry Potter x Casetify 2022 collection: price and where to buy in Singapore
Prices for the collection range from USD34 to 94 or around SGD49 to 134 each depending on the different models. If you've recently upgraded your phone or are a certified Android user, don't worry! There are also options for the new iPhone 14 series and Android phones.
The collection will launch on 4 November on the Casetify website.
If you want to take a look at the first collection, it's still available too! It includes leather cases that feature motifs of Hogwarts' four houses: Gryffindor (maroon accents), Slytherin (emerald green accents), Ravenclaw (blue accents) and Hufflepuff (yellow accents). Each can be customised with your name or preferred text. All Harry Potter House cases are available for Samsung (Galaxy S21 FE to Galaxy S22) and iPhone (iPhone X to iPhone 13 Pro) phones.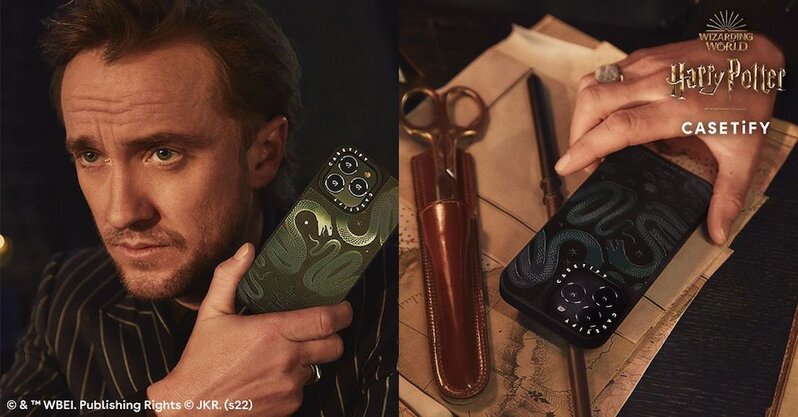 Those who identify as members of the Slytherin House will be delighted with an additional basilisk-themed case. But for the unsorted (or if you're gifting this and you don't know what house they "belong" to), there are also "house-neutral" designs featuring iconic movie and book references such as Nimbus 2000 iPhone Case, which is made with sustainable wood finish, and the ​​Marauders Map Lenticular iPhone Case that features seemingly vanishing graphics akin to the show's magical Marauders Map.
It's not just phone cases that are included in the Harry Potter x Casetify collection. You can also buy a limited-edition Golden Snitch AirPods Pro Case.
Harry Potter x Casetify collection launched on 31 March on Casetify's website.
Next, know the details of the upcoming film Fantastic Beasts 3.
Comments, questions or feedback? Email us at [email protected].