Alongside the new iPhone 15 series, Apple has launched its latest iOS 17! It's available in Singapore starting today, and here are the cool new features you need to know.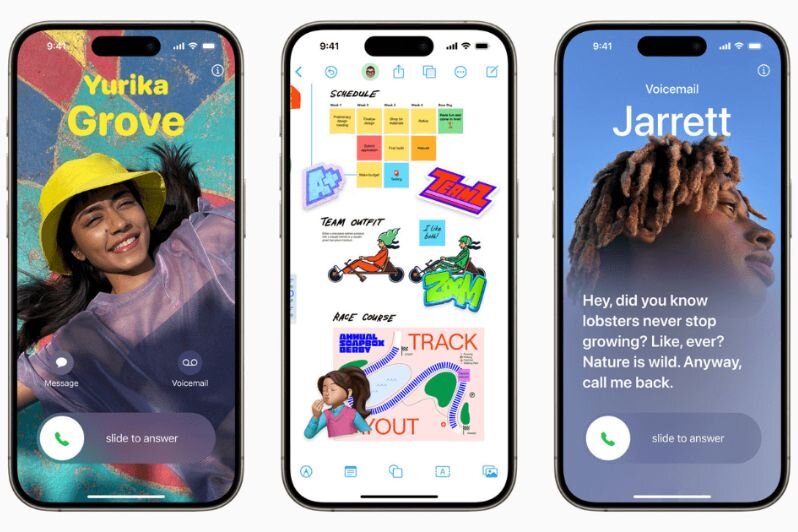 But first, which iPhones are compatible with iOS 17? Any iPhone from 2018 onwards can get this upgrade. If your device ticks this box, then you'll be able to experience features such as NameDrop and Journal (which we've talked about
here
). Curious about what else is in store? Let's dive into some of the main update highlights.
iOS 17 features
1. Contact Poster
Personalise how others will see you whenever you call with iOS 17's Contact Poster. You can choose to use your favourite photo or Memoji, change the font, and add colours in the same way that you would design your lock screen.
2. Check In
Check In, a new built-in feature in Messages, automatically notifies your friend or family member when you have safely arrived at your destination. When needed, it can also share the device's location, battery level, and cell service status temporarily with the selected contact in a secure and private way.
3. New and improved Autocorrect
Say goodbye to embarrassing typos because iOS 17 promises to give a better autocorrect feature. Its sentence-level autocorrections can fix more types of grammatical mistakes, and the refreshed design can temporarily underline corrected words and allow users to revert back with just a tap.
4. Live Stickers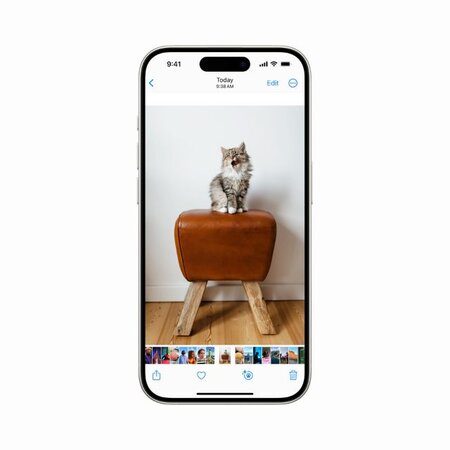 You can also customise your messages with all-new personally made stickers. You can create Live Stickers by lifting subjects from photos and switching them up with various effects. This is particularly fun for fur parents who would love to easily include their pets in their reactions and conversations.
5. StandBy mode
iOS 17 now lets you see useful information and widgets at a glance while your phone is charging. You can personalise the display with a clock, photos, notifications, and more.
To view all the new features, you can check it out here.


How to download iOS 17
Many people might be downloading the new update for now, so you might have to wait patiently for a bit. You can update your iPhone automatically through Settings, General, Software Update, and then Automatic Updates. You can also opt to do it manually by going to Settings, General, then Software Update. The screen will show the currently installed version of iOS and whether an update is available.
(Cover photo from:
Apple
)
Comments, questions or feedback? Email us at [email protected].