It has finally happened! The famous Starbucks Pink Drink has landed in Singapore.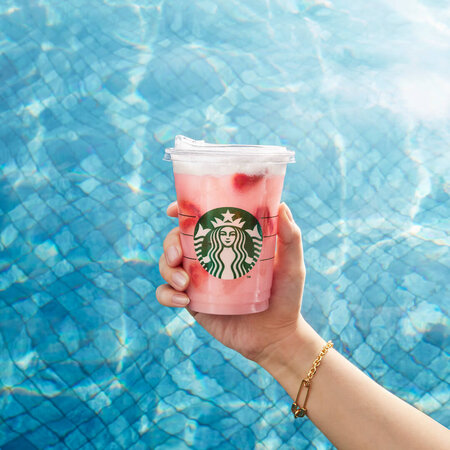 This social media-famous beverage was born in 2016 thanks to customers who asked baristas to use coconut milk instead of water for their Strawberry Acai drink. It then became part of the "secret menu" but was eventually added to the official menu in 2017.
The aesthetically pleasing drink started making rounds on social media again when the Starbucks Pink Drink Remix became viral. It's basically the same beverage but topped with vanilla cream cold foam. While the remix version is yet to hit The Little Red Dot, the original Pink Drink is now available.
Starbucks Pink Drink: Price, Availability In Singapore
The creamy and fruity Starbucks Pink Drink with Strawberry Acai (SGD7.10, Tall) is made with fresh strawberry slices and sweet coconut milk. Fruit juice is also added for a citrus touch.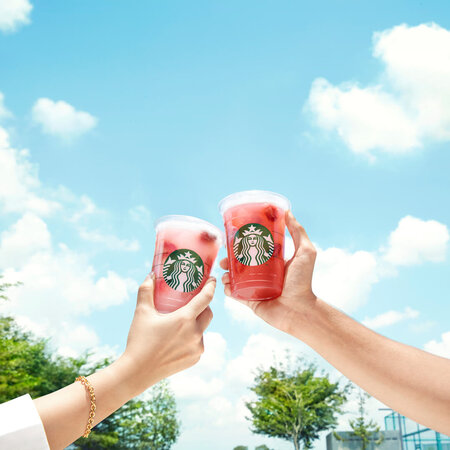 If you prefer a milkless version, there's the equally pretty Starbucks Strawberry Açai with Lemonade (SGD6.60, Tall). This zesty lemonade features real strawberry slices, acai and green coffee extract.
You may have these beverages served in a fun limited-edition pink reusable cold cup for an additional SGD9.90. Do note that the cold cup is not for sale separately from the drinks.
Starbucks Refreshers™ Pink Concept Store
To celebrate the launch of the Starbucks Pink Drink in Singapore, the coffeehouse company is opening a Starbucks Refreshers™ Pink Concept Store at VivoCity. The pop-up space will be open until 31 August. There will be a polling section where you can vote on which version of the Starbucks Pink Drink you like the most.
Next, check out the best Korean cafes and restaurants in Singapore.

Comments, questions or feedback? Email us at [email protected].