Coffee lovers, here's good news! Puzzle Coffee, the trendy coffee house from Melbourne, Australia is now in Singapore to help push those dark clouds away and brighten up your day.


Puzzle Coffee
Puzzle Coffee aims to bring the highest quality Melbourne coffee to all its locations. It directly sources the best fairly traded coffee beans from around the world to its stores — and it roasts its beans weekly in Melbourne.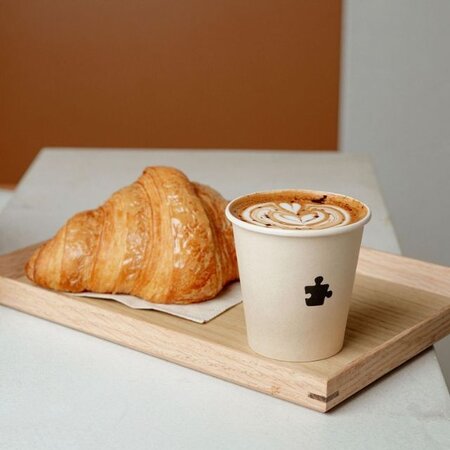 So what's something different about this new cafe in town? Aside from its freshly roasted coffee, Puzzle Coffee boasts of its commitment to sustainability, and you can see this in its compostable, biodegradable, and sustainable non-paper cups.
Puzzle Coffee's cups and straws are 100% plastic-free and are made from plant pulp. Aside from getting your daily dose of coffee to fuel you through the day, composting your cups will also help your garden grow.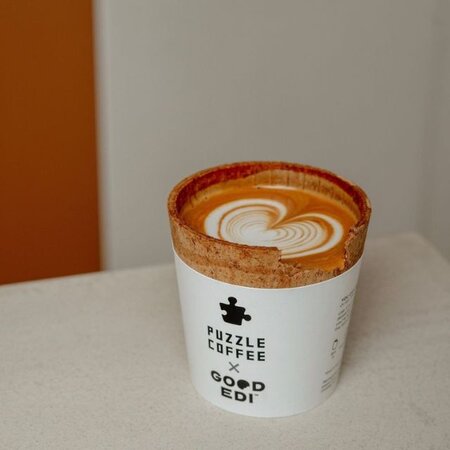 But that's not all. The brand also offers an edible cup (for SGD3) that's made from oats and grains and won't dissolve so you could snack on it after you drink.
Since sustainability is at the heart of the brand, it also has a program dedicated to planting a tree for every 100 cups of coffee sold.


Puzzle Coffee Singapore


Puzzle Coffee opened its fifth location and first international outlet at the ION Orchard. Its menu includes White coffee (SGD6), single-origin Black coffee (SGD5) and a sweet Mocha (SGD6.50). You can also find well-loved signatures from Melbourne such as the Dirty Matcha (SGD7) and the secret Magic double ristretto topped with steamed milk (SGD6).
Puzzle Coffee also offers specialty drinks such as the Black Sesame Latte (from SGD6), Biscoff Latte (from SGD6.50), and the Singapore-exclusive Purple Sweet Potato Latte (SGD6.50).
The cafe has a selection of croissants (prices ranging from SGD2.50 to SGD5) and other pastries to pair with your drinks.
Puzzle Coffee is located at 2 Orchard Turn, #B1-38/39, ION Orchard, Singapore 238801. It's open daily from 10AM to 7PM.
(Cover photos from: @thepuzzlecoffee)

Comments, questions or feedback? Email us at [email protected].