Foodies, get ready for loads of fun with your family and friends because GastroBeats 2023 at Marina Bay is now open!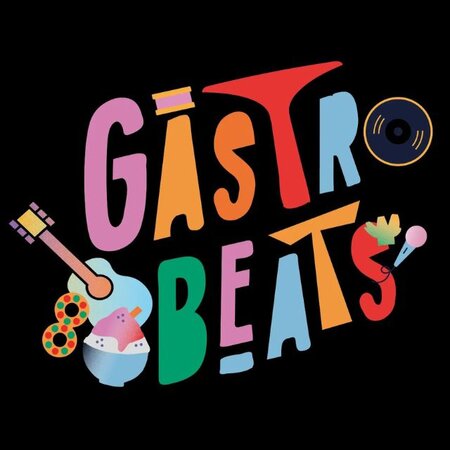 GastroBeats 2023 food vendors
GastroBeats is part of the i Light Singapore festival.
So after checking out the Instagrammable visual installations, head over to GastroBeats to enjoy a hearty feast.
You will find the best of Singapore's dynamic food culture with mouth-watering dishes from both local and international cuisines.
The food vendors were selected by foodie personality and GastroBeats' "Chief Foodie Officer" Zermatt Neo.
The food stalls to choose from include Papi's Tacos (for authentic Mexican dishes), Jeffo's (for its signature fried chicken wings), 2 Ninja 1 Fatty (for unique street food from Taiwan, Thailand and Korea), One-B 2022 (for a range of okonomiyaki and grilled Japanese food), You Tiao Man (for Halal You Tiao and other local favourites), and more.
For drinks and desserts, check out JJ Royal Coffee (for Indonesian coffee), Swensen's (for ice cream cakes and takeaway novelties), and more. You can find the full list of food vendors and their offerings here.


And if you're feeling brave, there's also a Gastrobeats Chomp Champs eating contest in which participants will be challenged to eat a variety of dishes (such as 100 sliders).
It will take place every Sunday till the end of the event.
GastroBeats 2023: live music, Jumptopia™, and more
Indie bands and DJ sets also await you at the event.
Renowned local bands 53A, Jive Talkin', Peep Show, Shirlyn + The UnXpected, and Jack & Rai will cover Singapore's favourite tunes.
Mark your calendars and find the schedule of your favourite music acts here.
Aside from food and music, kids and kidults can also enjoy gigantic space-themed inflatables at the festival's Jumptopia™ Wild — a brand-new play concept which has thrilling slides and obstacle courses.


GastroBeats 2023: dates, tickets, and venue
GastroBeats is located at Festival Village at Bayfront Events Space.
Entry to the festival is free of charge.
However, tickets are needed to enter Jumptopia™ and can be purchased here.
GastroBeats will run till 25 June 2023 and will be open daily from 4PM to 11PM.

(Cover photo from: @gastrobeatssg)

Comments, questions or feedback? Email us at [email protected].