It's no surprise that Drunk Elephant's cult-favourite skincare products are a hit among us folks here at Clozette — we tried (and loved) their T.L.C. Framboos™ Glycolic Night Serum, which went on to become one of our top skincare picks for our Clozette Beauty Awards 2020. Plus, we can never quite resist adding their Instagram-worthy products to our beauty shelfie. We were given the opportunity to try their all-new hair care and body care collection and now, we are ready to share our honest thoughts. Curious? Read on to find out.

First impressions, claims and packaging
"Skin is skin — and whether we call it the scalp or the eye area or the legs, it can only function at its healthiest when it's treated with smart, nourishing, skin-compatible ingredients," shared Tiffany Materson, founder of Drunk Elephant.
Drunk Elephant's new hair care and body care collection consists of four products and three products respectively and was developed out of Materson's wish in implementing her unique skincare philosophy beyond her current range of skincare products.
The products are packaged beautifully as usual, where all of them sport the brand's signature elephant logo and a coloured cap. Each product's key functions and ingredients are also clearly stated at the front of the bottle, which made it very easy for me to understand the different roles that each of them plays in my top-to-toe routine.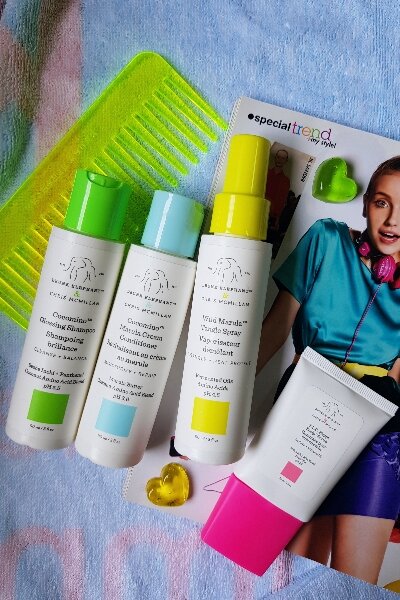 The hair care collection includes the sulfate-free Cocomino™ Glossing Shampoo, the Cocomino™ Marula cream conditioner, the leave-in Wild Marula™ Tangle Spray and the T.L.C. Happi Scalp™ Scrub. Each product is designed to dissolve years of buildup while nourishing hair with biocompatible proteins and oils, according to the brand.
Created in collaboration with celebrity hairstylist Chris McMillan, who is responsible for the lustrous, tousled tresses of Jennifer Aniston and many other Hollywood stars, the collection hones in on providing all the TLC that you need for your hair and scalp in order to have strong, healthy locks.
For starters, my usual hair care routine has always been very minimal, where I use a shampoo and a conditioner daily before towel-drying my hair. There's also the annual trip to the hairdresser's for a quick trim, which I guiltily admit should happen much more often to keep pesky split ends at bay. Taking on a comprehensive, four-product hair care routine was definitely a new experience for me.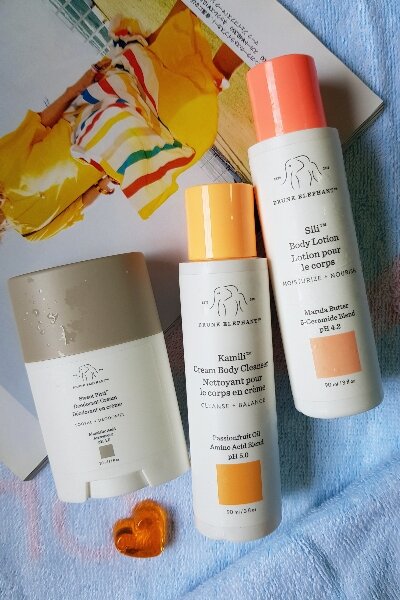 As for the body care range, it consists of the Sweet Pitti™ Deodorant Cream, the Kamili™ Cream Body Cleanser, and the Sili™ Body Lotion. The range is made of gentle, skin-restorative ingredients to clean, soothe and nourish the body from top to toe, according to the brand.
Similar to my hair care routine, I have also kept my body care routine fairly standard. I do not perspire much so I only use a deodorant spray when I am outdoors, and I also apply body lotion in the evenings if I'm sleeping with the AC on. I was interested to see how this trio would fare in comparison to the products I had been using.
Usage and application
After trying out the hair and body care collection for a few weeks now, it's safe to say that committing to a proper, top-to-toe routine takes time and effort. Although my usual shower routine took around 15 minutes longer than the usual five, I could clearly see how the products have helped to take better care of my hair and body.
Out of the seven products I've tried, the Wild Marula™ Tangle Spray and the Sili™ Body Lotion stood out the most to me. I have grown to love the Wild Marula™ Tangle Spray as it has helped to strengthen and manage my long, tangled hair against the high temperature of my hair dryer. Frizzy hair became a thing of the past ever since I've incorporated this leave-in mist into my beauty routine.
With our perennially humid climate, I had my initial reservations about the Sili™ Body Lotion as I was worried that it would feel sticky on my skin. However, I was pleased to find my skin feeling less dry and flaky after applying it diligently for a few weeks. What impressed me the most, though, was how it was able to effectively soothe my skin whenever I have an itchy, mosquito bite.

Final thoughts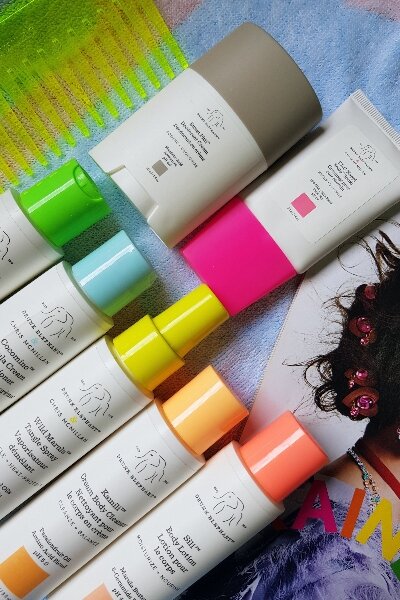 While I have thoroughly enjoyed this pampering, head-to-toe routine that Drunk Elephant's hair care and body care collections have brought me during the past few weeks, I found the entire range to be quite an investment to commit to in the long run, and would prefer to spend on two or three products that stood out the most to me.
That being said, I truly appreciated and enjoyed each of the product's functions and benefits and believe that beauty lovers should give both collections a shot. If you are intrigued by the products and would like to test them out for yourself, I recommend that you check out the brand's limited-edition The Littles™ Head To Toe Bath Set starter kit (SGD69/~USD49.53), which includes all seven products for you to try before you commit to their full-sized counterparts.
Drunk Elephant's Hair & Body Care collection is now available on Sephora.sg. Prices range between SGD23/~USD16.51 and SGD52/~USD37.33.
*The products featured in this article are part of a review kit. The volume and packaging of the above products differ from the actual products sold in-store. The views and the opinion of the reviewer are independent and purely editorial.
Now, check out our review of Biossance's Squalane and Peptide Eye Gel.

Comments, questions or feedback? Email us at [email protected].