You can never have too much glitter during this holiday season, and the velvet nails trend has just proved this by taking over social media. Here's how you can easily do it.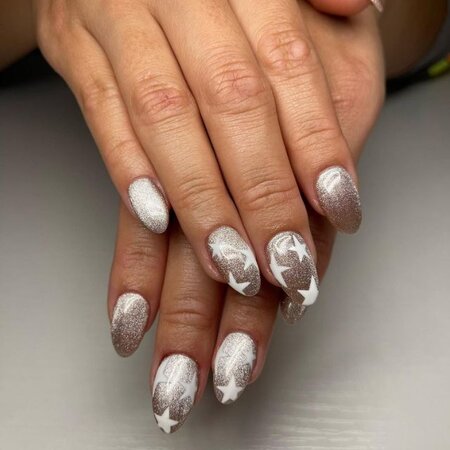 How to do the 'Velvet Nails' trend
Instagram's nail feeds are currently being filled with glittery velvet nails showing off all the colours of the rainbow. You don't have to go to the salon, but you do need to have a steady hand and a dash of science.
To achieve the velvety effect, you'll need a magnet and some glitter nail polish. You could check out Sephora's Holiday Nail Polish set (SGD35) which includes easy-to-apply nail polishes and a gold glitter top coat. If you don't need a whole set, you could check out Sally Hansen's cute 'Glitter to Santa' polish (SGD16.90)
It's recommended to do it one nail at a time to prevent mistakes from happening. After applying your base coat, apply two coats of white nail polish. Next, apply the glitter or metallic nail polish of your choice. Then grab a magnet and use the side that's not attracted to another magnet. While your first coat of glitter is still wet, use the magnet to move the glitter up or down your nails to achieve your desired effect. The tiny particles in the polish react to the magnet thus creating a textured look.

Cure your nail under a UV lamp before applying the second coat and repeating the process.
Go on and try it out today. If you're a Swiftie, set the mood and put Taylor Swift's 'Bejeweled' on repeat!
(Cover photos from: @nailsbydvilay, @artbetweenthelines)

Comments, questions or feedback? Email us at [email protected].