Nodspark is introducing two fresh nail wrap designs to its Go Local Collection! The new additions come just in time for the Singapore National Day on 9 August. Both nail wraps are inspired by local Singaporean culture and are perfect for showing off your national pride. Check them out!
Nodspark Chicken Rice Paradise Nail Wrap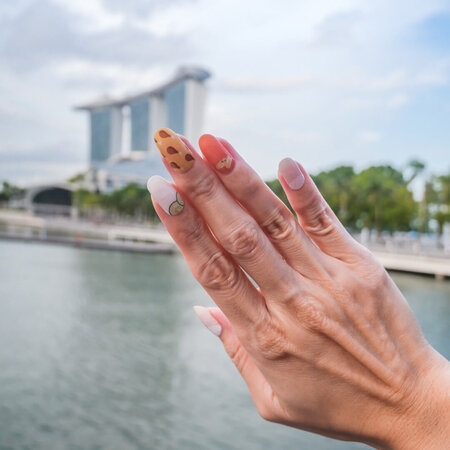 The design of Chicken Rice Paradise takes its cue from Singapore's national dish, the Hainanese chicken rice. Each nail wrap features key ingredients of the famed dish: rice for the thumb and pinky, cucumber for the index, chicken for the middle and poached chicken for the ring. Overall, it has a simple palette with a quirky touch.
Shiok Ah! Nail Wrap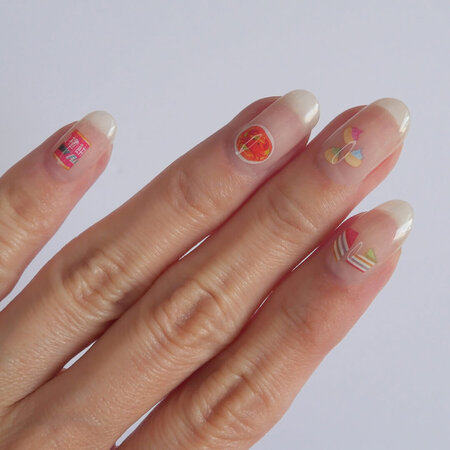 The Shiok Ah! Nail wrap is also inspired by Singapore's cuisine. The design features chilli crab, haw flakes, curry puff, fancy gems and kueh bahulu. The base has a natural-looking milky off-white colour that lets the fun graphics stand out.
Nodspark New Nail Wrap For Singapore National Day 2022: Price, Availability
The Nodspark Chicken Rice Paradise and Shiok Ah! Nail wraps are up for grabs on the brand's official website for SGD15 each.
Comments, questions or feedback? Email us at [email protected].