Beauty lovers like you may have already heard about how antioxidants have the ability to protect facial skin from damage due to environmental pollution, but did you know that they're also good for the scalp and hair? Now, how can you give your crowning a dose of antioxidants? One way is to pamper it with Hair Kitchen products, which are now available in Singapore!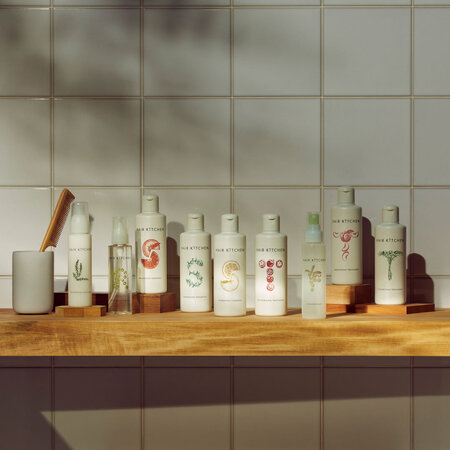 The Japanese haircare brand boasts clean products that feature antioxidant-infused formulas. What's more, all are housed in sustainable biomass plastic packaging (a material that reduces the use of fossil fuel resources and has a faster decomposition rate) so you can rest easy knowing that you're doing right by Mother Earth.

Hair Kitchen products to try
Hair Kitchen offers different ranges, with each product addressing a specific hair and scalp concern. For its shampoo category, three variants are available: Hydrating for dry scalp (infused with yuzu seed extract), Balancing for delicate scalp (contains mandarin orange peel and olive extracts) and Refreshing for oily scalp (has peppermint leaf extract).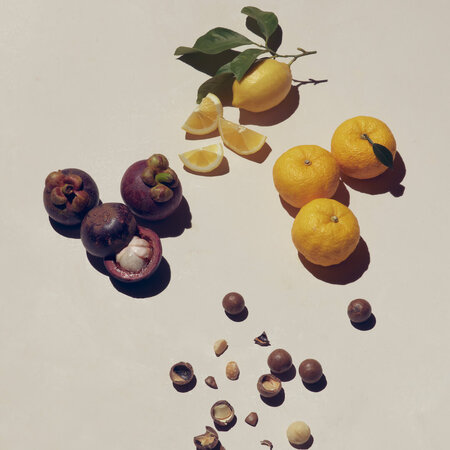 Next is the hair treatment category, which also has three products: moisturising treatment with mangosteen bark extract which helps bring back hair suppleness, smoothing treatment (which features peach leaf extract to bring out the hair's softness) and volumising treatment (contains watercress leaf and stem extract to give hair resilience).
Finally, they have leave-in products, which include a finishing mist for extra shine, a texturising rich oil for smooth hair and texturising light milk for manageable hair.
Expert hairstylers which are also called "Hair Kitchen Chefs" can mix and match these products to create a personalised care routine for your hair and scalp. You can also answer some questions on their website to see the best product combination for you.
Where to get Hair Kitchen products in Singapore
Hair Kitchen products are salon-exclusive and will soon be available at partner salons in Singapore. This article will be updated with official partner salons as more information becomes available.
Next, check out this hair salon treatment that promises to lessen chemical damage by 50%.

Comments, questions or feedback? Email us at [email protected].