Hesitant to go for a lighter hair colour because of the damage bleaching can do to your locks? Chez Vous Hair Salon's new Hair Defence Technology may just convince you to bite the bullet.
The Singapore-based salon's new treatment is touted as the "first combination therapy" that's proven to cut the damage caused by any intense chemical service like bleaching, dyeing, perming or rebonding by half.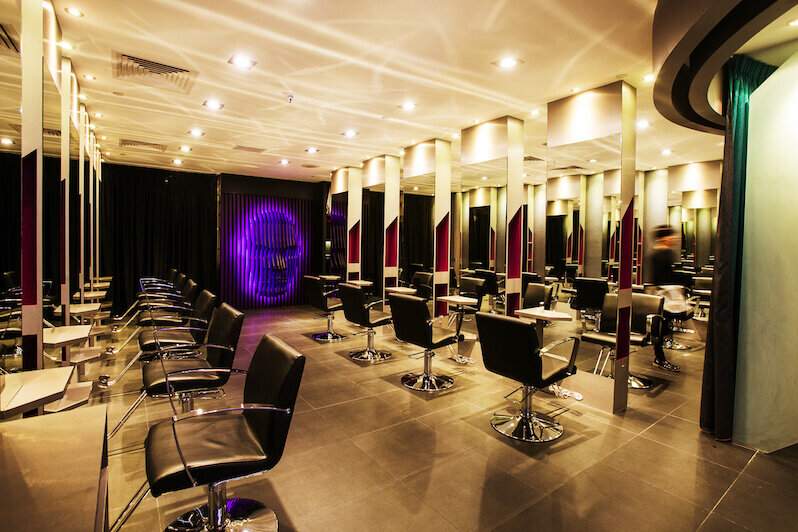 How Chez Vous Salon's Hair Defence Technology works
The strengthening pre-chemical treatment hair therapy fortifies hair strands in different molecular levels of the hair; meaning it nourishes locks holistically — from the surface to deep within their structure.
The first thing expert hairdressers at the Chez Vous Hair Salon will do is section your hair and carefully spray the K18 Peptide mist that reconnects broken chains in the hair, which essentially reverses damage and "re-virginises" your hair.
Next is the heart of the process, which is applying electrolysed water from Japan to deliver 18 types of hair-caring amino acids into the strands for instant restoration.
Afterwards, the nanosized Cell Membrane Complex (CMC) is sprayed to add more hydration. Once done, the hair is blow-dried to seal in all the ingredients. And voila, your hair is ready for chemical treatment — be it a bleach, balayage, rebonding and more.
Following your chemical treatment of choice, a seaweed mask featuring algae extracts kappaphycus alvarezii and laminaria saccharina is applied before you enjoy a head massage and shampoo. Finally, K18 Peptide and Cell Membrane Complex (CMC) are reapplied for another dose of hydration.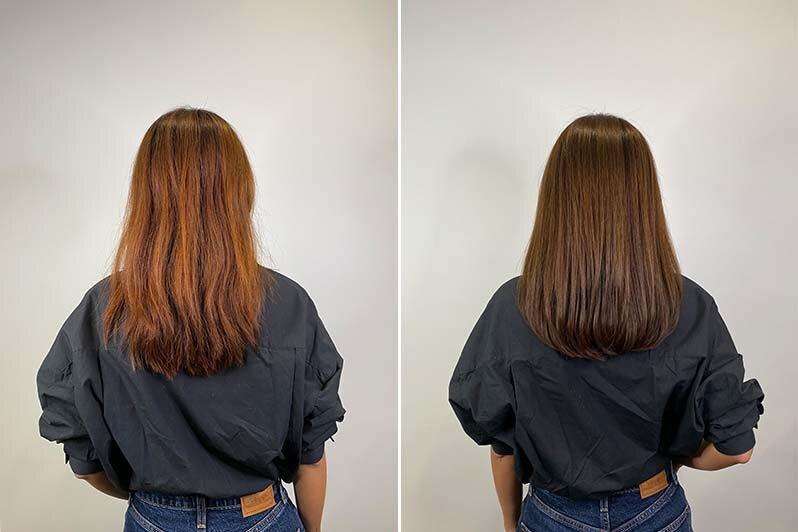 If you're worried that using the Hair Defence Technology before your chemical treatment will significantly increase your sitting time at the salon chair, don't be. The process will only take 15 minutes — yes you read that right! — to your salon visit and you'll end up with much better results.
"The hair may look coarse and feel rough after the Hair Defence Technology process, but it's all to provide a protective layer against treatment damage later," TheBeauLife Editor Becks Ko says about the experience. "Your hair returns to its usual state after — without the potential damage it's usually subjected to."
Chez Vous Salon's Hair Defence Technology price and availability
Chez Vous Salon's Hair Defence Technology is available as part of a special salon bundle that includes a chemical service (you may choose from Balayage & Toning, Colour & Highlights, Digital Perm or Rebonding) and a discounted haircut. The bundle price starts at SGD455 (the regular price is SGD750).
Chez Vous Salon's main outlet is located at Orchard Road, Ngee Ann City Podium.
Next, check out how hair slugging can transform your hair overnight.

Comments, questions or feedback? Email us at [email protected].