The Bubble Braids hairstyle is in vogue again! This fun hairdo is the latest Y2K trend to make a comeback, joining other hallmarks of the noughties aesthetic like the high-shine lip gloss and glitter eyeshadow.
Bubble Braids: Hairstyle ideas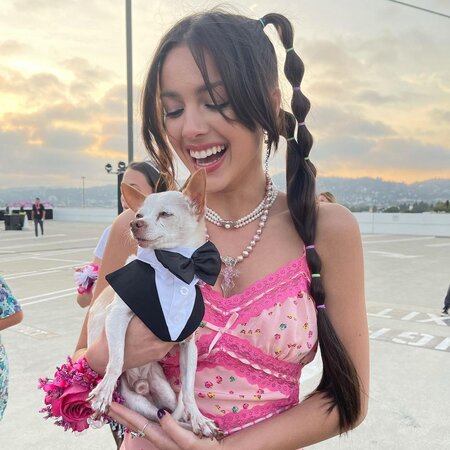 The Bubble Braids hairstyle was seen recently on the likes of Gigi Hadid, Bella Hadid, and Olivia Rodrigo among other celebrities. Even the fictional Cassie from Euphoria sported this style.
Thanks to their versatile nature, the Bubble Braids can be worn in a variety of ways. You can do it with a classic single ponytail style or opt for youthful pigtails. A subtle version of Bubble Braids can also be used to frame the face.
Bubble Braids tutorial
Bubble Braids newbies can start with a simple single pony look that will take you about 10 minutes or less to finish. All you have to do is gather your hair and do a high ponytail. Then secure another scrunchie or hair elastic about two to three inches after the first one. Repeat until you've covered your hair's entire length. Afterwards, you tease your hair to make that "popping" bubble look. Finish with some hairspray, if you like.
Another great thing about this fun hairstyle is it can be done on any hair texture. Go ahead and give it a try!
(Cover photo from: @oliviarodrigo)
Comments, questions or feedback? Email us at [email protected].