Singer-songwriter, actress, and r.e.m. beauty founder Ariana Grande lets us in on her beauty routine and why she stopped using Botox and lip fillers.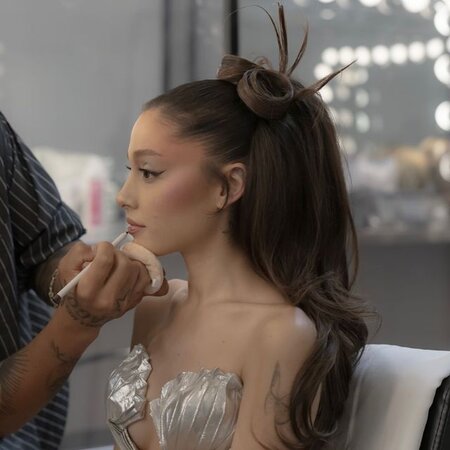 Ariana Grande's thoughts on beauty, Botox, and lip fillers
In Vogue's
Beauty Secrets
video
, the star shared some of her insights on beauty while doing her morning skincare and makeup routine. Her relationship with beauty has changed so much over the years after starting in the entertainment world at 15. Makeup was once her "disguise or something to hide behind."
Now at 30, she confidently said, "I still have love for it and appreciation for it, but I think as I get older, I don't love that being the intention behind it anymore." Instead, makeup has become her channel for self-expression and accentuating what's already there.
She became a little emotional when she remembered hiding behind Botox and lip fillers. In 2018, she felt that it was too much and decided to let go of those cosmetic procedures.
She also opened up about ageing and embracing her cry lines and smile lines.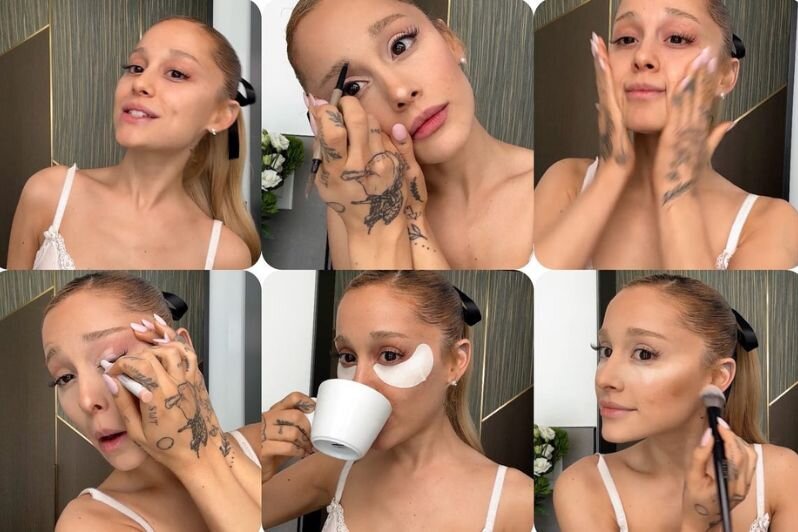 Ariana Grande's skincare routine: steps and products used
Let's first zoom into Ariana's skincare routine. She starts off with
Sarah Ford Biocell Oxygen Serum
then puts on
La Mer's Moisturiser
which she mixes with a little SPF.
Like many of us, she spends some time giving extra love to her undereyes. She uses r.e.m. beauty Undereye Cooling Balm to smooth fine lines and create a perfect base for her makeup. She then whips out her Shiseido Eye Patches and lets them stay on for about four hours.
Ariana Grande's makeup routine: steps and products used
After her skincare prep, she gives a full guide on her makeup routine for the day. (Warning: lots of pretty r.e.m. beauty products ahead!) She brings out her brand's new
Sweetener Foundation
followed by a concealer from the same range. She sets the products with the loose
Anastasia Vanilla Setting Powder.
To fill her brows, she uses a MAC Eyebrow Styler. And for her eyes, she puts on a pinkish hue all over her lids from a Bobbi Brown eyeshadow palette and creates what she calls a powdery '60s cat-eye with r.e.m.'s Multi-Use Eye Stick and two dark brown colours. For mascara, she uses her brand's Flourishing Volumizing Mascara.
She also uses contour from Danessa Myricks and shares with a laugh that her hairline is sliding back more and more so she can't skip this step. To enhance the glow on her face, she uses the r.e.m. beauty Miss Mercury Highlight. And for blush, she uses the TikTok-viral Dior Rosy Glow Blush.
She does her lips with r.e.m. beauty Practically Permanent Lip Stain Marker, Lancôme Juicy Tubes Lip Gloss, and Rhode Beauty's Peptide Lip Treatment.
To end her routine, she spritzes on her brand's Mod Vanilla Eau de Parfum.
Did any of your fave beauty products appear on her list?
(Cover photo from: @arianagrande)
Aside from beauty, check out what Ariana Grande also previously shared about body shaming.
Comments, questions or feedback? Email us at [email protected].