The clouds have parted and sunny days are ahead because Ariana Grande has announced the arrival of her new fragrance, CLOUD PINK.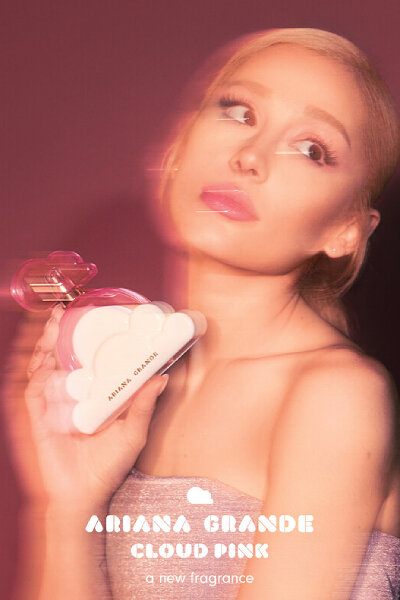 Ariana Grande Fragrance CLOUD PINK notes and packaging
If you're familiar with Ariana's popular Cloud fragrance from 2018, think of CLOUD PINK as its sweeter and more modern sister. CLOUD PINK features notes of ambery woods, magenta moss, and a touch of sweetened praline. It also has a floral-fruity essence since it's infused with a blend of rich berries, sparkling fruit, delicate vanilla orchids and blush ambrette. The sweet scent, which is designed by Firmenich perfumer Clement Gavarry, is said to be inspired by Ariana's magnetic optimism and confidence.
All of those heavenly scents are bottled into the iconic Cloud packaging featuring a sleek pink bottle nestled on a white puffy cloud base.
CLOUD PINK formats and prices
CLOUD PINK will be available in three sizes. Its full-sized versions will be priced at ~SGD92/USD68 per 100ML and ~SGD65/USD48 per 30ML. If you want to have one in your purse at all times, get the 10ML version that's priced at ~SGD35/USD26.
Where to buy it in Singapore
Want to have this dreamy scent in your fragrance closet? It's set to launch on Ulta.com and Ulta stores in the US starting 13 August. It's set to be available in the UK, Australia, Canada, and Mexico starting September. You can get your hands on it by waiting for its availability on its Australia stockist, My Chemist, which ships to Singapore.
For more Ariana-approved picks, check out her beauty brand R.E.M Beauty.
Comments, questions or feedback? Email us at [email protected].