Love flowers and fragrances? Then these will make your day. Marc Jacobs' Daisy Fragrance, which is loved for its clean and fresh scent, now comes in innovative and on-the-go capsules — the Daisy Drops!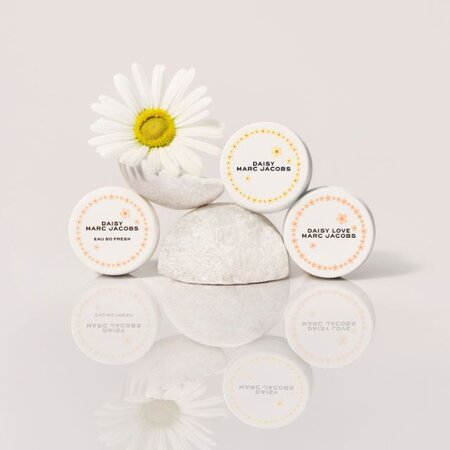 Marc Jacobs Daisy Drops: products and prices
The Daisy Drops are sustainable, single-dose fragrance capsules which you can take anywhere with you. These are perfect little reminders of those fun and fresh summer days as you go through the humdrum of life.
Each tin holds 30 capsules of your favourite daisy scent. Every capsule has a gel-like composition that's formulated to be long-lasting. To use one, all you have to do is twist, squeeze, and apply.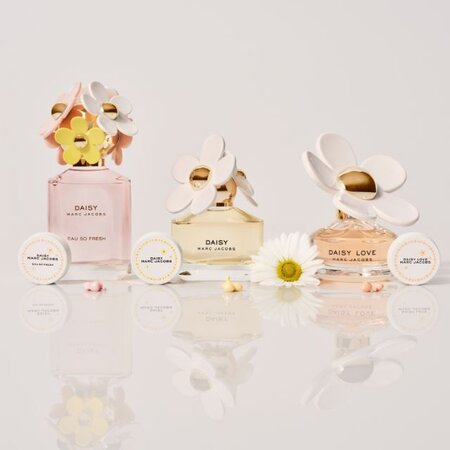 The Daisy Drops come in three reinterpretations of the brand's original daisy scents and are priced at SGD40 per tin. If you're a fan of sweet scents, the
Love Parfum
will captivate you with its cloudberries, daisy tree petals, cashmere musk, and driftwood.
If you can't get enough of fruity and floral scents, check out the Eau So Fresh which is made with notes of ruby red grapefruit, raspberries, wild rose, pear, apple blossom, and cedarwood.
And if you'd like something simple yet classy, choose the signature Marc Jacobs Daisy Drops which have a fresh and powdery scent and feature notes of wild berries, white violet, jasmine, and sandalwood.


Where to buy the Marc Jacobs Daisy Drops in Singapore
The Daisy Drops range is now available for purchase islandwide in Sephora (in-store and
online
). You can also look forward to the brand's revival of its beauty category in collaboration with multinational beauty company Coty. Stay tuned for more details about their cosmetic releases.
Comments, questions or feedback? Email us at [email protected].