Are you dealing with more fine lines, sagging skin, dark spots, and dullness? You may be experiencing premature skin ageing. If you're looking into investing in anti-ageing products, you may want to consider one that harnesses the power of epigenetics. Epigenetics skincare, while not new, poses a lot of benefits such as very visible and long-lasting results, especially with anti-ageing formulas.
We spoke with Coreenna Ong, the co-founder and Head of Research & Development at the Singaporean skincare brand aspurely that uses epigenetics in its skincare formulations, to get the lowdown on epigenetic skincare's inner workings.
What is epigenetics skincare?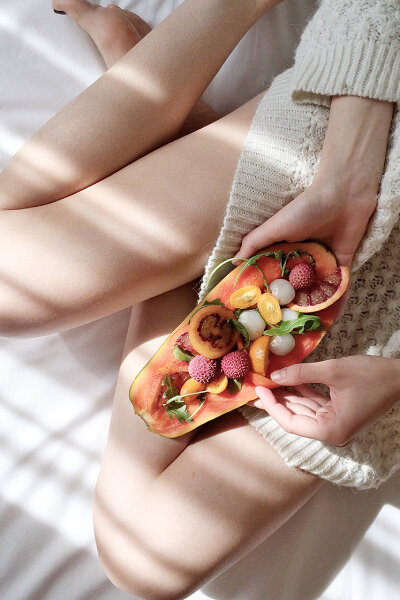 The word epigenetics is derived from the Greek word "Epi", which means "above" or "upon". "Hence, epigenetics literally means above or upon our genes, referring to factors outside of the DNA we are born with," Coreenna explained.
"Epigenetics is a fast-emerging field of study and consideration in skincare. As we've learned that by rightly addressing epigenetic factors through our formulation, we could help the skin adapt better to the environment, and for that matter, thrive in spite of it," Coreenna explained.
These epigenetic factors refer to things that greatly influence our gene expressions, or how our cells interpret "instructions" from a gene and turn them into proteins that are delivered to the rest of the body. In skincare, epigenetic factors influence how our skin looks: how youthful or aged, how radiant or dull, as well as how plump or sagging it appears. You may already know some of these epigenetic factors: "Things like oxidative stress, free radicals, lifestyle habits, nutrition, which are factors outside our DNA sequence."
These factors trigger the switches in our skin DNA, which changes our skin's appearance. Epigenetics skincare signals these switches to turn on and off, depending on the skin goal, and reverses or induces the effects of epigenetic factors. For example, epigenetic skincare can boost collagen production for a firmer appearance or suppress the skin's reaction to oxidative stress.
Epigenetics and nature: how do they work together?
Coreenna uses epigenetics and nature-based ingredients to work in synergy together in order to treat specific skin concerns. "Through the millions of years of evolution, the plant world we know today has developed survival mechanisms via their biochemical or phytochemical constitutions." These biochemical constitutions refer to the plant's unique blend of chemicals and nutrients that help it to survive in its environment. Some examples of these chemicals include flavonoids, polysaccharides, and polyphenols. If these sound very familiar to you, that's because they are also used in skincare formulas for their antioxidant and hydrating properties.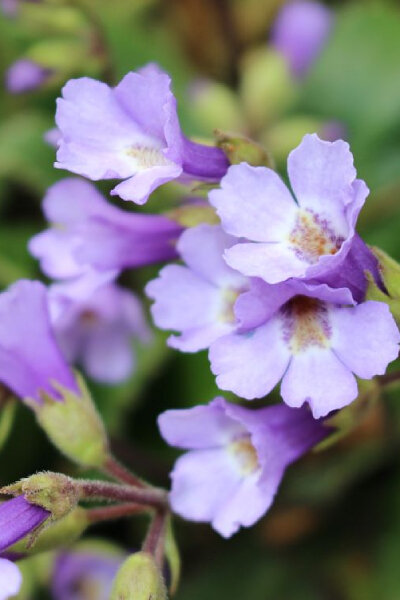 She explained that plants are able to change their gene expressions to adapt to the changes in their environment. She was inspired by this in her research. In addition to diminishing the effects of epigenetic factors on our skin, she's also trying to mimic what plants have done and infuse it into skincare formulas to introduce it into our skin.
The current uses and benefits of epigenetics in skincare
At the moment, epigenetics is most popularly used in anti-ageing formulas. "In the context of anti-ageing, it helps to impart a more youthful appearance to the skin, not just in terms of diminishing lines and wrinkles. It's more 'holistic' in the sense that the entire countenance is 'perked up' and looks brighter, healthier and more radiant," Coreenna explained.
Epigenetics skincare's benefits are usually gauged based on a combination of lab testing and user feedback. "The data we collected from our test panels and users indicate that epigenetic skincare does give visible and transformative results for the skin," she said.
The future of epigenetics in beauty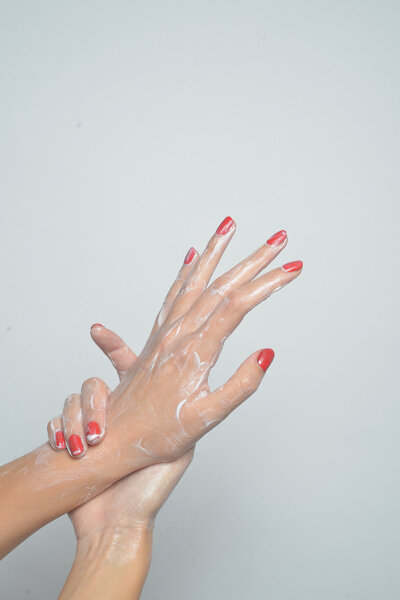 While epigenetics skincare is commonly referred to as anti-ageing skincare at the moment, it can possibly be used to treat more skin concerns. "We are now working on using our understanding of epigenetics in the application for skin issues such as sensitive skin, acne and pigmentation," Coreenna shared.
Coreenna also shared that she's exploring how epigenetics can treat conditions like eczema, psoriasis, and rosacea — which are currently "manage treated" and not completely cured by topicals and medications — as well as chronic skin wounds like bedsores and diabetic skin conditions.
"Right now, we are only touching the tip of the iceberg for epigenetic skincare. I believe there will be a lot more exciting developments in the very near future," Coreenna explained.
The end goal, Coreenna shared, is to provide more long-lasting skincare solutions to these skin concerns through epigenetics.
How long do the benefits of epigenetics skincare last?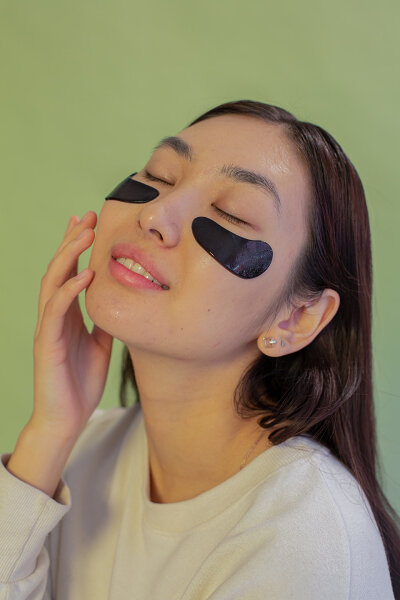 While epigenetics skincare does work to influence the skin's current gene expression, it doesn't change your DNA structure. Therefore, its benefits will last as long as those from your usual skincare products. That is, as long as you use them. So if you want to maximise its benefits, you'll need to keep using the products for as long as you can and want.
Where to find epigenetic skincare in Singapore
Want to give epigenetics skincare a try? You'll typically find them in products that are formulated to treat a specific skin concern such as skin ageing, sensitive skin, acne, pigmentation and even immuno-related skin issues like eczema, psoriasis, Coreenna summarised.
"While some of these skin conditions may be attributed to genetics, there is much we can do topically and orally (for oral, edible skincare) to mitigate the third party factors (epigenetic factors) and influence the outcome through the specialised formulas for these conditions," she added.
Check out these epigenetics skincare products
Now that you know about the ins and outs of epigenetics skincare, check out these products that have this technology. Spoiler alert: you may already be using some of them!
1. aspurely Anti-Ageing Revival Serum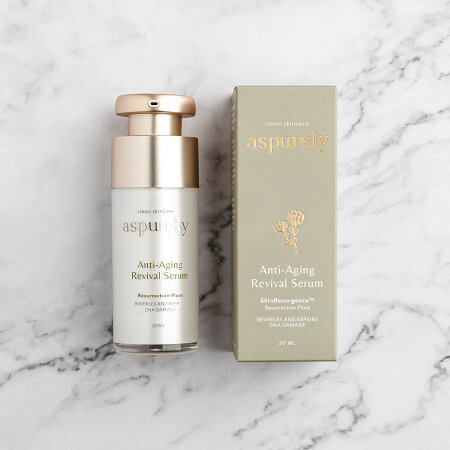 The aspurely Anti-Ageing Revival Serum harnesses epigenetics to reverse and repair UV-damaged skin and delay the skin's natural ageing process. Its key ingredient, Skin Resurgence™, contains EcoCert- and COSMOS-certified resurrection plant, which is a resilient and antioxidant-rich plant that's known to be the only plant to have survived the last Ice Age.
The aspurely Anti-Ageing Revival Serum is available for SGD149 per 30ML on the aspurely website.
2. ​Estée Lauder Advanced Night Repair Synchronized Multi-Recovery Complex
If you're familiar with this best-selling ​Estée Lauder serum, you'd be pleased to know that it also uses epigenetics in its formula. We're talking about the Chronolux™ Power Signal Technology that diminishes the appearance of fine lines in as fast as three weeks, according to the brand. It also stimulates the skin's collagen production to make it firmer and plumper.
The ​Estée Lauder Advanced Night Repair Synchronized Multi-Recovery Complex is available from SGD25 for 7ML to SGD233 for 75ML at Sephora, Lazada, Metro, Tangs, BHG, Isetan, Takashimaya, OG and iShopChangi.
3. Olay Regenerist Micro-Sculpting Cream
The Olay Regenerist Micro-Sculpting Cream is another epigenetics skincare product that's been around for years. It's formulated with an Advanced Amino-Peptide Complex and carob fruit extract that improves the skin's overall texture, boosts radiance and minimises the appearance of pores.
It's available for SGD49.90 per 50 grams through Shopee, Watsons, Guardian, and iShopChangi.
4. Augustinus Bader The Body Cream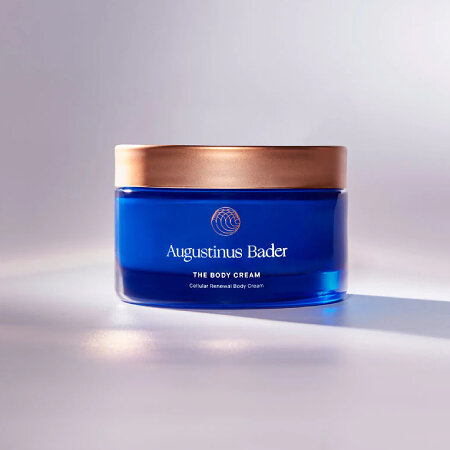 Want to try epigenetic body care too? Check out the Augustinus Bader The Body Cream. This moisturising body cream is formulated with the brand's TFC8® technology that supports optimised skin cellular renewal and healthy barrier function. It claims to diminish the appearance of cellulite, stretch marks, and pigmentation to make skin look firmer and more even-toned. P.S. We also reviewed the brand's celeb-approved epigenetic moisturiser The Cream; more about it here.
It's available for SGD140 per 100ML to SGD250 per 170ML through the brand's Singapore website and NET-A-PORTER.
5. Biologique Recherche Crème Dermopurifiante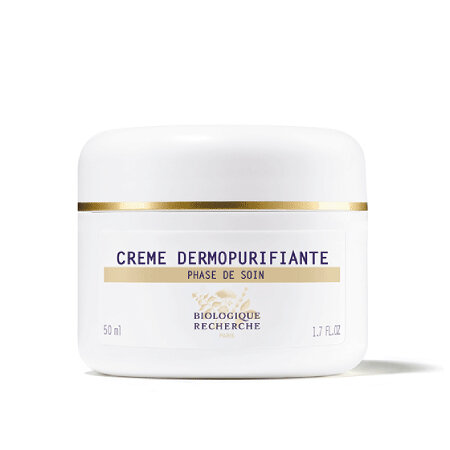 Biologique Recherche is an epigenetics skincare brand that uses plant, biomarine, and biotechnological extracts (epigenetics) in high concentrations. Some of its products can contain extracts in amounts of 20%. It has the Crème Dermopurifiante to help oily skin control sebum production, purify it of skin impurities, and calm inflammation.
It's exclusively available in 50ML formats through Biologique Recherche centres.
For more science-backed skincare picks, check out these medical-grade skincare brands.
Comments, questions or feedback? Email us at [email protected].