We all know that making the switch to a sustainable beauty routine requires a lot of effort, simply because there aren't a lot of zero or low-waste options readily available to us. It takes some time to research for brands that fit the bill. To help you with your search for sustainable beauty options, hosts Roanna and Becks share some low to zero-waste beauty products you can find in Singapore and where they factor in on the low to zero-waste scale in this episode of BeauTea Talk.
1. Eco Home Reusable Bamboo Cotton Facial Pads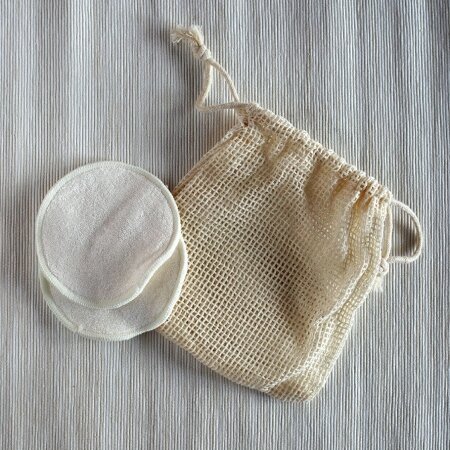 If you don't want to use disposable cotton rounds for your makeup remover or toner, consider these reusable facial pads instead. It's made of bamboo cotton and microfibre cloth that are gentle enough for your skin. To clean them, you just need to put them in the cloth bag they came in and pop them in the washing machine.
From low to zero: This is a low-waste beauty product since each pad can be used up to 300 times before needing to be replaced.
It's priced at SGD9.90 per pack of six on Shopee.
2. Coconut Matter Semi-Matte Natural Lipstick (Zest)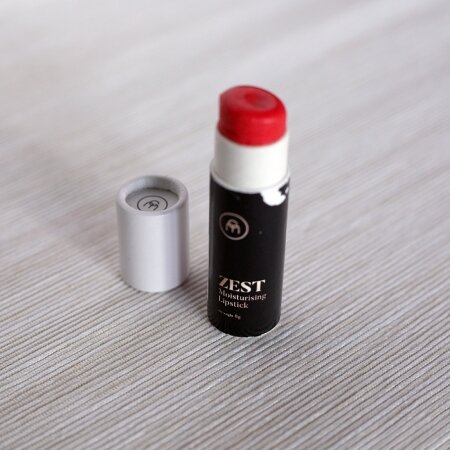 Want a lipstick with natural ingredients and saturated colour? This semi-matte lippie is handmade with natural ingredients such as coconut and avocado oils, castor seed oil, shea butter, and elderberry fruit extract.
From low to zero: This is a zero-waste beauty product since the packaging is compostable. Yes, you can throw it into a compost bin and let nature do its thing.
It's priced at SGD37 and is available in six shades on the brand's website.
3. Coconut Matter Mood Natural Deodorant (Hero)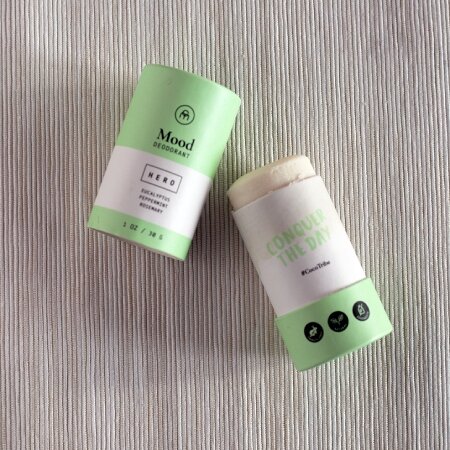 If you want a natural solution for your BO, this natural deodorant uses ingredients like Maranta arundinacea root powder and organic cocos nucifera oil to control odour. Plus, it leaves a matte finish on your skin so your 'pits stay dry.
From low to zero: This is also a zero-waste buy since its packaging can be thrown into the compost bin.
It's priced at SGD28 and comes in five variants on the brand's website.
4. LUSH BOOM! Toothy Tabs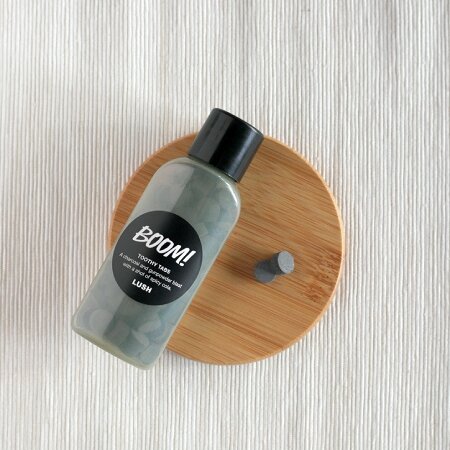 Did you know there are solid alternatives to traditional toothpaste? Check out these toothpaste tabs from LUSH, which have charcoal, sea salt and black pepper to freshen up your breath. Just nibble on a tab and then go in with a wet toothbrush as usual.
From low to zero: It's technically zero-waste since you can reuse the bottle as a travel-sized container for your mouthwash.
It's priced at SGD19 at LUSH stores and website.
5. NudiGoods Raven Mascara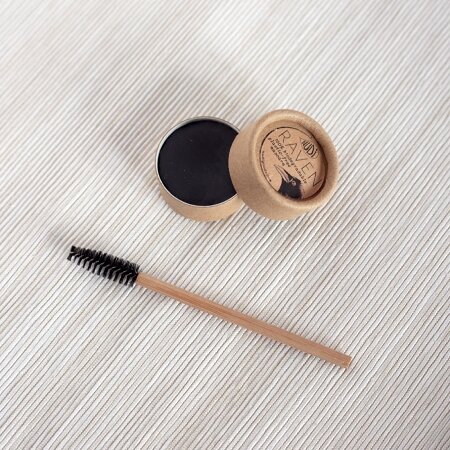 Can your mascara be earth-friendly too? This mascara from NudiGoods makes it possible. It's formulated with nourishing shea butter, coconut oil, and beeswax to pamper your lashes. The pigment comes from bentonite clay and activated charcoal. The brand also claims that the mascara doesn't clump your lashes together, so it's a win-win for those who like the natural makeup look.
From low to zero: This is a low-waste buy. Though its packaging is made of 1.25 kraft jar that's 100% compostable and biodegradable, it doesn't come with a spoolie so you'll still have to buy one separately.
It's priced at SGD39 with international shipping on the brand's website.
6. Oasis Beauty 2-Faced Solid Shampoo + Conditioner Cube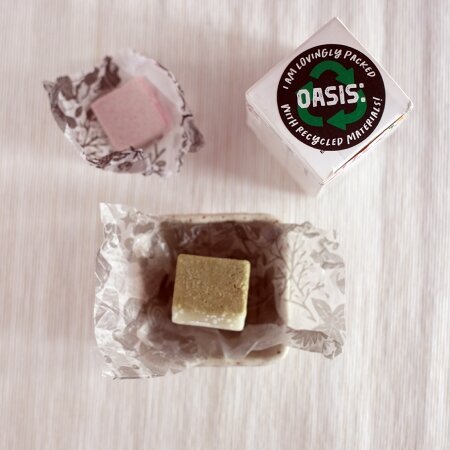 Shampoo and conditioner bottles, begone! This two-in-one shampoo and conditioner bar makes your haircare regimen completely plastic-free. It contains plant-based ingredients to cleanse and pamper your mane. Each can last up to 25 to 40 washes depending on your hair length.
From low to zero: This is a zero-waste beauty buy, but it does come in a recycled cardboard box that also acts as its main shipping packaging.
It's priced at SGD18 and comes in three variants on the brand's website.
Which of these zero to low-beauty waste products are you interested in trying?
Catch the last episode of BeauTea Talk here.
Comments, questions or feedback? Email us at [email protected].