Can't leave your home without spraying on your perfume of the day and bringing a mini version for reapplication throughout the day? If you love your scents, then you definitely need to try a perfume making workshop so you can further explore the process behind making perfumes and make your own unique one. Just starting to explore the world of fragrances? These workshops can also help you figure out what scents you prefer so you don't have to go through a lot of trial-and-error.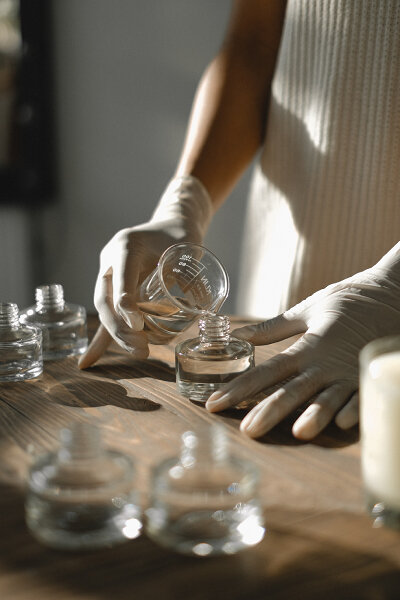 It's a great activity to do on your own, with friends, or as a team-building session for your company. Interested in trying one? Here are some workshops you can attend in Singapore.
1. Maison 21G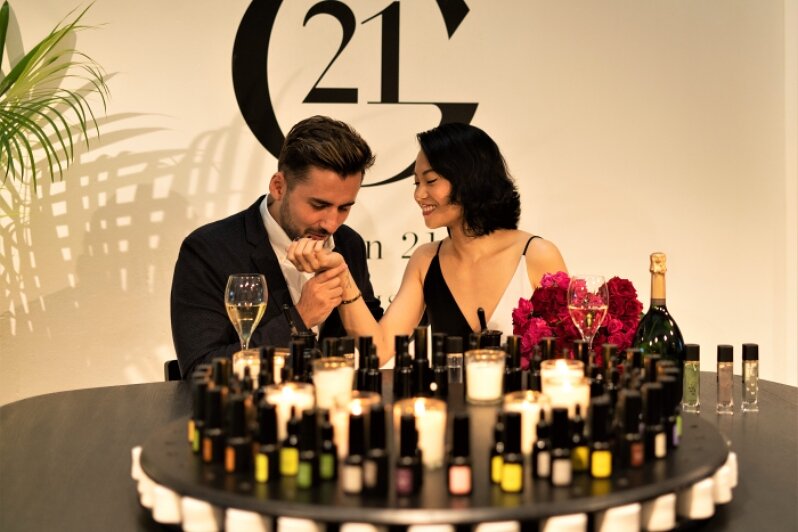 Singapore-based perfume company Maison 21G offers a host of perfume making workshops that cater to groups of all sizes and expertise levels. Want to go solo? Book a slot for their Perfume Creation Atelier. Looking for a new activity to do with your partner? Take the Love Atelier to make a scent that captures the essence of your love for one another. Are you planning a unique bachelorette? Maison 21G has the Bridal Atelier so you and your gals can create a unique fragrance to wear during your wedding day.
Prices for workshops range from SGD180 per person to SGD380 for a group. Book it here.
2. Oo La Lab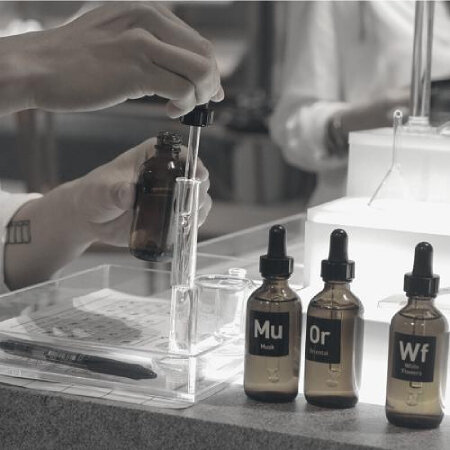 This perfume making fragrance lab stores its perfume ingredients in small batches and hand-pours each order so the fragrance stays fresh and potent by the time you use it. It offers both group and private sessions where you can personally select the ingredients and build your own fragrance from scratch under the guidance of one of their Oo La mixologists.
Prices for a session range from SGD98 for a group session to SGD138 for a private one. Book it here.
3. Scentopia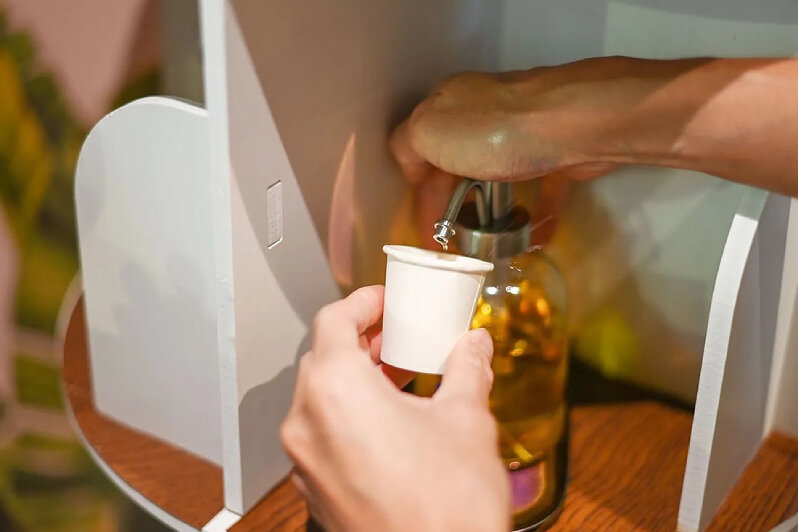 If you're heading to Sentosa, you definitely don't want to miss out on taking Scentopia's perfume making workshop. You'll start by taking the Perfume Personality Assessment to see if you gravitate towards citrus, fresh, floral, woody, or Oriental scents. Then, you'll pick the aroma oils made from Singapore orchids that will be infused into your unique perfume. You'll have the chance to make two different samples so you can have more options. Finally, it ends with a perfumer converting your sample into a full-sized 50ML or 100ML bottle for you to take home.
Prices start at SGD95 for a 50ML workshop. Book it here.
4. THANN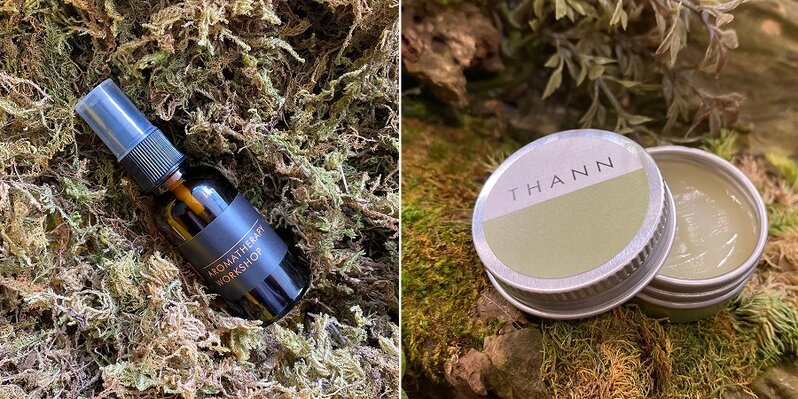 Natural body care, skincare and aromatherapy brand THANN also offers scent making sessions using its own essential oils. If you're looking for a mist-type perfume, take the Fragrance Mist DIY Workshop. In 30 minutes, you'll be able to create your own multipurpose spray for your body, hair, linens, pillows, clothings and rooms. If you're looking for a sustainable option, you can also try your hand at making an aroma balm that can be used as a solid perfume and moisturiser.
Both are priced at SGD39 and can be booked via the brand's website.
5. CraftLabs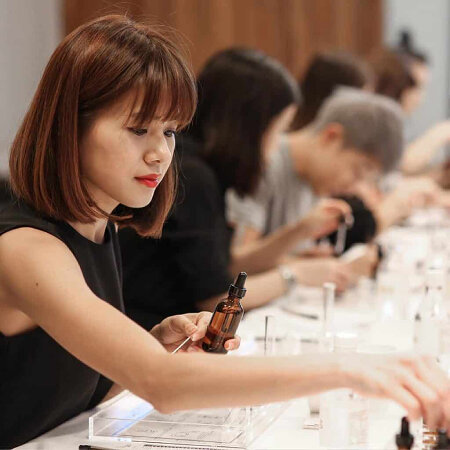 The seasoned workshop hosts at CraftLabs also offer beginner-friendly workshops for making your own scents. It's an hour-long session where you'll craft a 20ML Eau de Parfum, create your own scent wardrobe, and learn about your friends' or classmates' scents and how it relates to their personalities! Each workshop requires at least five people and can accommodate up to 400 attendees.
Prices are available upon request. Inquire here.
6. Sifr Aromatics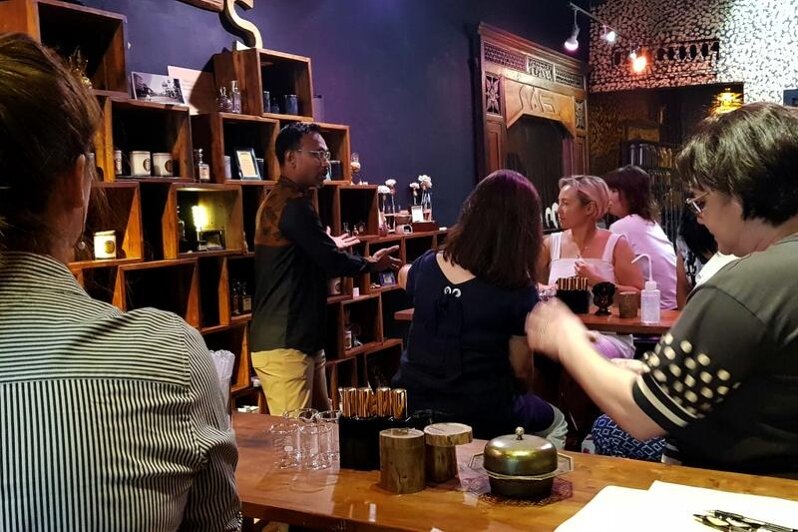 We're capping off this list with Singaporean perfume brand Sifr Aromatics which gives participants a sneak peek into their perfume making process at their store. It will start with a 20-minute introduction to the basics of perfume making, covering everything from what goes into a perfume to how to infuse base notes, mid-notes and finishing notes. By the end of the 2.5-hour workshop, participants will take home a self-made 50ML Eau De Parfum.
Prices start at SGD250 per person. Book a session here.
Here are some TikTok-trending perfumes you can find in Singapore.
Comments, questions or feedback? Email us at [email protected].