This article was first published on 2 December 2019.
Smells don't just elicit memories. They reflect an entire story, one that varies from country to country. A lady from the Middle East may prefer strong, earthier scents while local gals in Japan and South Korea would opt for something sweet for her everyday fragrance.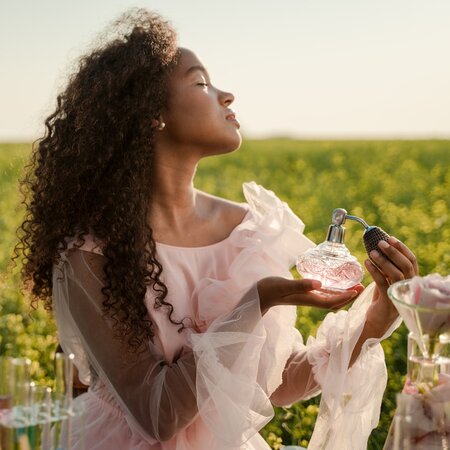 Read on to discover what connotes the ideal scent, according to different countries.
1. Japan
Among the Japanese, the ideal scent has floral notes but should also not be strong and noticeable. This is why Japanese women would often gravitate towards sweet-smelling perfumes. You could find notes of rose and jasmine among most of the perfumes made in Japan. The floral scents are often balanced out by the light addition of musk or citrus notes for a nice sweet scent. Issey Miyake's L'Eau d'Issey Eau de Toilette is an example of the ideal Japanese scent.
It's priced at SGD182 per 100ML at Sephora.
2. United Arab Emirates


In contrast to Japan's preference for sweet scents, women from the Middle East prefer rich and sumptuous fragrances with strong staying power. They also like high-quality ingredients in their fragrances. One such ingredient is the oud, or agarwood, which is said to be the most expensive wood in the world. Oud oil is called 'liquid gold' — the primary ingredient in many luxury perfumes with a rich scent. A staple among women in the area are the bestselling unisex perfumes from Abdul Samad Al Qurashi.
The brand ships internationally through its online global store.
3. United Kingdom


Over in the UK, women prefer classic fragrances that last all day long. What is more classic than the Chanel No. 5 Eau de Parfum? It's a complex abstract fragrance with overarching floral notes that's full and rich. May Rose and jasmine notes are complimented by hints of airy citrus and enriched by smooth bourbon vanilla, making it very feminine and sensual.
The Chanel No. 5 Eau de Parfum is priced at SGD280 per 100ML on the brand's e-store.
4. USA


Simple, uncomplicated, subtly sexy. These are the best ways to describe the ideal scent in the US. Most of the best-selling fragrances in the US have a light and fresh combination of fruity, floral, and woody notes. Modern, natural scents are currently dominating the fragrances in this part of the world. Byredo's Bibliothèque has floral notes of peony and violet, with some fruity notes of peaches and plums, underscored by the earthy notes of leather, patchouli, and vanilla.
The Byredo Bibliothèque Eau de Parfum is priced at SGD270 per 50ML at iShopChangi.
5. France


France is known to be the fragrance capital of the world, known for its innovative perfumes that gained its reputation over several centuries. It's safe to say that the demand for their charming and complex fragrances haven't declined over time. Among Frenchwomen, a classic fragrance found on their vanity would be the Chanel Coco Mademoiselle. With fruity, floral and chypre (citrus) notes, it's a very complex yet also elegant perfume.
The Chanel Coco Mademoiselle Eau de Parfum Intense Spray is priced at SGD170 per 100ML on the brand's e-store.
Upgrade your fragrance collection with these top picks.
Comments, questions or feedback? Email us at [email protected].