Every outfit that you put on isn't complete until you've spritzed yourself with your signature scent — agree? The right scent provides the finishing touch you need to conquer the day with confidence, so look for one that represents you. If you've yet to find The One or wish to expand your scent wardrobe, why not pick up perfume from an Asian fragrance brand?
What makes fragrances from Asian brands so special?
Fragrances that are made by Asian brands are unique, diverse, and often representative of our rich cultural heritage. Think of the creamy, smooth scent of sandalwood and your senses will be transported to India or Indonesia. Recall the sweet scent of cherry blossoms and it'll have you yearning to visit China, South Korea or Japan again. On this note, here are 10 best fragrances from Asian brands that you should discover this year.
1. Bombay Perfumery Chai Musk
This fragrance has a charming citrusy, musky scent that subtly reminds you of Chai, the brewed black tea from India. Boasting a sleek, minimalistic packaging, this unisex fragrance contains notes of ginger root, sandalwood and hot milk accord.
Discover this Asian fragrance brand: Bombay Perfumery is a contemporary fragrance house based out of Mumbai, India. Founded by a family that has been in the fragrance industry for over four decades, the brand also works directly with farmers to source rare and pure ingredients for their scents.
This fragrance is priced at ~SGD122 for 100ML and is sold at bombayperfumery.com.
2. Di Ser Hana Matsuri Parfum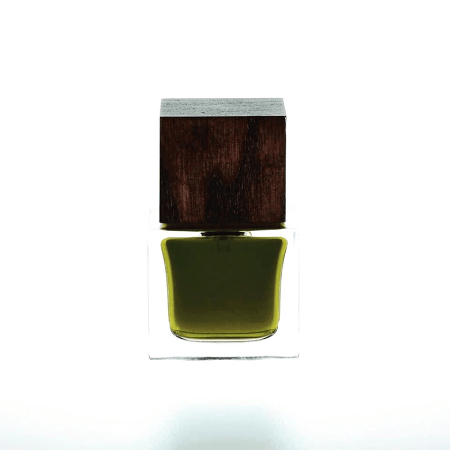 Curious how this fragrance got its gorgeous green hue? That may be due to it containing extracts of alpine wood, which are found in the snowy northern island of Hokkaido, Japan. This also has hints of cherry blossoms, magnolias, Japanese citrus and Kyara agarwood. Pick this if you prefer a luxurious and more masculine-leaning scent.
Discover this Asian fragrance brand: Di Ser is a Hokkaido-based perfume company founded by Japanese perfumer Yasuyuki Shinohara. The brand follows a slow, science-centric approach, where the fragrances are concocted in small batches and made from chemical-free ingredients.
This fragrance is priced at ~SGD340 for 33ML and is sold at luckyscent.com.
3. Elorea Heaven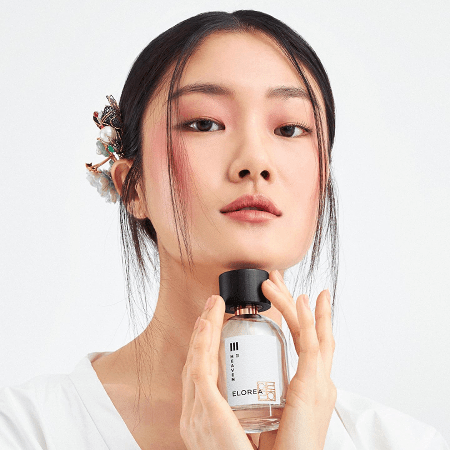 Is this what heaven smells like? This modern floral scent has hints of pink pepper and citrus, along with notes of passion and fruit tea. These are balanced with hints of freesia, wood and vanilla. It's your go-to for days when you're in the mood for joy and a little romance.
Discover this Asian fragrance brand: Alorea — a portmanteau of 'Elements' and 'Korea' — is founded by husband and wife duo, Lee Wonny Lee and Park Su Min. The couple takes pride in sourcing their fragrance ingredients from South Korea and aims to share their heritage through their line of genderless fragrances.
This fragrance is priced at ~SGD125 for 30ML and is available at elorea.com.
4. Everyday Pouf! Spring Fling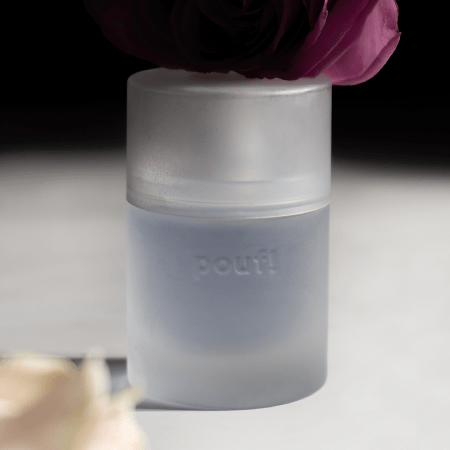 Packaged in a lovely lilac-coloured spray bottle, this floral fragrance doubles up as a hair and body mist. It opens with notes of pink grapefruit, lychee, pear and citrus and at the heart of it, contains notes of rose and jasmine. Its base has musk, cedar and oakmoss.
Discover this Asian fragrance brand: Everyday is a Phillippines-based brand that produces everyday essentials, including stationery, dinnerware and bags. It branched out to offer fragrances in 2020, with its current lineup comprising six scents.
This product is priced at ~SGD15. Find it at theeveryday.ph, Lazada and Shopee Philippines. The site currently ships only within the Philippines, so you'll need to use a proxy shipping service if you're based in Singapore.
5. Floriography No.1 Old Bookstore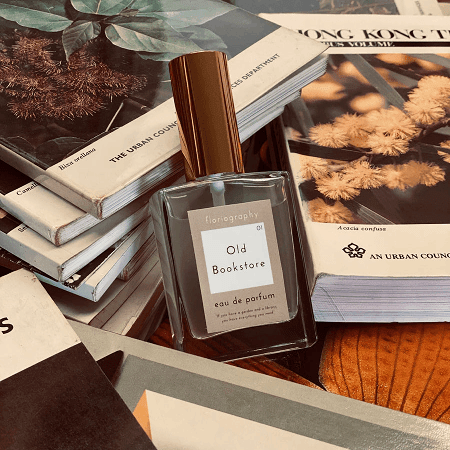 Bibliophiles, this one's for you. This scent aims to capture the familiar, comforting and musty scent that you experience when you step into a neighbourhood vintage store. It has notes of pine, black spruce (the scent of old books, according to the brand), musks, vetiver and vanilla.
Discover this Asian fragrance brand: Floriography is a Hong Kong-based perfume house that creates an array of fragrances, including roll-ons, mists and solid perfumes that are made from all-natural ingredients.
This fragrance is priced at SGD54.19 for a 30ML Eau de Toilette and is available at etsy.com.
6. Maison de Lasie Lost Lovers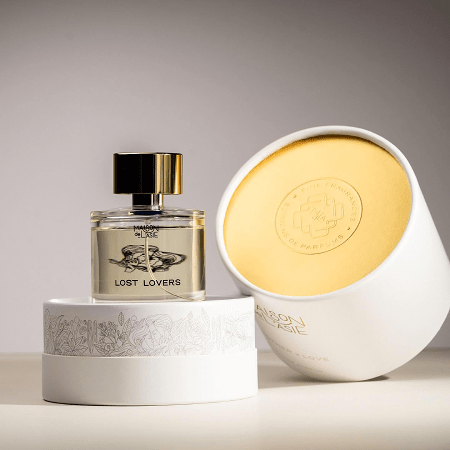 Containing notes of rose, sandalwood and vetiver, this genderless fragrance is designed to represent one's journey through life. It belongs to a trio of scents that form the brand's 'Nanyang' perfume chapter. Each chapter has its own identity and mood and is based in countries in Asia.
Discover this Asian fragrance brand: Maison de Lasie is a Singapore-based luxury niche fragrance house that fuses French perfumery traditions with Asian influences. This fragrance is priced at SGD330 for 100ML.
Find it at maisondelasie.sg, Tangs.com, and the Maison de Lasie retail store at Ngee Ann City.
7. Nonfiction Santal Cream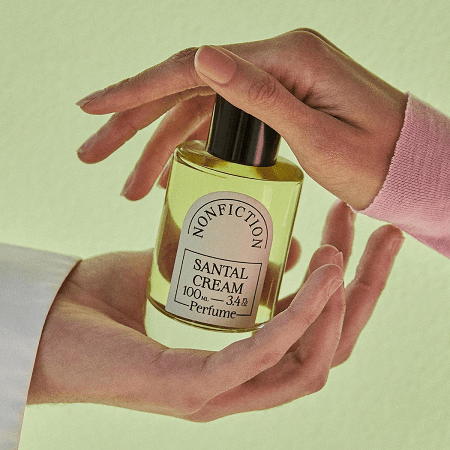 If woody fragrances are your cup of tea, this scent is sure to put a smile on your face. This contains notes of sandalwood, cardamom, fig, ginger and vetiver and bergamot — an artful mix that is made for calming, serene moments.
Discover this Asian fragrance brand: Nonfiction is a lifestyle beauty brand from South Korea. The brand offers its scents in the form of fragrances and bodycare products, such as hand creams, hand wash, and body lotions.
Purchase this fragrance as part of a perfume and hand cream duo for ~SGD174. Find it at nonfiction-beauty.com.
8. RboW CASE STUDY #03 O.A.C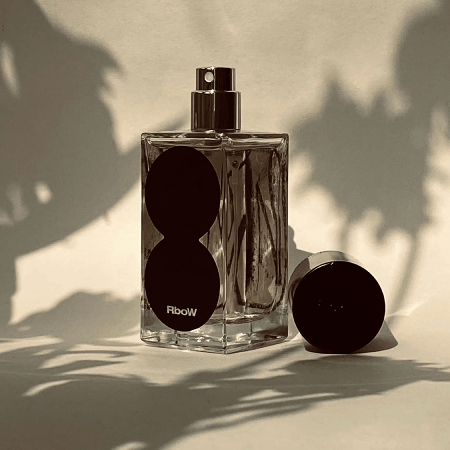 This fragrance has top notes of geranium, cardamom and orange blossom; middle notes of Amyris, rose and jasmine, and base notes of cedarwood, vetiver and patchouli. It boasts a woody and floral aroma and is inspired by the scents found outside of a Paris atelier.
Discover this Asian fragrance brand: RboW, short for rainbow, is a South Korean lifestyle brand that aims to bridge the gap between beauty and art. It is founded by Sohyung Kim, a former director of an art gallery and it offers products ranging from candles and lip balms to fragrances.
This fragrance is priced at SGD115 for 50ML and is sold at Beaubit.
9. Sholayered Lemon Peel Body Spray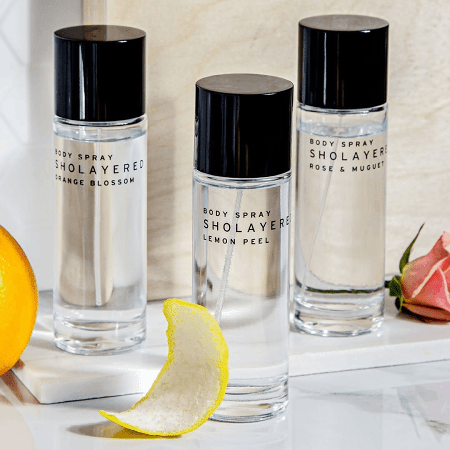 Touted as an "adult body spray", this product can also be worn as a perfume or a cologne. Simply layer it with other fragrances if you wish to create a stronger scent. This also has antibacterial and sterilisation properties, thus, doubling up as a great room spray too.
Discover this Asian fragrance brand: Sholayered is founded in Tokyo, Japan and its products are made entirely in Japan. The brand encourages users to layer its scents to create "endless' possibilities" — it also offers home fragrances, body care products and hair care products.
This fragrance is priced at SGD69 for 100ML. Find it at sholayered.sg, Shopee and at Takashimaya Department Store.
10. SIX Eclat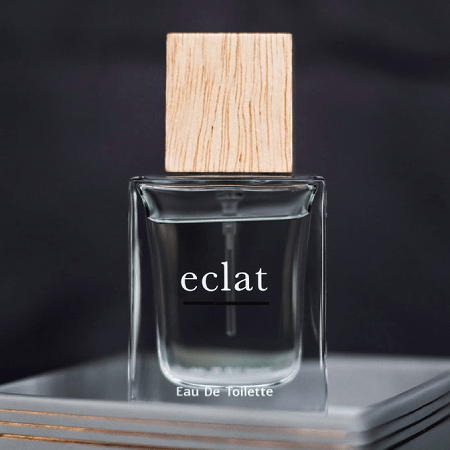 Designed to reflect "hope, grace and gratitude", this fragrance is composed of ingredients including neroli, lemon peel, vanilla and tonka bean. Its name means "flash of brilliance" in French.
Discover this Asian fragrance brand: SIX is an artisanal fragrance label that is based in Singapore. Its fragrances are made in collaboration with renowned perfumers and are made using responsibly sourced ingredients. The fragrances are distilled in the UK and in Singapore.
This fragrance is priced at SGD66 for 30ML. Find it at scentbysix.com, Tangs.com and at Scent by SIX stores located at 313 @ Somerset and Bugis Junction.
(Cover photos from: elorea.com and global.bombayperfumery.com)
Next, discover nine body exfoliators that will give you smooth skin all over.

Comments, questions or feedback? Email us at [email protected].