Want to level up your hair care regimen and have perpetually moisturised manes? Then you need to try hair oiling.
What is hair oiling?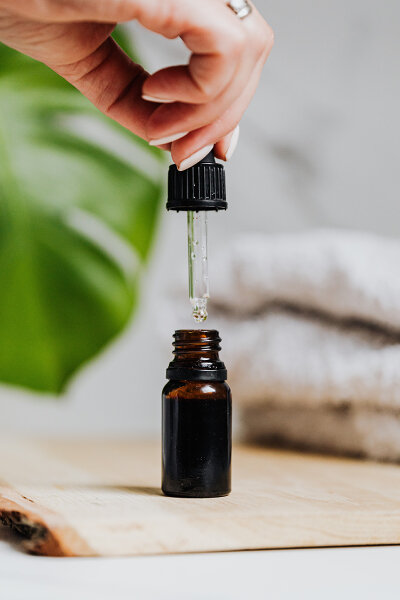 Hair oiling is not a new thing, but it has become more popular recently due to — you guessed it — TikTok. But before it started taking over social media, the beauty practice has been used in India for hundreds of years and also done as part of Ayurvedic medicine.
As its name suggests, hair oiling involves pouring some type of oil onto your mane and gently massaging it onto your scalp and through the tresses. It's believed that this replenishes the hair's vitamins and minerals that may have been stripped in the hair-washing process.
To prevent your hair from being water-damaged, it's recommended that you do hair oiling prior to washing your hair and do it at night. Start by applying a generous amount of the oil to your scalp (if it's liquid) or on your hands (if it's more balmy or creamy) and massaging it onto your scalp. Then with the leftover oil on your hands, gently run your fingers through your hair strands.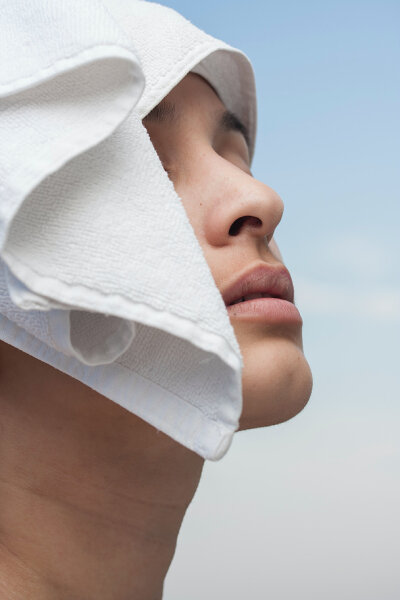 You can leave the oil on your hair like an overnight hair mask. Just remember to wrap it up with a towel or shower cap so the oil doesn't transfer to your face or pillowcase.
When you wake up or after the recommended time has passed, rinse off the oil by applying your shampoo to dry hair. Use cold water to wash out all the products you applied before conditioning as normal.
The benefits of hair oiling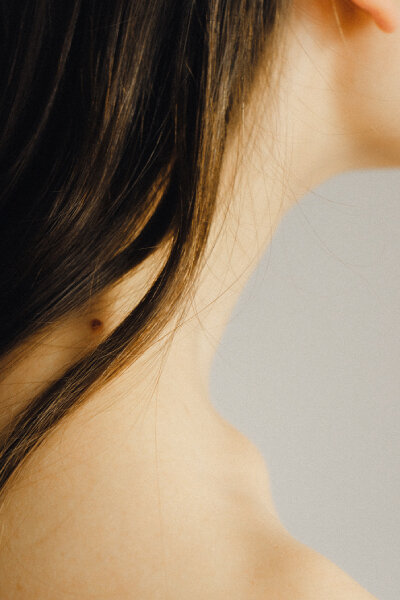 Some of its main benefits include added moisture, shine, and softness.
Massaging the product also helps stimulate blood circulation to the scalp, which may help improve hair growth. Others have also said that hair oiling can help prevent dandruff and split ends, however, this may only be a temporary fix.
Using an occlusive like a hair oil also helps prevent lower hygral fatigue — the constant swelling and drying of the hair strand — by filling in the gaps in the hair cuticles and preventing drying ingredients (like surfactants a.k.a the emulsifiers in your shampoo) from penetrating the hair surface. Constant hygral fatigue can damage your hair and cause excessive dryness and breakage.
What products can you use for hair oiling
Virgin coconut oil — a great source of essential fatty acids, proteins, and vitamin E — is traditionally used for hair oiling, but there are a lot of other options you can use. Read on to know what products will help you achieve the mane of your dreams.
1. Human Nature Pure Virgin Coconut Oil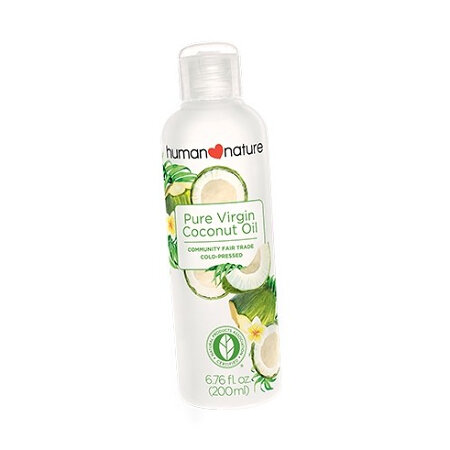 This pure virgin coconut oil is made of premium organic coconuts from a USDA-certified farm in the Philippines. The coconuts are cold-pressed to preserve their potency so you know you'll get the most out of every drop!
Why it's great: You can also use it to treat dry skin.
It's priced at SGD11.90 per 200ML on the brand's website.
2. Kopari Coconut Melt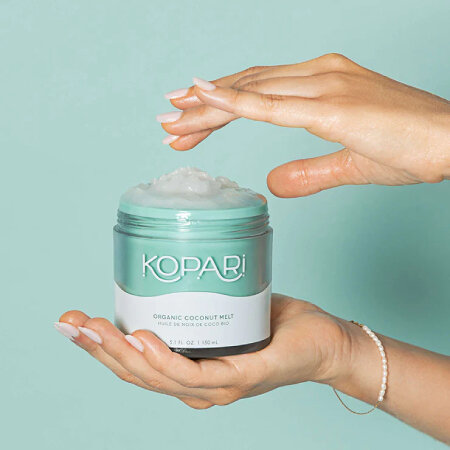 This multitasking coconut balm can be used as a hair oiling tool too! It's made with 100% organic coconut oil — also made in the Philippines — so it's also safe to use as a body moisturiser and makeup remover.
Why it's great: It comes in recyclable packaging so it's good for you and the planet.
It's priced at SGD32 per 75ML at Sephora.
3. JVN Complete Pre-Wash Scalp & Hair Treatment Oil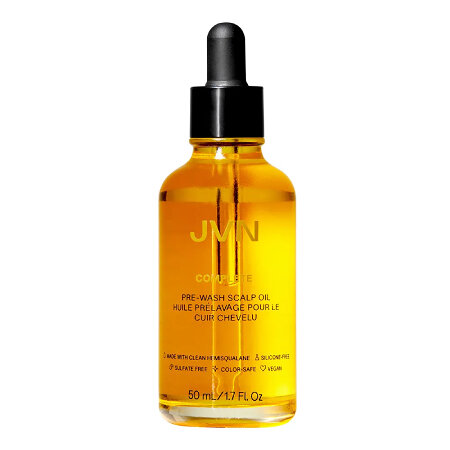 This nutrient-dense pre-wash treatment promises to reduce hair fall and breakage as well as cleanse the scalp from dirt and product buildup. It's powered by sugarcane-derived squalane to moisturise your scalp and tresses. Rosemary and turmeric extracts are also here to lend their clarifying and calming powers.
Why it's great: It's a quick-acting treatment — just leave it on for 10 to 15 minutes and you're good to go.
It's priced at SGD46 per 50ML at Sephora.
4. Drybar Cure Liqueur Restorative Pre-Shampoo Treatment Hair Oil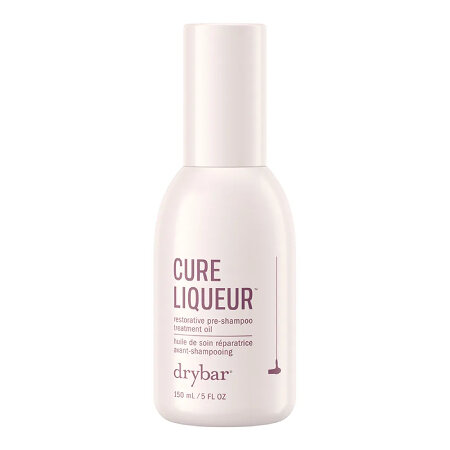 If you have coloured hair and want to maintain its saturation, use this for hair oiling. It's formulated with a 100% naturally derived micro-polymer adhesion complex that seals the hair cuticle and creates a protective barrier that lasts up to four washes.
Why it's great: It's formulated with Buriti oil and Amla oil that's rich in vitamins and minerals that give your mane a shiny finish.
It's priced at SGD57 per 150ML at Sephora.
5. Coco & Eve Like A Virgin Miracle Hair Elixir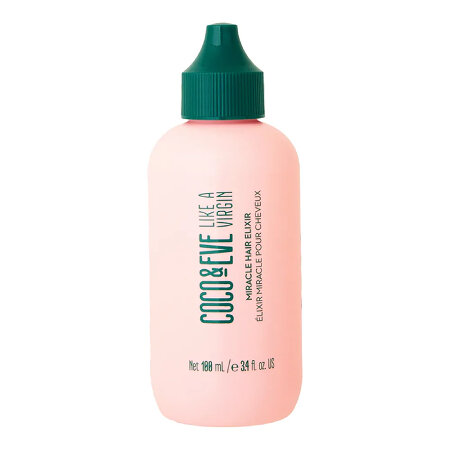 Love to style your hair with hot tools and are looking for added heat protection? This Coco & Eve hair serum can protect your hair from heat up to 220°C! Plus, it has a blend of coconut, papaya, mangosteen and prickly pear oils to tame any flyaways.
Why it's great: It's lightweight and won't weigh your hair down if you decide to use it in the morning.
It's priced at SGD47 per 100ML at Sephora.
Comments, questions or feedback? Email us at [email protected].