Hair accessories will come and go, but the claw clip will forever be part of our hairstyle arsenals. It's an easy way of achieving an effortlessly chic appearance and keeping your hair away from your face and neck. But did you know there are different ways to use it?
Claw clip hairstyles you can do
1. Modified French twist
This is the most classic claw clip hairstyle that you've probably seen everyone wear. Gather your hair and twist it up, wrap it around your finger, and use the clip to cover the twisted tresses.
2. Loose messy bun
If you want a more low-key look, try the loose messy bun instead. Do the same as the French twist but instead of twisting it up, wrap the hair around itself into a bun and clamp the claw clip on the side of the bun.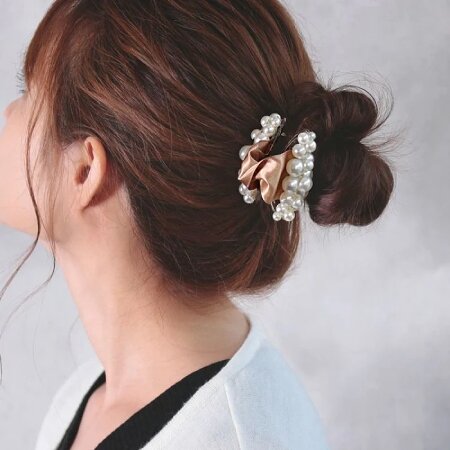 Make it more special with a statement claw clip like the OSEWAYA Bubble Pearl Ribbon Hair Claw. It's available at Lumine Singapore for SGD19.
3. Low twist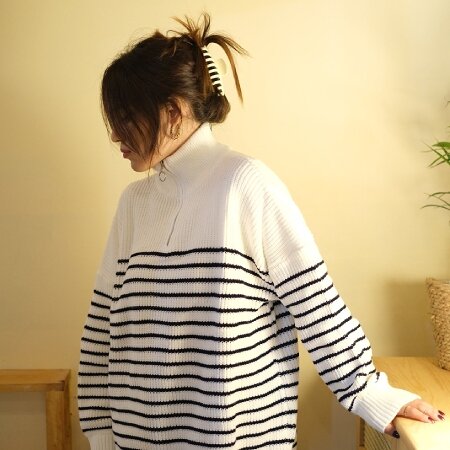 Similar to the loose messy bun, gather your hair to the nape of your neck, twist it up to the back of your head, and clamp it to secure it. No fuss or frills needed.
4. Ponytail
Did you know you can use the claw clip to do a ponytail hairstyle? You just need a larger claw clip to secure and carry the length of your hair. Twist your hair up, clip it at its base, and let the loose ends drape over the clip.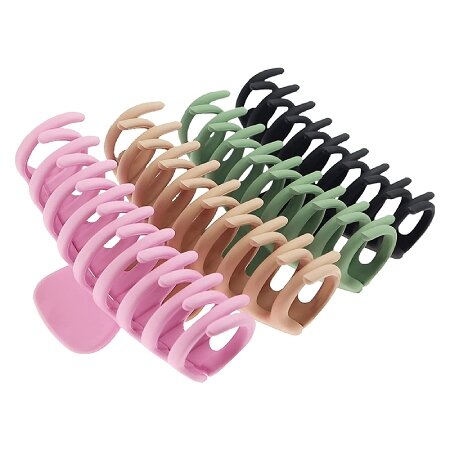 You can use the Tocess Big Hair Claw Clips to achieve this hairstyle. It's priced at SGD9.59 per pack of four on Amazon.
5. Half up-do
Pull back the top half of your hair away from your face, secure it with a hair tie, and cover it up with a claw clip at the crown of your head.
6. Secure the braid
You can also use the claw clip instead of a hair tie to secure a long braid. Just choose one of an appropriate size. Smaller ones are meant for long, thin braids that end past your neck while bigger claw clips are for thicker braids.
7. Clips galore
Achieve the Y2K aesthetic and use small colourful claw clips to decorate your mane. You can leave your hair loose and flowing and scatter the small clips all over in an artsy manner.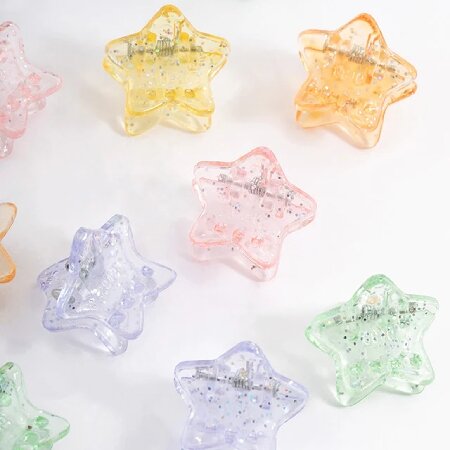 Check out the Kids Mini Star Claw Clip Pack which includes 12 star-shaped miniature clips in fun colours. It's priced at SGD18 per pack at Lovisa Singapore.
Next, check out the micro bangs trend to see if it suits your style.
Comments, questions or feedback? Email us at [email protected].