This article was first published on 25 February 2022.
Body oils are rich in nutrients that give the skin a healthier and more hydrated appearance. This makes them perfect for those with dry skin. But did you know that they're also recommended for those with oily or combination skin? This is because body oils mimic the skin's natural sebum production, controlling excess oil. Talk about a great addition to any beauty routine, right?
Still, you might be having second thoughts about them since there is a notion that oils feel heavy and greasy and even stain clothes. Well, let these 13 lightweight body oils you can get in Singapore prove you wrong.


1. Moroccanoil Dry Body Oil
This fast-absorbing body oil contains antioxidant-rich argan, olive, and avocado oils that soothe the skin and leave it soft and supple. It also delivers a sensorial experience with its blend of exotic amber and sweet florals that makes every application extra luxurious. Buy it
here
.
2. Herbivore Botanicals Jasmine Glowing Hydration Body Oil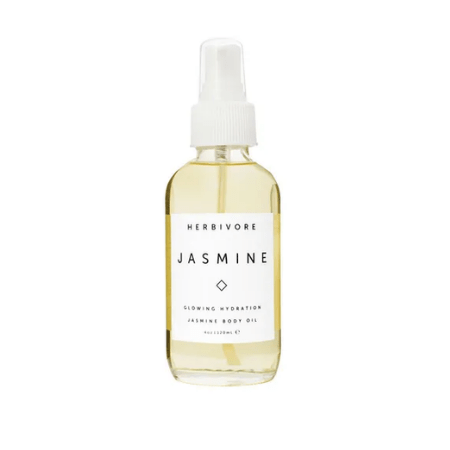 Natural nourishing oils like coconut, grapeseed, and camellia create this smooth concoction. It promises to improve skin elasticity and leave the skin hydrated throughout the day. It also doubles up as a subtle fragrance with its crisp but not overpowering jasmine scent. Get it
here
.
3. rms beauty Beauty Body Oil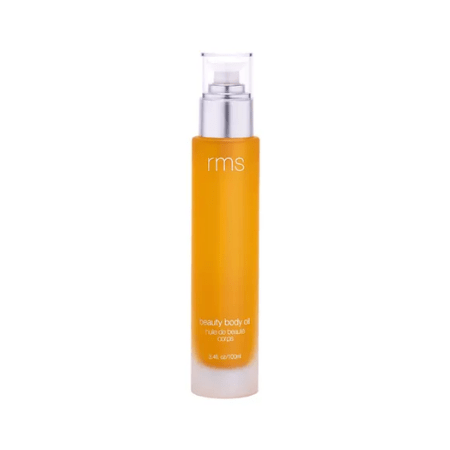 This body oil contains a highly concentrated blend of restorative jojoba, coconut, and wildcrafted Buriti oils that helps lock in skin moisture for long-lasting hydration. This combination also has restorative properties that relieve the skin from irritation and visible signs of stress and damage. Get it
here
.
4. Elemis Japanese Camellia Oil Body Oil Blend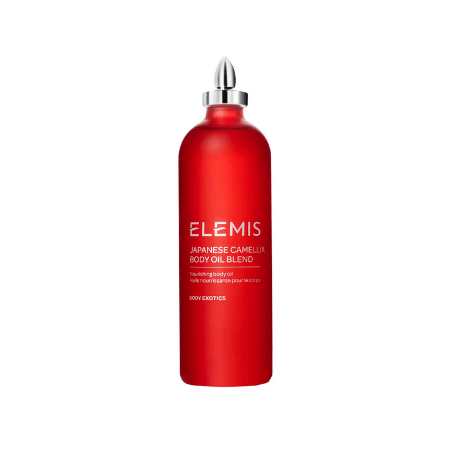 Japanese camellia oil is known for its many benefits for the hair, nails, face, and body. It helps with collagen production, retaining skin moisture, restoring elasticity, and more, which makes this Elemis blend a dream product for your entire body. Add it to cart
here
.
5. OUAI Rose Hair and Body Oil
Rosehip, shea, and absinthium make up this luxurious blend that leaves the skin smooth, soft, and radiant. Bergamot, lychee, and white musk enhance this formula through its intoxicating scent. Add it to your routine by getting it
here
.
6. ESPA Restorative Bath and Body Oil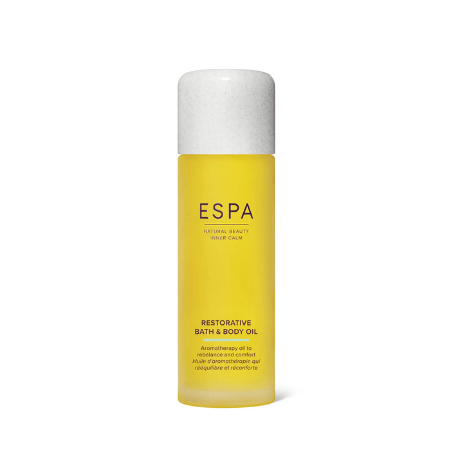 Light, silky, and beautifully fragrant, this body oil combines rose geranium, sweet orange, lavender, and palmarosa to deliver an amazing skincare experience. You can put it on as you soak in the bath, during your shower, or for your post-bathing step. Get it
here
.
7. Jason Vitamin E 5,000iu Oil All Over Body Nourishment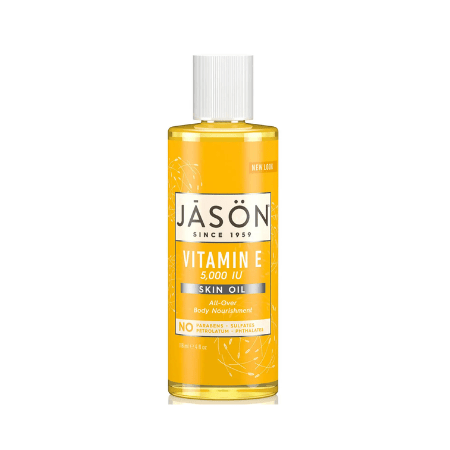 This nourishing body oil is enriched with pure vitamin E oil along with five other natural essential oils (almond, apricot, avocado, sunflower, and wheat germ). This rich blend renews the skin's softness and smoothens skin texture. It's also free from parabens, SLS, phthalates, and synthetic fragrances, making sure you're getting all the goodies and none of the nasties. Buy it
here
.
8. Clarins Tonic Body Treatment Oil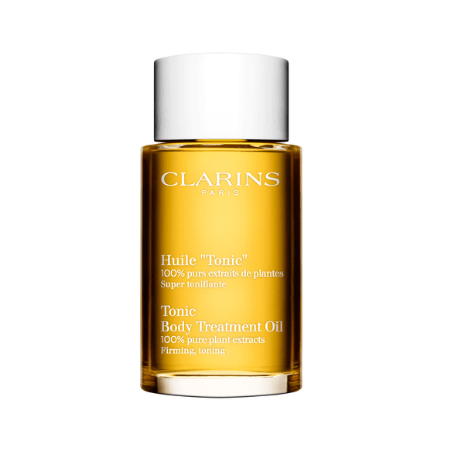 Deal with uneven skintone, unwanted texture, and dullness with this top pick from Clarins. It contains a lot of pure plant-based ingredients including rosemary, geranium, and mint that improve the skin's overall appearance. It also claims to be safe for pregnant and dieting women. Add it to cart
here
.
9. Palmer's Coconut Oil Body Oil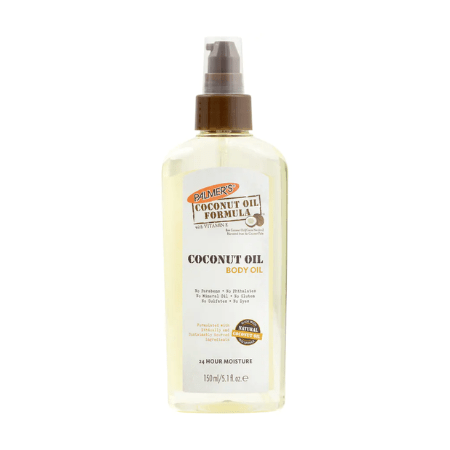 Bring back your skin's glory with this body oil. It's infused with an ethically and sustainably sourced mix of coconut oil, Tahitian monoi oil, and Tiare flower petal that help rejuvenate the skin's natural radiance. It can also be used as a massage oil if you're in the mood for some extra pampering. Get it
here
.
10. Bio Essence Bio Treatment Essence Oil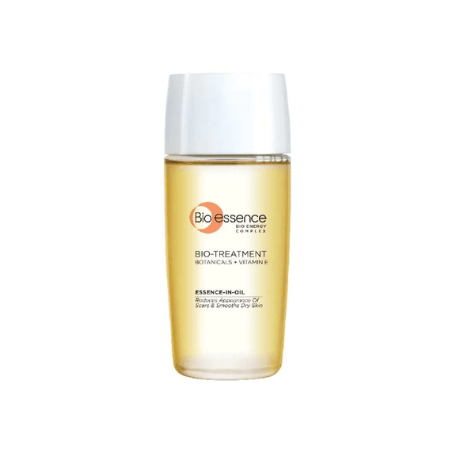 This body oil's combination of 11 natural plant extracts doesn't just moisturise the skin but also minimise scar formation as well as prevent marks and spots. It also helps increase collagen production that helps heal skin damage and improve the skin's overall appearance with continued use. Add it to cart
here
.


11. Aromatica Awakening Body Oil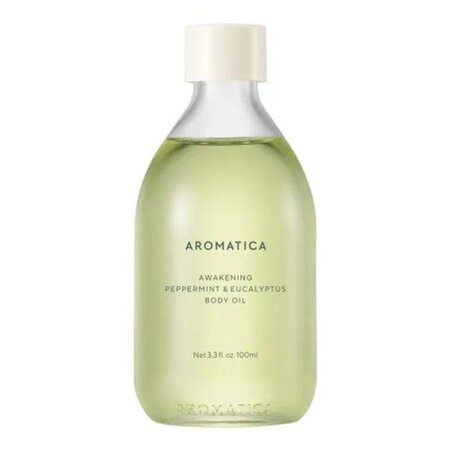 This body oil is infused with peppermint and eucalyptus which give your skin a refreshing boost. It effectively moisturises dry patches without leaving a sticky or greasy residue. Get it here.
12. Tatcha Forest Awakening Hinoki Body Oil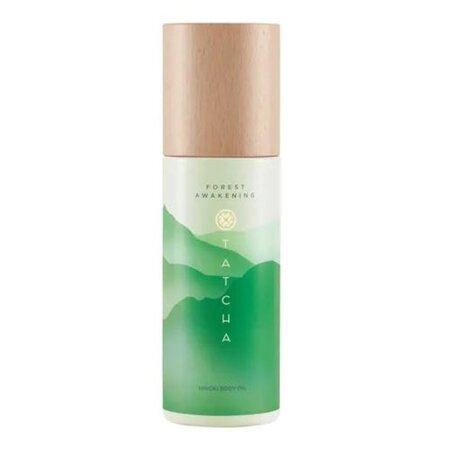 Formulated with cedar and hinoki oil, this product promotes skin radiance and improved skin texture and relaxes your mind and body with its calming properties. It also helps strengthen the skin's natural barrier against external aggressors. Add it to cart here.
13. NUXE Multi-Purpose Dry Oil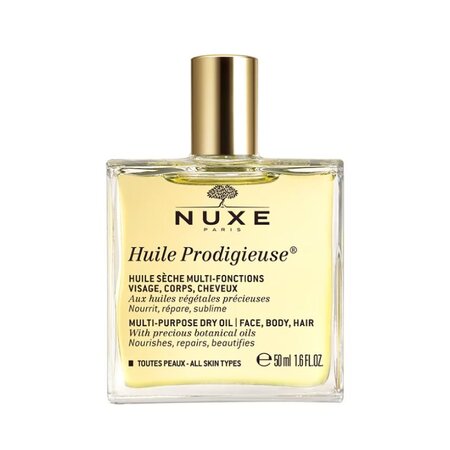 This body oil promises to deliver hydration to your face, hair, and body. It also aids in minimising the appearance of stretch marks and protects the skin from pollution-induced damage with its antioxidant properties. Get it here.
Comments, questions or feedback? Email us at [email protected].