ICYDK, you can have dehydrated skin no matter the skin type. It simply means that your skin lacks the hydration it needs to look plump, even-toned, and radiant. To correct this, you can turn to hydrating serums to replenish that moisture into the deeper layers of your skin. These fast-absorbing thin consistency liquids usually contain ingredients such as hyaluronic acid and/or vitamin B5 (pantothenic acid) that act as the main hydrators for your parched complexion. Want to know which of the best hydrating serums are available in Singapore? Read on.
The Ordinary Hyaluronic Acid 2% + B5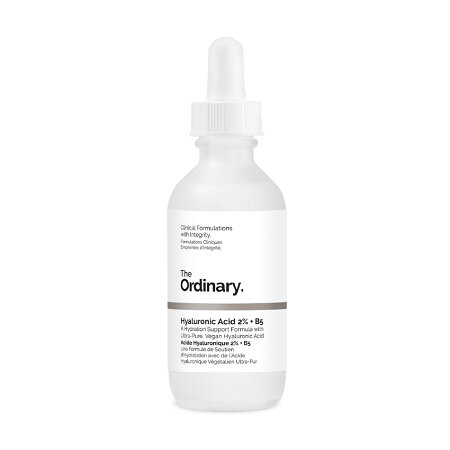 This no-frills oil-free hydrating serum contains vegan hyaluronic acid of different molecular weights to help it penetrate deep into the skin. It is also formulated with vitamin B5 to help hydrate skin on the surface. Head over to escentials.com to get one and try it for yourself.
Drunk Elephant B-Hydra™ Intensive Hydration Serum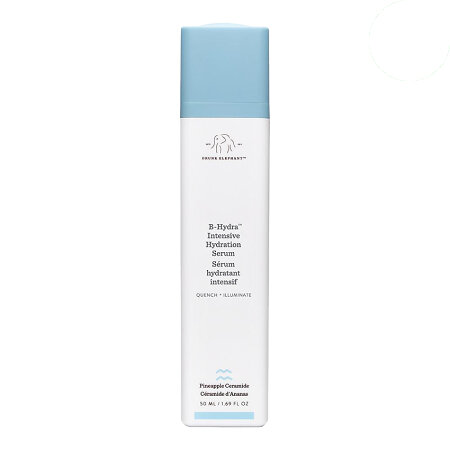 This lightweight hydrating gel serum contains pro-vitamin B5 and pineapple ceramide that help attract and lock in moisture into the skin. It has a watermelon rind, apple and lentil complex that offers continuous hydration as well as barberry extract to target dry skin. It also has some antioxidant properties, since it is formulated with sodium hyaluronate. You can purchase it on Sephora.sg.
Hada Labo H.A. Supremes Cera Hydrating Serum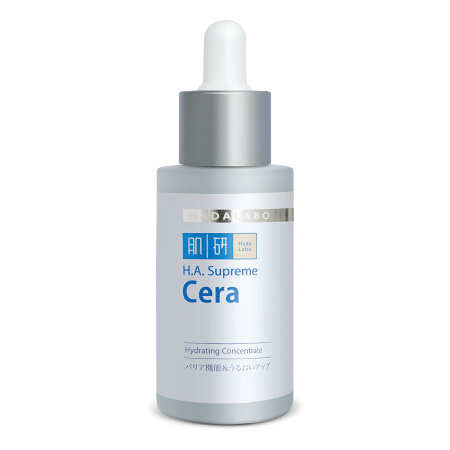 Japanese beauty brand Hada Labo recently added a range of hyaluronic acid serums for face to its collection. The main hydrating serum is the Cera variant, which is enriched with four types of hyaluronic acid for an intense hydrating experience and contains ceramide to lock in that moisture. You can find it at Watsons Singapore stores and on its online store.
Innisfree Green Tea Seed Serum
Innisfree's bestselling Green Tea Seed Serum is formulated with Beauty Green Tea, a moisturising ingredient that is rich with hydrating amino acids, and five types of hyaluronic acid. It also has Dual-Moisture-Rising Technology™ to help maintain the skin's fragile moisture balance and retain moisture for longer periods of time. It was recently reformulated with Green Tea Tribiotics — prebiotics, probiotics, and postbiotics — that strengthen the skin's moisture barrier. You can purchase this bestselling hydrating serum for dehydrated skin from innisfree Singapore stores and the brand's online shop.
Paula's Choice 10% Niacinamide Booster
While niacinamide is more known for its skin-evening and radiance-boosting qualities, the Paula's Choice 10% Niacinamide Booster combines the potent ingredient with natural calming and intensely hydrating ingredients — butylene glycol, sodium hyaluronate, glycerin are just some of them — to step up its benefits. You can purchase this hydrating serum for the face on beaubit.co.
Allies of Skin Multi Hyaluronic Antioxidant Hydration Serum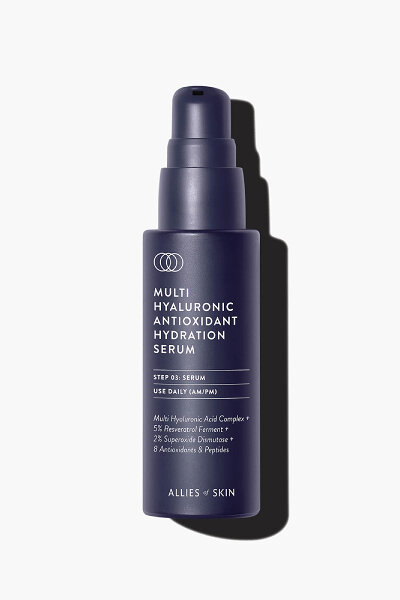 Homegrown skincare brand Allies of Skin is all about creating multi-benefit skincare products. The Multi Hyaluronic Antioxidant Hydration Serum not only hydrates but also reduces inflammation and promises to slow down the natural breakdown of hyaluronic acid in the skin. The result is skin that's trained to better retain moisture throughout the day. You can buy this hydrating wonder on the Allies of Skin Singapore website.
Caudalie Vinosource-Hydra S.O.S Thirst Quenching Serum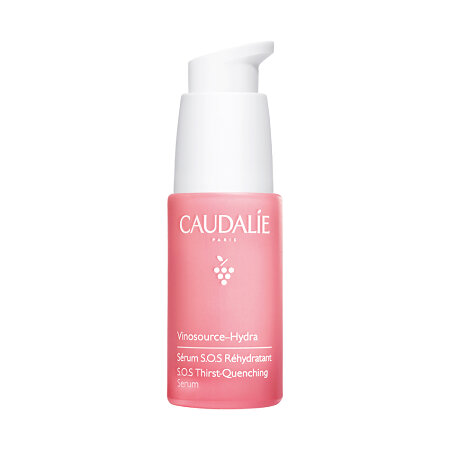 Skin already making a call for help? Pick up the Caudalie Vinosource-Hydra S.O.S Thirst Quenching Serum. It is formulated with organic grape water and hyaluronic acid that acts as a continuous drink of water — up to eight hours — for very parched complexions. It is non-comedogenic, oil-free, and suitable for sensitive skin. Seems like it's made for you? Head over to Sephora.sg to get your hands on this facial hydrating serum.
Glow Recipe Plum Plump Hyaluronic Serum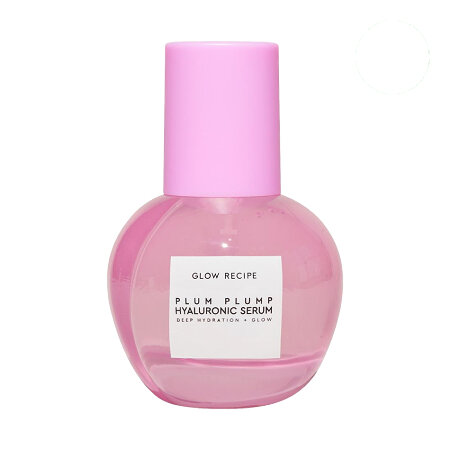 The Glow Recipe Plum Plump Hyaluronic Serum is a fairly new addition to the brand's growing collection of facial serums, but it's certainly a hit among skincare users. It contains plum extract and five types of hyaluronic acid that hydrate the skin and make it healthily plump and youthful. Visit Sephora.sg to add it to your cart.
PSA The Most Hyaluronic Super Nutrient Hydration Serum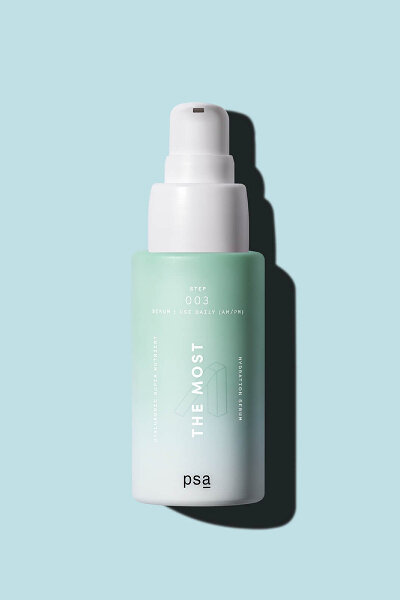 In need of some plumping and soothing action? Then this hydrating facial serum from PSA is the one for you. It contains a concoction of hyaluronic acid, kombucha, panthenol, and organic safflower oil that hydrates and soothes troubled skin, giving you a more plump and supple appearance. You can find this serum on the brand's official website.
Neutrogena Bright Boost Retexturizing Serum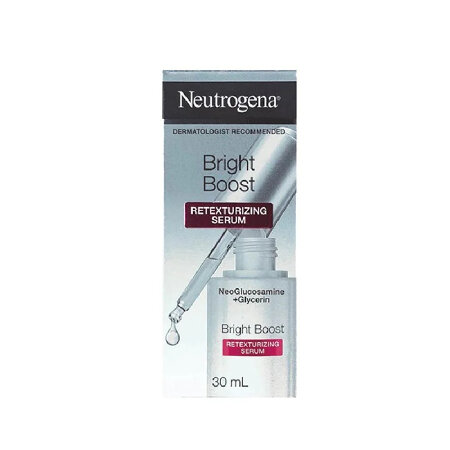 Another affordable hydrating serum that gives you bang for your buck, the Neutrogena Bright Boost Retexturizing Serum is a radiance-boosting facial serum that boosts your skin tone, texture, and clarity. It is infused with NeoGlucosamine and glycerin to provide ample hydration, gently exfoliate the skin, and slow down the enzymatic activity that triggers the formation of dark spots. Want to achieve bright, smooth skin? You can find the serum on the Watsons Singapore e-store.
(Cover photo from: @alliesofskin)
Keep your skin hydrated throughout the day with these hydrating facial mists.
Comments, questions or feedback? Email us at [email protected].