This article was first published on 11 January 2022.
Waxing, laser, plucking, shaving... There are a lot of methods to remove body hair. However, some methods are not for everyone. For those who prefer classic shaving — admittedly one of the most affordable hair removal methods — you need a good cream to soften hair, prevent ingrown hair, and speed up the removal process. Some factors such as scent, consistency, hair-softening capabilities and skincare benefits all play a part in choosing a cream that's perfect for your needs.
The good news is there are two types of hair removal creams you can choose from: depilatory creams and shaving creams. Depilatory creams dissolve the hair's protein structure to weaken and soften it, making it "fall out". You can then easily "scrape" off the hairs with a spatula or towel. Take note though that while convenient to use, these formulas tend to be too strong to use on the face.
Shaving creams, on the other hand, also soften the hair — but without "burning" its protein bonds — and comes with the additional benefit of protecting your skin from the razor blade. Choosing between the two depends purely on personal preference, but both creams work well to keep your skin smooth and soft.
Ready to be hair-free? Here are some of the best hair removal shaving creams in Singapore for your legs, arms, and underarms.
1. Veet Hair Removal Cream For Sensitive Skin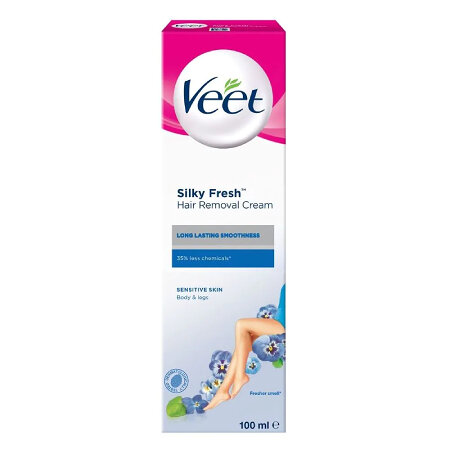 One of the most well-known hair removal depilatory creams available in drugstores is the Veet Hair Removal Cream For Sensitive Skin. It is enriched with soothing ingredients like aloe vera and vitamin E. Another plus is it already comes with a spatula to help easily apply and remove the cream. It's available in Watsons stores and online.
2. Silkia Hair Removal Cream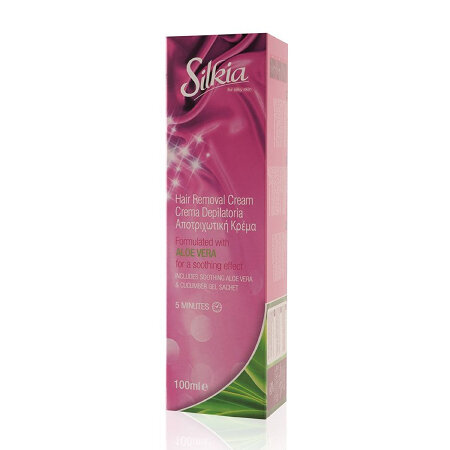 Formulated with soothing aloe vera, the Silkia Hair Removal Cream is made for those who want to use one product for their legs, arms and bikini line. It promises to soften hair within three to six minutes and leave your skin feeling smooth, with red bumps and cuts nowhere to be seen. It's available through Guardian stores and its website.
3. NATUREKIND Self Hair Removal Cream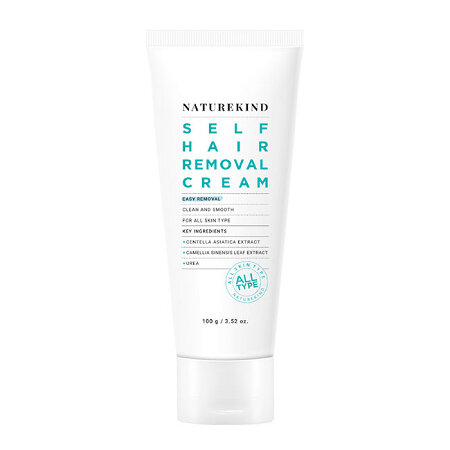 K-beauty lovers also have an option in the NATUREKIND Self Hair Removal Cream. It contains 80% thioglycolic acid to soften and dissolve hair in five minutes. It's also formulated with centella asiatica and green tea extract to soothe the skin. The cherry on top? This depilatory cream leaves your skin with a calming lavender scent that lasts past your shower. You can have the product shipped straight from South Korea to Singapore via YesStyle.
4. Doers of London Shave Cream
Looking for a vegan option that isn't heavy on the pocket? The Doers of London Shave Cream is the one to look into. It is a soft and non-foaming shaving cream that is infused with decongesting, purifying, soothing, antioxidant-rich, and moisturising ingredients that promote skin healing during and after a shave. It's available in Singapore through Sephora.sg.
5. Gillette Fusion ProGlide Cooling Shave Gel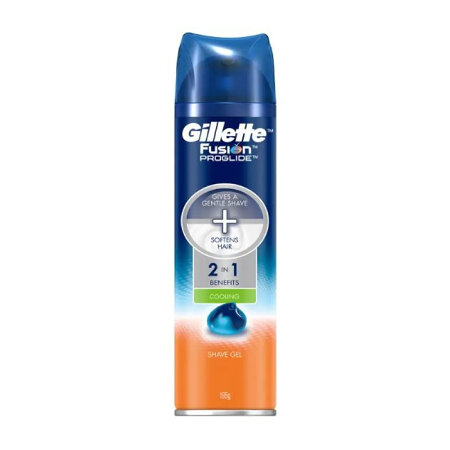 If your skin is easily irritated when you shave, you will enjoy the cooling sensation given by the Gillette Fusion ProGlide Cooling Shave Gel. It contains menthol that cools and reduces the feeling of irritation often caused by using a razor. It also contains Fusion ProGlide gels that make it easier to use your razor. You can find this cooling pick at Watsons stores and the Watsons e-store.
6. Hanz de Fuko Invisible Shave Cream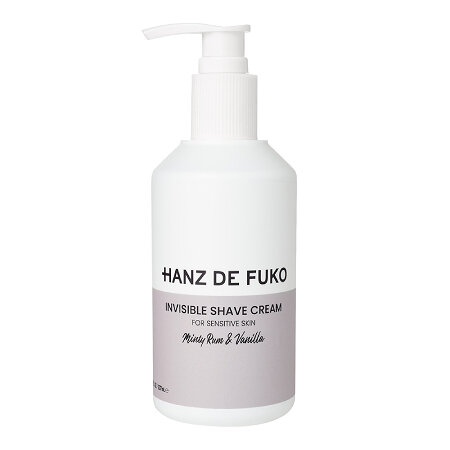 Do you find it hard to get all of your body hair removed when shaving? Then pick up the Hanz de Fuko Invisible Shave Cream. True to its name, it's an "invisible" shaving cream that allows you to see the hair patches as you shave. It contains natural ingredients such as avocado oil, pomegranate, aloe vera, and algae to help promote skin healing and protection too. You can find it on Sephora.sg.
7. Clinique For Men Aloe Shave Gel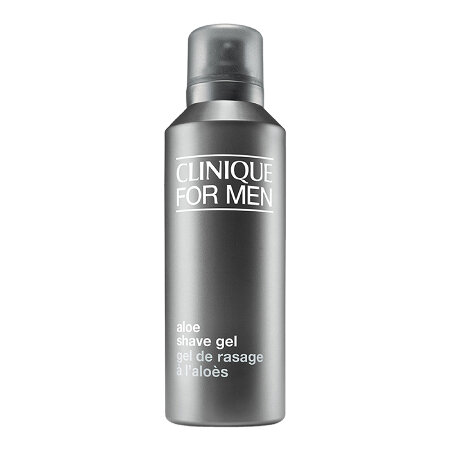 While the Clinique For Men Aloe Shave Gel is made for beard and face shaving, you can definitely use it in other areas of the body. Powered by soothing aloe vera, this shaving gel softens the skin and hair for a smooth shave. It's also oil-free. You can purchase this product at Clinique stores and on Sephora.sg.
8. Jack Black Beard Lube Conditioning Shave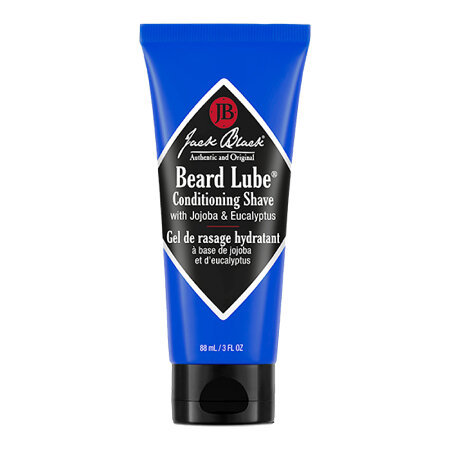 Pre-shave oil, shave cream, and an after-shave conditioner in one — that's the Jack Black Beard Lube Conditioning Shave. This men's skincare product — which is completely unrelated to the American comedy actor, by the way — has a translucent, hydrating formula and contains fatty acids and phospholipids such as glycerin and jojoba seed oil that luxuriously nourish the skin. Since it's safe to use on your face, you can definitely repurpose it for other parts of your body too.
You can also prevent textured skin and ingrown hair with regular body exfoliation. Read our interview with Dr. Dennis Gross to know how to do it properly.
Comments, questions or feedback? Email us at [email protected].