Mobile phone, check. Cash and cards, check. Face mask and hand sanitiser? Double-check. When it comes to beauty and personal care essentials in the new normal, hand sanitisers are non-negotiable as they help us to avoid getting sick and spreading germs to others especially when we're out and about.
That being said, these aren't substitutes for soap and water, so make a mental note to always wash your hands thoroughly with soap and water whenever you can. If you're always pressed for time, though, and need something to always have in your purse for a quick cleanse, ahead are five floral-scented picks to add to cart.
Aesop Geranium Rinse-Free Hand Wash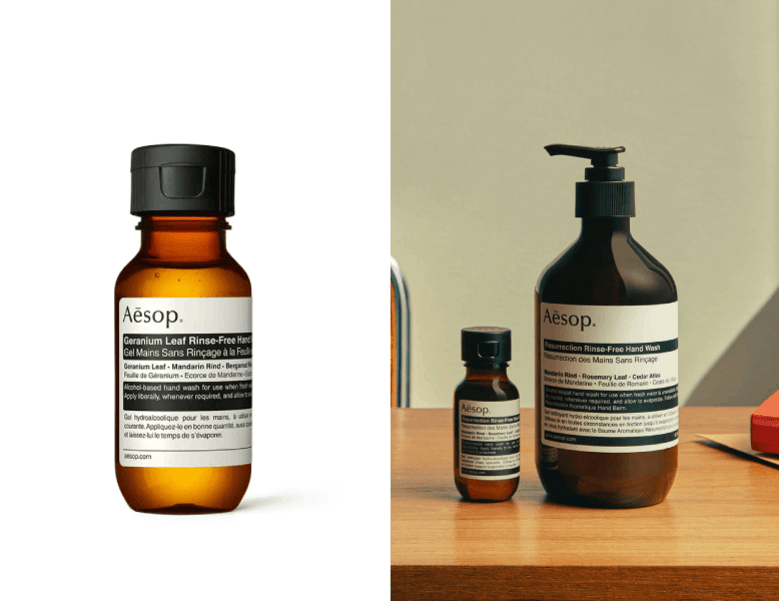 Luxe minimalist lovers, this one's for you. Aesop's extensive range of high-quality skin, hair and body care products includes the Geranium Leaf Rinse-Free Hand Wash, which helps you clean your hands effectively without the need for water. Plus, it's also made with purifying and hydrating properties so that your skin feels smooth and hydrated even with frequent use.
Expect a citrusy, fresh-smelling scent since its key ingredients include geranium leaf, mandarin rind and bergamot rind. Get it here.
Ange Gardien Paris "Louise" Le Soin Hand Sanitiser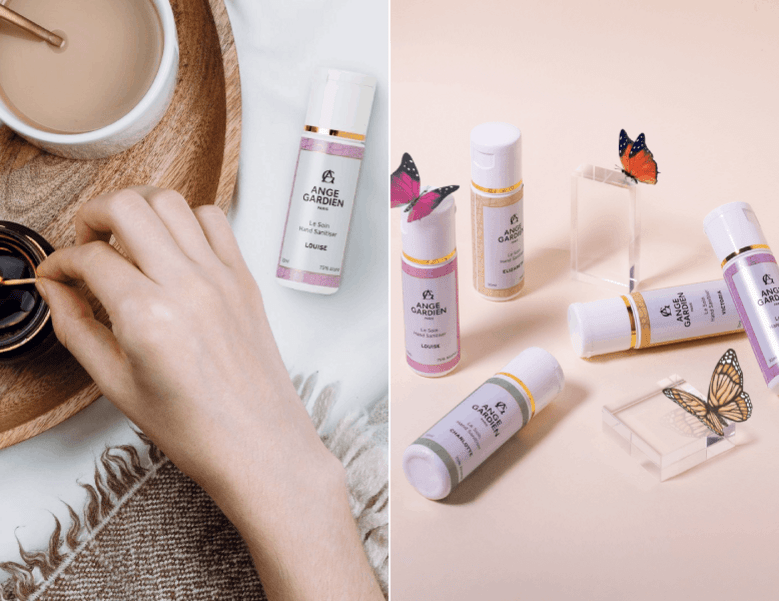 Next on the list is Ange Garden Paris' range of Le Soin hand sanitisers, which are available in five distinct scents and named after history's most famous royals. These no-rinse hand sanitisers contain 75% alcohol content to help eliminate germs. Plus, they are also formulated with aloe vera extract to soothe and nourish the skin. Our top pick is the Louise variant (pictured above), which contains notes of bergamot, pomegranate, magnolia and lotus flower. Get it here.
Skin Inc Refresh & Nourish Hand Serum Duo
You can always count on Skin Inc to deliver the most cutting-edge skincare solutions, given how the Singapore-based brand has been awarded over 100 accolades for its thoughtful, "one-size-fits-me" approach towards beauty. The brand has devised its "world's first" Dual Pump Sanitiser and Serum, which features one half of the bottle dispensing a soothing hand serum and the other dispensing a hand sanitiser gel.
The hand serum boasts a lavender scent and is formulated with ceramides, hyaluronic acid and other skin-loving ingredients to keep hands smooth and hydrated. As for the hand sanitiser, it contains 65% alcohol along with a blend of eight plant extracts to reduce the drying effects of the alcohol. Grab it here.
The Verdant Lab Lavender Hand Sanitiser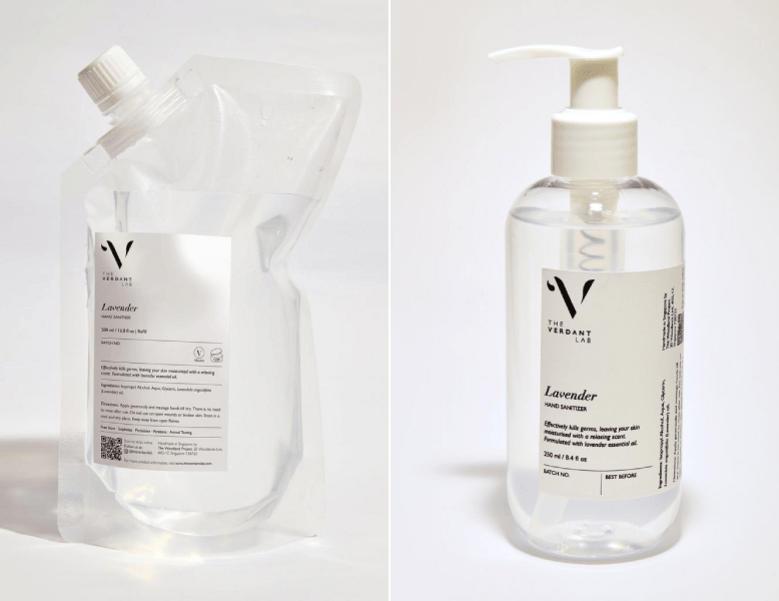 The Verdant Lab's Lavender Hand Sanitiser not only effectively kills germs, but makes you feel calmer and more relaxed with its lavender scent as well. The Singaporean brand's no-frills packaging reflects its minimal ingredient list too; it contains only 75% isopropyl alcohol, aqua, glycerin and 100% lavender essential oil. In a bid to reduce unnecessary waste, the brand's hand sanitisers are available in 500ML and 1L refill packs as well. Get it here.
Envicare Peony Blush Hand Sanitizer
Envicare's Peony Blush Hand Sanitizer has an advanced pro-HBIC hygiene solution that helps effectively kill 99.9% of bacteria. It's infused with aloe vera extract and saccharide isomerate to also keep the skin hydrated even when you use the product constantly throughout the day. And that fresh peony scent? Totally irresistible! Get it
here
.
Bath & Body Works Japanese Cherry Blossom Hand Sanitizer
Bath & Body Works is known for its wide range of scented hand sanitisers but this classic floral fragrance with its mix of Japanese Cherry Blossom, mimosa petals, and sandalwood is truly a standout. This sanitiser, — infused with essential oils, shea extract, vitamin E, and aloe vera extract — softens the skin while killing 99.9% of germs. Its pocket-friendly, no-nonsense design also makes it perfect for carrying around wherever, whenever. Add it to cart
here
.
Tamburins 712 Hand Sanitizer
If some floral scents are too sweet for you, this Tamburins hand sanitiser is your perfect match. Its mixed notes of osmanthus (sweet olive) and decadent patchouli give a smooth, smokey scent that's unique and alluring. Get it
here
.
Touch Me Sanitizer Spray in Lavender
Cute and slim design, refreshing lavender scent, power-packed to eliminate germs not just on your hands but on other surfaces you want to keep extra sanitised — that's Touch Me Sanitizer Spray for you. It's formulated for all skin types, including sensitive skin. The fine mist also ensures easy absorption and even distribution of the product. It sells like pancakes so make sure you keep an eye out the next time it's on stock here.
What other new normal beauty essentials do you carry in your purse?
(Cover photos from: angegardienparis.com and iloveskininc.com.sg)
Looking for credible skincare advice? Consider following these dermatologists on Instagram.
Comments, questions or feedback? Email us at [email protected].