Blackheads are one of the biggest hurdles when it comes to achieving smooth and radiant skin. While they're not painful like acne, these bumps usually leave the skin looking dull and can even cause deep scars when not taken care of immediately. Thankfully, many blackhead removers are now available to help address this skin menace.


What causes blackheads?
Our skin naturally produces oil called sebum to keep it soft and hydrated. However, when sebum, dirt and other impurities combine and clog the opening of our hair follicles, they
produce a bump called a comedo
. If the skin over this bump remains closed, the bump is what ends up being a whitehead. If the skin over the bump opens, exposing the comedo to air, it turns black thus the name blackhead.
Ready to get rid of these skin nasties? Check out these 10 blackhead removers you can easily get in Singapore.


1. Biore Pore Pack Black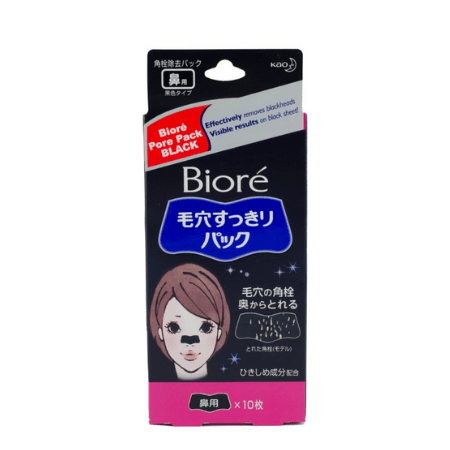 Dealing with tons of blackheads on your nose? This Biore nose strip will help you get rid of them, stat. The product uses bamboo charcoal to gently but effectively pull out the impurities from your skin and help tighten your pores in the process.
You'll definitely love its added cooling effect that soothes the skin to prevent any irritation after you've taken off the strip.
Get it at Guardian for SGD4.45 per pack of 10.


2. Holika Holika Pig Clear Blackhead 3-Step Kit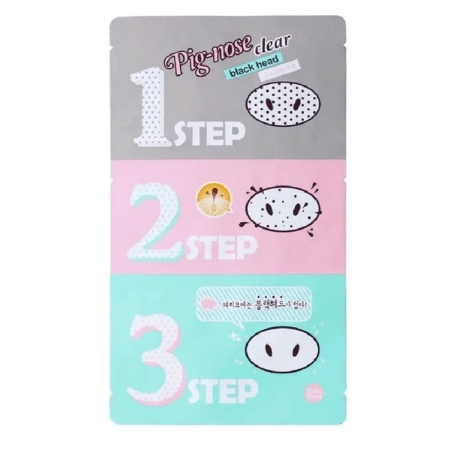 This Holika Holika blackhead remover is not just adorable to look at but works effectively in keeping blackheads out of sight. It is powered by witch hazel, thyme, and peppermint which are known for their antibacterial and anti-inflammatory properties.
You'll definitely love its affordability, especially since you're getting a three-step skincare treatment in one cute package.
Get it at Watsons for SGD2 per pack.
3. CosRX Blackhead Liquid Power Liquid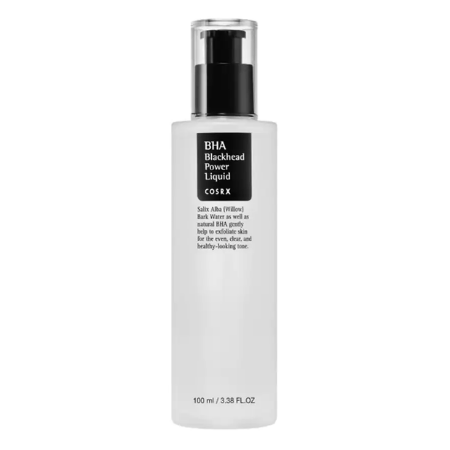 This K-beauty pick contains betaine salicylate (a combination of moisturising agent betaine and salicylic acid) that gently yet deeply exfoliates the skin to get rid of blackheads and other impurities without stripping your skin of its natural moisture. It also contains vitamin B5 which helps the skin's repair process against scars and other damages.
You'll definitely love how it can double up as your toner or as an essence.
Get it at Watsons for SGD31.90 per 100ML.


4. Suisai Beauty Clear Powder Wash N Trial
This powder-to-foam product contains enzymes that deeply cleanse the skin to specifically get rid of blackheads, skin scales and bumps, and even out rough skin texture. It also helps boost the skin's radiance with continued use.
You'll definitely love how easy it is to bring this product around no matter where you go with its mini capsule design. It's easy on the budget too!
Get it at Watsons for SGD27 for a pack of 32.
5. Dermalogica Clear Start Fizz Mask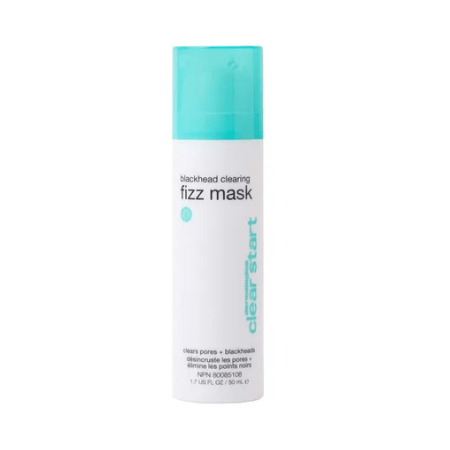 Prevent your blackheads from growing into painful breakouts with this skincare mask. It contains sulfur and kaolin clay that pulls out dirt, excess oil, and other gunk from your skin, revealing glowing skin underneath.
You'll definitely love the slightly tickling feel of the fizz on your skin when you put this mask on. It certainly adds a level of fun to your skincare routine that will surely have you looking forward to your next sesh.
Get it at Sephora for SGD39 per 50ML.


6. Philosophy Purity Made Simple Pore Extractor Exfoliating Clay Mask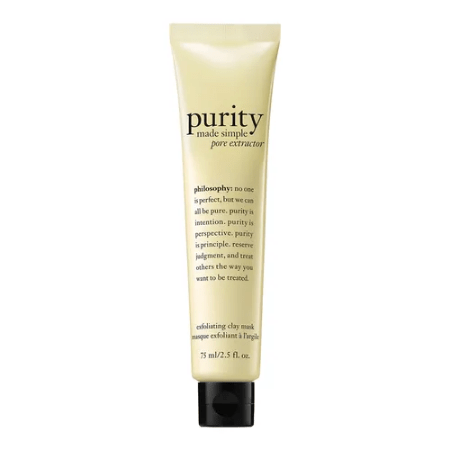 This creamy mask detoxifies your skin to get rid of blackheads and other hard-to-remove impurities using white clay, salicylic acid, and other natural exfoliants. It also keeps your skin feeling smooth and soft after use.
You'll definitely love the slight warming effect it has upon contact with the skin. The sensation mimics the feel of a steaming facial which elevates your skincare regimen in the comfort of your home.
Get it at Sephora for SGD55 per 75ML.
7. MKUP Pores Care Peeling Mousse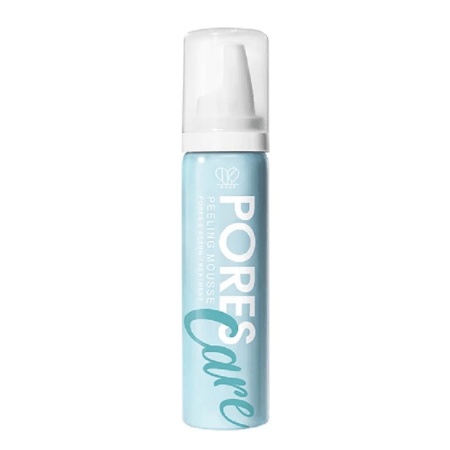 This gentle peeling product helps shed off layers of dirt and excess oil on the skin's surface to make way for more radiant-looking skin. It contains witch hazel extract which helps tighten pores while brown seaweed, ginseng extract, and masterwort leaf soothe and moisturise the skin.
You'll definitely love how you can also use this product on your elbows, knees, and other parts of the body for smoother and healthier-looking skin all over.
Get it at Watsons for SGD20.31 per 80ML.


8. Rosette Gommage Moist Peeling Gel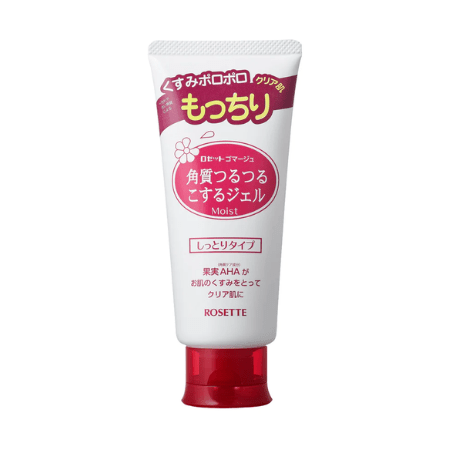 This blackhead remover uses three kinds of fruit acids (lactic acid, citric acid, and malic acid) to restore your skin back to health. The gel consistency is made to lift off dead skin cells and capture other impurities without leaving a tacky feeling after washing it off.
You'll definitely love the refreshing soft floral scent of this product which complements the slight warming effect it has on the skin.
Get it at Watsons for SGD9.90 per 120G.
9. Mario Badescu Enzyme Cleansing Gel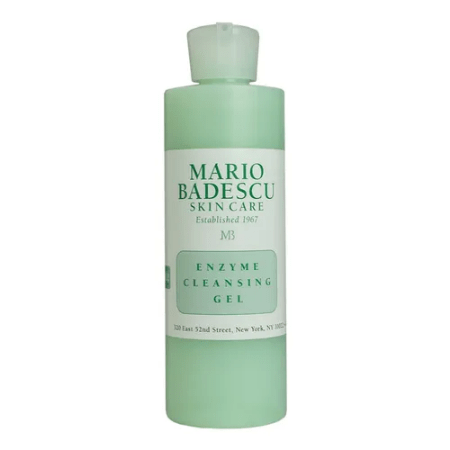 Papaya and grapefruit extracts take the lead in this product's ingredients list. Both are known for their exfoliating and brightening properties, removing dirt and oil buildup that causes blackheads and other skin issues.
You'll definitely love its smooth gel formula that feels soft and gentle even on the most sensitive skin types. It easily washes off with no slick residue too.
Get it at Sephora for SGD38 per 472ML.


10. Uriage Hyseac 3-Regul Global Skincare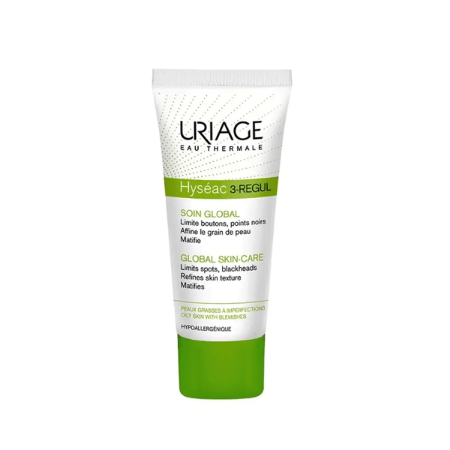 This product uses a mix of the high-performance complex of active ingredients (AHA and BHA complex, piroctone olamine, pore-refinyl) and Uriage Thermal Water to keep all your skin stressors at bay. Meanwhile, liquorice extract keeps the skin matte by dealing with excess sebum.
You'll definitely love how various types of salicylic acid in the formula also help with spot treatment and scarring, which means bye-bye dull and damaged skin with continued use.
Get it at Watsons for SGD39.90 per 40ML.
Comments, questions or feedback? Email us at [email protected].