This article was first published on 7 April 2022.
Having oily skin is perfectly normal. However, excessive oil can lead to breakouts that can contribute to scarring and dull-looking skin. That's on top of looking shiny and feeling greasy that's extra uncomfortable under the sunny Singapore weather. The solution? Facial toners.
Having facial toners on your routine can help with oil control along with many other targetted skincare benefits. Many toners also help clean and refresh your skin after cleansing without stripping your skin of moisture.
Facial toners then versus now
Facial toners have been around since the
16th and 17th centuries
and were typically made from plant-based oils. Women used them to help
rebalance the skin's pH levels
after face washing using alkaline soap. Alkaline is known for having a pH level of or above 7, which can be pretty irritating or harmful to the skin at excessive rates.
Eventually, as cleansing products evolved, so did facial toners. One of the most popular toning products up until the late 2000s were astringents, which were used for extra cleansing post-washing. However, many astringents contain high levels of alcohol. Because of this, some astringents tend to be more irritating for those with sensitive and acne-prone skin and are not advisable for those with dry skin.
At present, most facial toners are still meant to balance the skin's pH levels, similar to their use historically. However, many facial toners now have different variants meant to address certain skin issues.
How to use facial toners

Using facial toners is pretty straightforward. Just soak a cotton pad or cotton round, gently wipe it across your face, neck, and chest. An alternative can be to put a few drops of the product on your palms and gently press it onto your skin. Let it dry and absorb into the skin before going about the rest of your routine.
Have a newfound appreciation for facial toners? Ahead, 13 facial toners for oily skin that will leave you looking fresh and matte in Singapore.
1. Laneige Water Bank Hyaluronic Essence Toner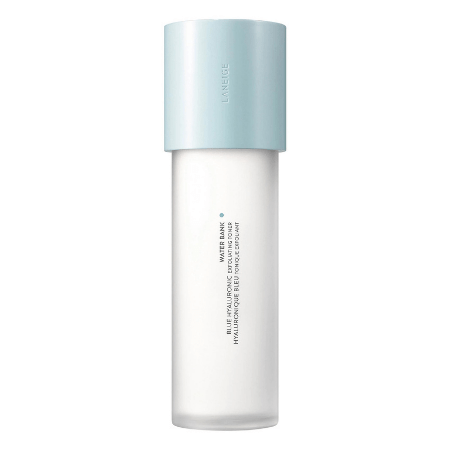 This refreshing toner is packed with PHA Soy-Yeast Complex™ that helps quickly hydrate and soothe skin that's often bombarded with harsh, irritating elements. The 'oil-water balance' formula also ensures that the skin is getting enough moisture to last the day without leaving the skin feeling greasy.
Love it even more for its flake-fighting effect. No more scaly, dry-looking patches with this in your beauty routine. Did we mention the packaging looks cute and minimalistic too?
Get in at Sephora for SGD48 per 160ML.
2. Caudalie Vinopure Clear Skin Purifying Toner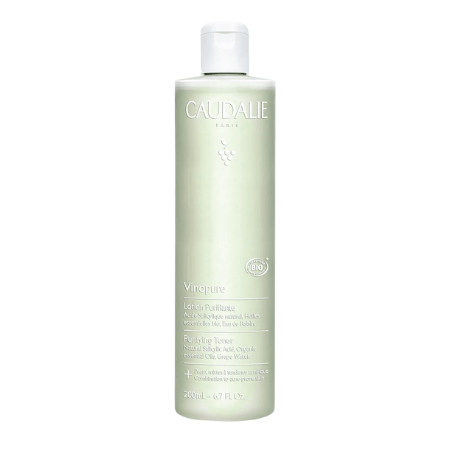 This Caudalie pick deeply cleanses the skin — making sure that dirt, oil, and other impurities polluting the pores are completely removed — without stripping it of moisture by using natural salicylic acid. It's also infused with grape water and rosewater that help soothe any signs of irritation or inflammation.
Love it even more for its fragrance-free, purifying, and clarifying formula that's carefully crafted to care for even the most sensitive skin types.
Get it at Sephora for SGD35 per 200ML.
3. Dr. Jart+ Ctrl-A Teatreement™ Toner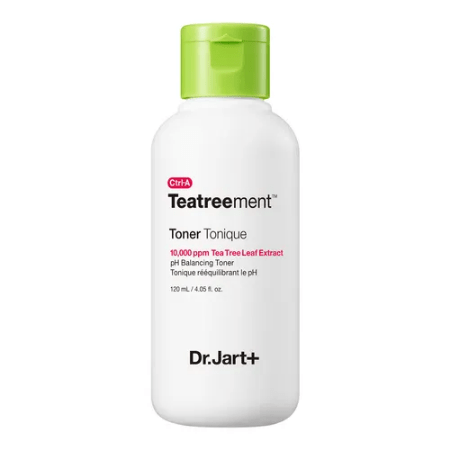 This facial toner is formulated with tea tree that's known for its oil-control and antibacterial properties. It also contains niacinamide which helps improve the skin's keratin and collagen production for a healthier-looking appearance. Centella asiatica, which also has soothing and skin-repair benefits, completes this concoction.
Love it even more for its balancing properties that strengthen the skin barrier, leaving it looking glowy and sans the shine throughout the day.
Get it at Sephora for SGD26 per 120ML.
4. DrGL Toner Sensitive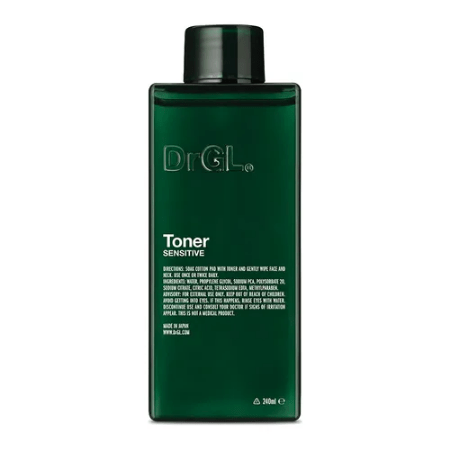 DrGL's Toner Sensitive is packed with multivitamins that help fight free radicals that cause skin cell damage. This product is also rich in amino acids that help increase collagen production for faster skin repair, leaving the skin looking radiant from within.
Love it even more for its skin-firming and elasticity-enhancing effects that reduce the signs of premature ageing.
Get it at Sephora for SGD118 per 240ML.
5. Fresh Rose Deep Hydration Toner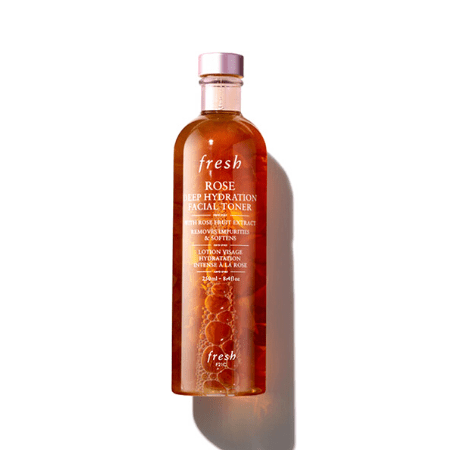 This Fresh bestseller uses rose fruit extract, soothing rosewater, and nourishing rose oil to keep skin feeling refreshed and moisturised throughout the day. It also helps protect your skin barrier and helps it absorb products better.
Love it even more for its real floating rose petals that deliver extra luxury to your skincare routine.
Get it at Watsons for SGD55.20 per 250ML.
6. CosRX Hydrium Watery Toner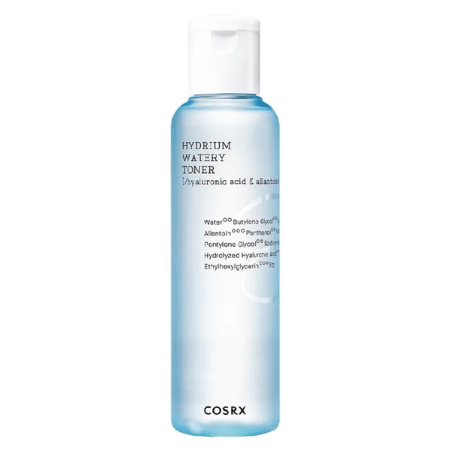 Get glowy-looking skin with this vitamin B5-rich toner in your beauty routine. The combination of B5 and Hydrium Synergy-8 Complex (which contains six types of hyaluronic acid) helps retain skin moisture, regenerate the skin, and deal with inflammation.
Love it even more for its gentle, fragrance-free, and lightweight formula that instantly boosts the skin's appearance —a dewy but not shiny look that lasts all day.
Get it at Watsons for SGD24.90 per 150ML.
7. Naruko Narcissus Nectar Vital Toner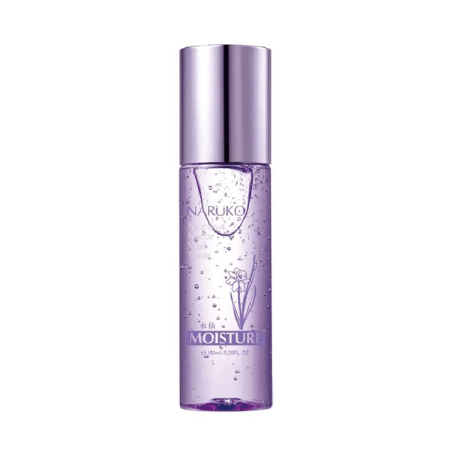 This toner transforms from a condensed texture to a water-like essence as soon as it touches your skin. This leaves your skin with a soft veil that allows for better product absorption while providing protection against impurities and harmful elements.
Love it even more for its anti-ageing properties that help deal with fine lines and wrinkles with continued use.
Get it at Watsons for SGD19.90 per 150ML.
8. AHC Premium Ex Hydra B5 Toner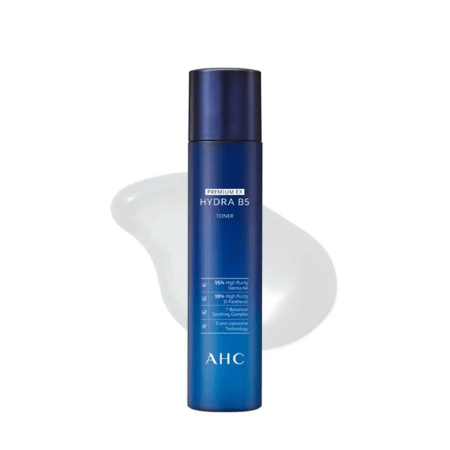 D-Panthenol (Vitamin B5) is the key ingredient of this hydrating and skin-repairing toner. It helps strengthen the skin's ability to retain moisture as well as calms the skin from any irritation.
Love it even more for its hypoallergenic formula.
Get it at Watsons for SGD38.90 for 140ML.
9. Bio Essence Bio-Renew Nourishing Toner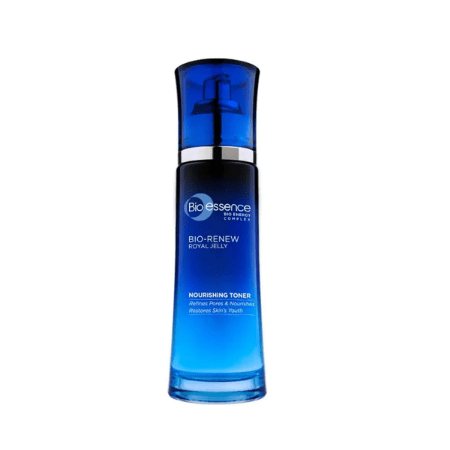 This toner combines the power of Bio Energy Complex™ and royal jelly to clear and purify the skin of impurities while keeping the skin soft and supple. This formula also helps enhance the skin's appearance and health from the inside out through the help of amino acids, vitamins, and collagen.
Love it even more for its 360-degree revitalisation technology that helps enhance your skin's ability to absorb products and have them deeply penetrate into the skin for optimum results.
Get it at Watsons for SGD13.23 per 100ML.
10. SU:M37° Secret Balancing Toner
This unique gel-type toner uses SU:M37°'s product DNA - Cytosis technology to balance the skin's pH levels, retain moisture better, improve skin texture and elasticity, and help enhance the skin's overall condition.
Love it even more for its added ability to help deal with skin's redness, extra sensitivity, and oiliness with its gentle but rich formula. The bottle looks extra bougie too, don't you think?
Get it at Watsons for SGD60.80 per 150ML.
11. Charlotte Tilbury Glow Toner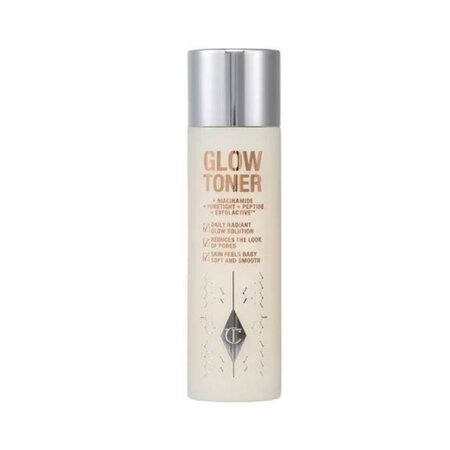 This acid-free toner aids the skin in gently exfoliating, revealing a glowier, healthier-looking appearance. It contains shea butter to help with better product absorption and to keep your skin soft and plump, red clover flower to minimise the appearance of pores, and niacinamide which keeps the skin balanced and hydrated.
Get it at Sephora for SGD87 per 150ML here.
12. Indie Lee CoQ-10 Toner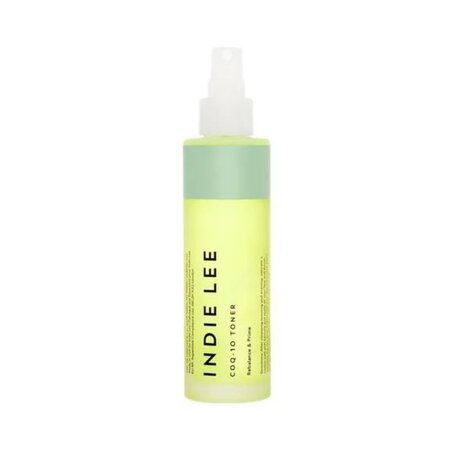 Combining the power of CoQ-10, aloe vera, and cucumber, this toner is filled with antioxidants that help protect the skin from day-to-day environmental aggressors. It also feeds the skin with hydration, leaving it looking fresh and plump the entire day.
Get it at Sephora for SGD62 per 125ML here.
13. Kopari Coconut Rose Toner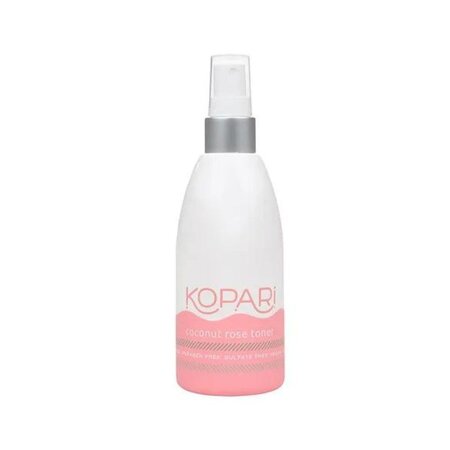 Dealing with dryness and redness? Spritz this toner on and watch it deal with these two conditions with ease. This also has anti-inflammation and anti-bacterial properties which help prevent potential breakouts and blemishes. On top of being a toner, it can also be used as a makeup primer, setting mist, and overall face mist.
Get it at Sephora for SGD43 per 150ML here.
Comments, questions or feedback? Email us at [email protected].