Bar soaps are one of our first introductions to skincare. But most bar soaps we grew up with were formulated more for bacteria-killing than skin-caring. Thankfully, many of these chunky bath blocks have evolved to compete with our cleansers and body washes that are highlighted for their skin-caring benefits.

Bar soap beauty benefits
Aside from delivering a squeaky clean feel, most bar soaps in the market today have started including skin-caring benefits like gentle exfoliation, brightening, and moisturising. The use of
harmful chemicals and preservatives
like diethanolamine and formaldehyde has also been stopped.
Now you might be thinking: which bar soaps should you reach for when you refill your skincare stock soon? Leave room for these 13 skincare bar soaps available in Singapore the next time you add to cart.


1. Herbivore Botanicals Bamboo Charcoal Deep Cleanse Detoxifying Soap Bar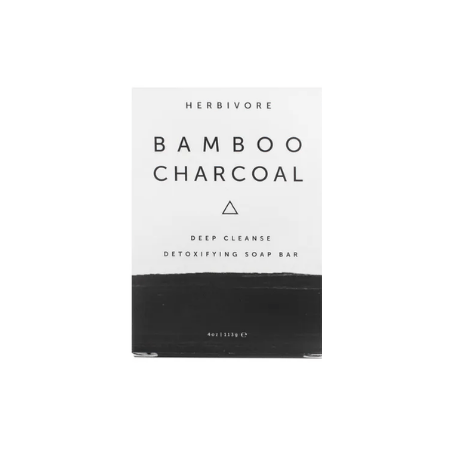 This bar soap contains activated bamboo charcoal that helps deep cleansing and detoxifying the skin. It's also made from the finest all-natural, organic, and plant-based ingredients just like all of the products from Herbivore.
Perfect for those with oily, combination, and blemish-prone skin. It's also infused with oils like tea tree, lavender, bergamot, and more for an aromatherapeutic lather.
Get it at Sephora for SGD19 per 113g.
2. Foamie Face Bar Rose Oil and Vitamin B3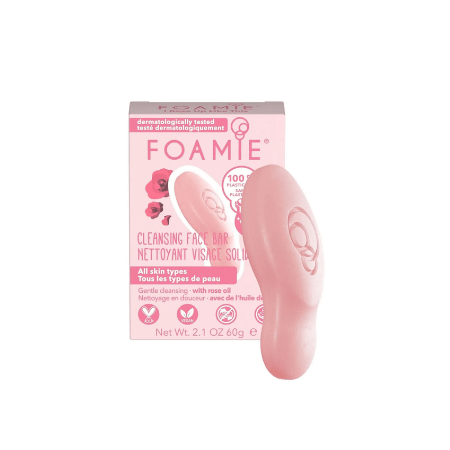 This pick combines rose oil and vitamin B3 to gently nourish the skin and keep it clean yet not stripped of moisture. It also has shea butter and jojoba that help improve the skin's texture and luminosity for an overall glow.
Perfect for all skin types, especially those dealing with dull and dry skin. The shape is also a key feature, making it easy to hold in the bath and fit your body's natural curves.
Get it at Lookfantastic for SGD7.50 per 68g.
3. Revolution Skincare Charcoal Cleansing Bar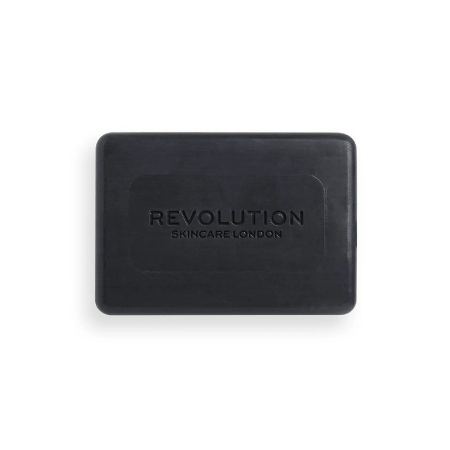 Draw out your skin's impurities with this bar soap from Revolution Skincare. This vegan and cruelty-free beauty product help unclog pores, clarify skin, and get rid of excess sebum and blemish-causing bacteria.
Perfect for blemish-prone skin that needs some clearing and caring. It also contains glycerin and shea butter that help condition and soften the skin.
Get it at Lookfantastic for SGD11.50 per 100g.
4. Radiant Glow Botanical Brightening Cleansing Bar
This soap has wheat bran which gives it its exfoliating power and tea tree peppermint oils for a soothing overall feel. This combination, paired with willow bark extract, helps target uneven skin tone and dark spots, revealing a brighter, more radiant complexion.
Perfect for beauty enthusiasts who love a nice luxurious cleansing session after a long day of wearing makeup. Goat milk gives it a smooth but powerful lather that's strong enough to remove makeup residue.
Grab a bar via Lookfantastic for SGD12.50 per 120g.
5. Dr. Bronner's Lavender Castille Bar Soap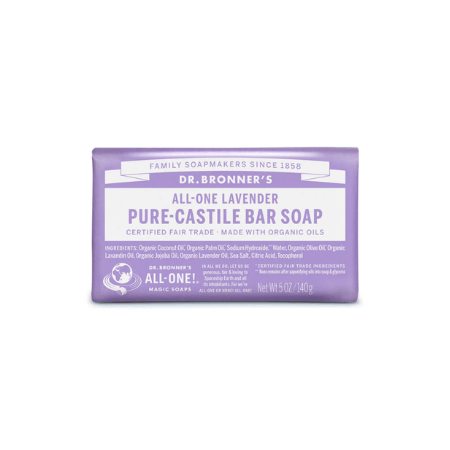 This bar soap combines organic coconut, palm, olive, and jojoba oils for the ultimate moisturising and skin-repairing results. Its rich lather gives the skin a smooth, silky feel during and post-cleansing.
Perfect for those who love their skincare to have a touch of aromatherapy. The lavender helps relax your senses and leave the skin smelling luscious all day.
Buy it now at Watsons for SGD7.82 per 140g.
6. Dove Beauty Cream Soap Bar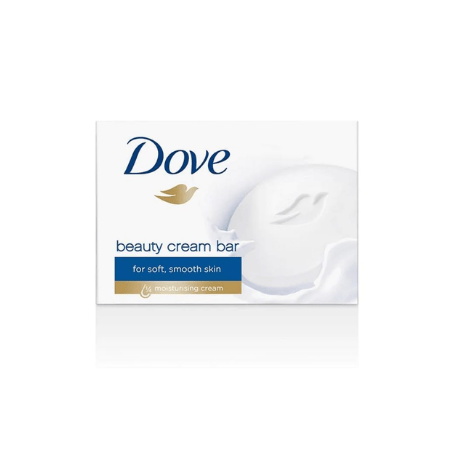 This pick is made from ¼ moisturising milk which is rich in lactic acid that helps rid the skin of acne-causing bacteria while keeping it soft and supple.
Perfect for those who love a fresh-from-the-shower smell without dealing with overwhelming fragrances. It's also a real steal for its affordability.
Get a 100g pack of three at Watsons and Guardian for SGD3.95.
7. Cetaphil Gentle Cleansing Bar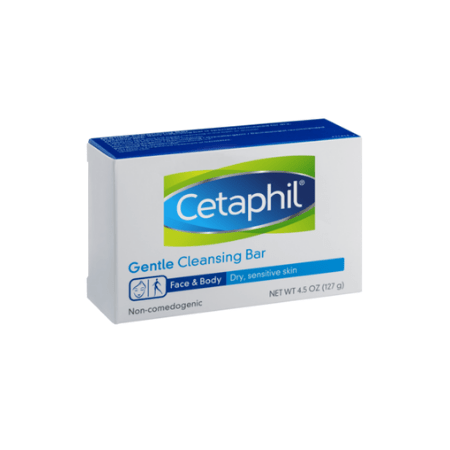 If you love the liquid version of Cetaphil's champion product, then you might want to check out the bar version too. This gentle and balancing product helps retain your skin's pH levels to ensure that your skin is protected against external irritants and stressors.
Perfect for those with sensitive skin and are fans of this product's liquid variant. This alternative makes it easier to carry around for travel.
Buy it at Watsons for SGD11.55 per 127g.
8. Lux Soft Touch Bar Soap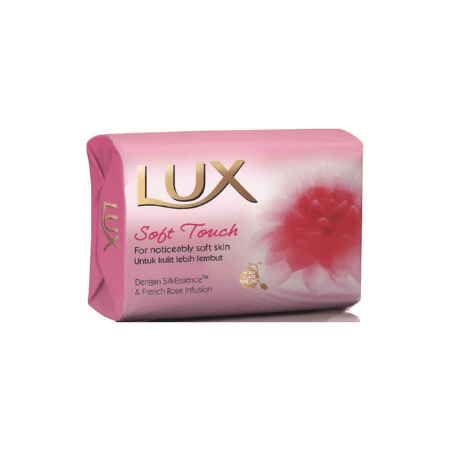 This product is infused with floral fusion oil and French roses that give it its alluring fragrance and skin-pampering feel. It also has prunus amygdalus dulcis oil known for its strong moisturising properties.
Perfect for those who love a sensorial experience during every bath session. The addition of jasmine flower extract also gives this product an aromatherapeutic touch.
Get it at Guardian and Giant for SGD2 per 80g.
9. Aprilskin Signature Soap Black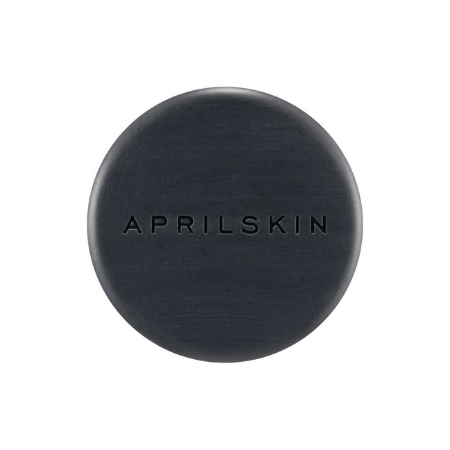 This bar soap contains charcoal powder that has strong pore-cleansing properties. This helps 'bind toxins' and helps remove them from your skin to reveal a better-looking complexion.
Perfect for people who are always on the go and have to battle dust, dirt, and grime during their daily grind. This product is formulated to help deep cleanse your skin without drying it.
Get it from Guardian and Aprilskin for SGD20 per 100g.
10. Lush 13 Soap Unlucky For Dirt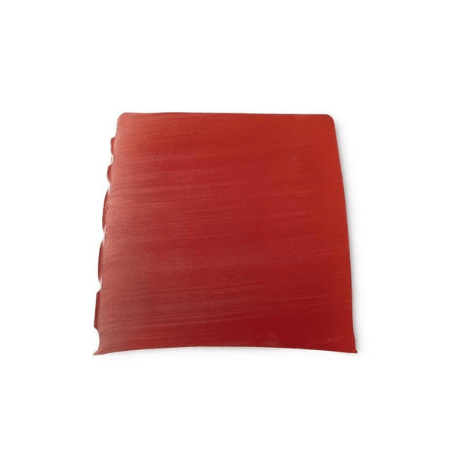 This delectable bar soap from Lush combines oregano, rose petals, manuka honey, coconut oil, and more to create a skin-softening concoction packed with anti-bacterial properties.
Perfect for fans of beauty products with all-natural ingredients that deliver skin care, skin protection, and luscious fragrance in one.
Buy it from Lush for SGD18 per 100g.


11. Ahava Purifying Mud Soap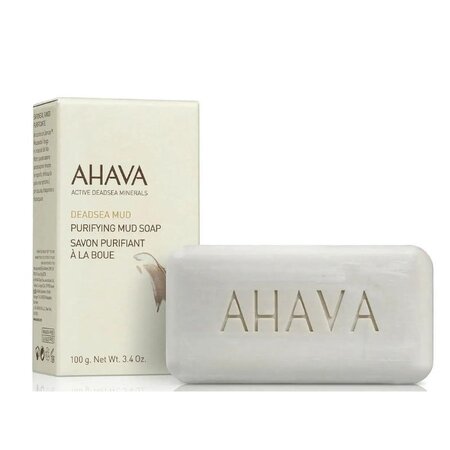 This bar soap uses active deadsea minerals to gently but effectively exfoliate the skin, revealing a smoother and healthier-looking appearance.
Perfect for those dealing with dull skin and those aiming to even out one's skin tone and skin texture.
Get it at Lookfantastic for SGD19.50 per 100G.

12. Weleda Calendula Soap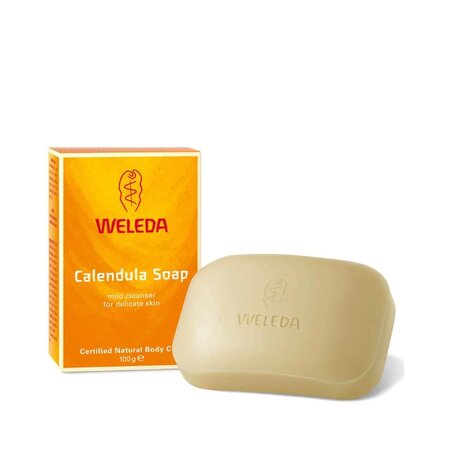 This bar soap uses a vegetable-based formula to soothe, smoothen, and nourish the skin with its natural repair and replenishment properties. It also helps balance the skin's pH.
Perfect for those with sensitive skin who aim to bring back their skin's natural radiance and glow.
Get it at Lookfantastic for SGD10.50 per 100G.
13. Nesti Dante Dolce Vivere Sardinia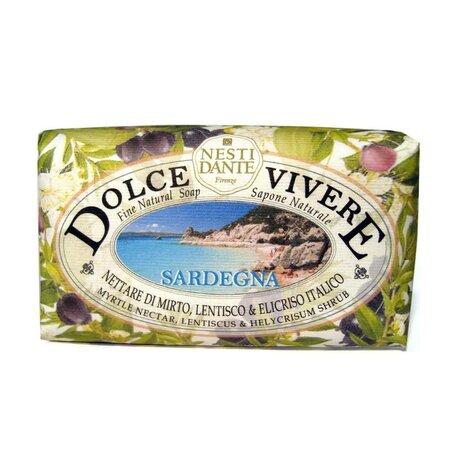 Infused with myrtle nectar, lentiscus, and helycrisum shrub, this bar soap reinvigorates the skin and senses with its nourishing formula and delectable scent. It also cleanses and purifies the skin without over-drying.
Perfect for those looking to add more luxury to their bath time without breaking the bank.
Get it at Lookfantastic for SGD9.50 per 250G.

While we're not telling you to chuck off your cleansers and body washes for bar soaps, it's good to have these solid beauty blocks as alternatives. After all, the more options, the better right?
Next, check out these body oils that'll give you smooth and silky skin minus the grease.
Comments, questions or feedback? Email us at [email protected].