This article was first published on 10 February 2022.
Did you know that sebum is another factor that highly affects our skin's pH level? Too much or too little sebum causes pH imbalance, resulting in reduced defence against free radicals and harmful microbes, which can lead to skin irritation. This is why oily skin has a tendency to become more sensitive to impurities. Dealing with it wrongly to suppress excess sebum production can also lead to similar results. Enter balancing skincare products such as cleansers.
The purpose of these products is to re-balance the skin's pH level, which can help control excess sebum without leaving the skin parched. On top of these, different balancing cleansers also have added skin-caring benefits. Cool, right? Waste no time in switching to a great balancing cleanser with these 12 picks you can buy in Singapore.


1. Alpha-H Balancing Cleanser
This three-in-one gel-type cleanser works as a powerful eye makeup remover, face wash, and toner. It's rich in vitamin E, which restores and repairs the skin from the inside. It also has aloe vera which helps soothe even the most sensitive skin types. Get it
here
.
2. Origins Checks and Balances™ Frothy Face Wash
This Origins cleanser is infused with the powerful combination of broad leaf kelp extract that helps deal with excess oil production and wheat protein that balances and protects potential dry patches. The added combination of bergamot, spearmint, and lavender also adds to the soothing scent and feel of this cleanser.
Add it to cart
now.
3. Sunday Riley Ceramic Slip Cleanser
Say goodbye to pore-clogging dirt and impurities without worrying about drying out your skin with this Sunday Riley cleanser. The combination of French green clay and Moroccan rhassoul clay effectively deals with the skin's gunk while neroli and vitamin C soothes and brightens the skin in the process.
Grab a tube now
.
4. Tatcha The Deep Cleanse
Lather on the gentle creamy foam of this Tatcha cleanser and feel your skin refreshed. Infused with Ground Luffa Fruit fibres, this product deeply exfoliates the skin and helps with skin cell turnover without stripping it of hydration. Get it
here
.
5. fresh Soy Cleanser
Deal with heavy makeup and mascara easily with this powerful but gentle cleanser. The combination of amino acid-rich soy extract, cucumber extract, and rosewater soothes and tones the skin.
Add it to your routine
now.
6. Dr. Jart+ Dermaclear Micro pH Foam Facial Cleanser
Expect a squeaky clean feeling minus any dryness every time you use this cleanser. The hydrogen mineral water in its ingredient list helps the formula be effectively absorbed into the skin. This also helps combat signs of skin damage and ageing. Get it
here
.
7. First Aid Beauty Face Cleanser
Dirt, excess oil, makeup residue — no need to worry about all these clogging your pores with this cleanser in your arsenal. Its powerful antioxidant blend helps block free radicals, as well as calm the skin's redness, leaving the skin perfectly prepped for the next steps of your routine. Get it here.


8. Tata Harper Clarifying Cleanser
Formulated with natural salicylic acid, this cleanser helps target blemish-causing impurities. It also has prickly pear flower enzymes, wildcrafter juniper fruit, and chlorella that leaves the skin nourished and free from redness and irritation.
Add it to cart
now.
9. Laneige Cream Skin Milk Oil Cleanser
This no-sting cleanser helps melt both makeup and dead skin cells away, keeping your skin clean, smooth, and free from any potential irritants. It has amino acid-rich white tea leaf water that helps strengthen the skin's moisture barrier for a healthy, hydrated look. Get it
here
.
10. Neutrogena Skin Balancing Gel Cleanser
​​ This pick from Neutrogena, which uses polyhydroxy acid or PHA, helps gently exfoliate your skin while drawing in moisture to reveal a healthy-looking glow. PHA molecules are also larger so they do not penetrate the skin as deeply, making products that contain it less irritating especially for those who are sensitive to acids.
Add it to cart
now.
11. Hada Labo Hydrating Face Wash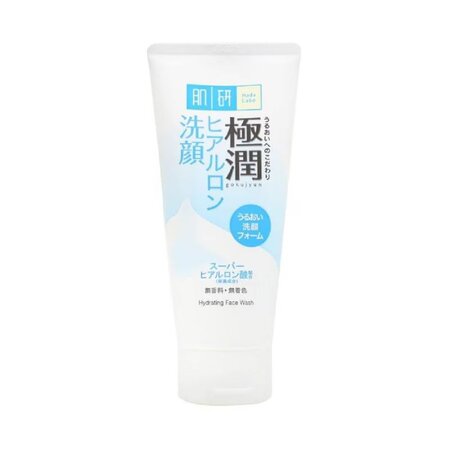 This hydrating face wash helps maintain the skin's pH balance to keep the skin barrier strong and healthy. It's also formulated with hyaluronic acid to pump the skin with moisture, giving it a smoother and more radiant appearance. Get it here.
12. Himalaya Moisturizing Aloe Vera Face Wash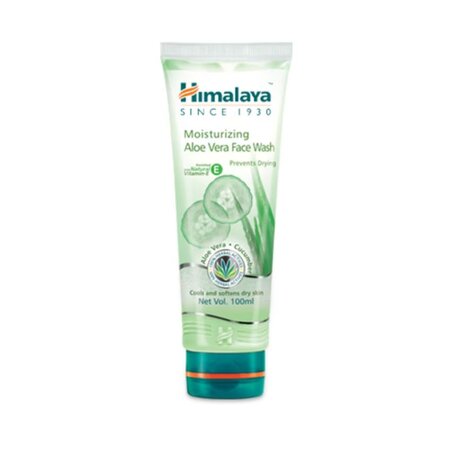 This cleanser's star ingredient is aloe vera, known for its soothing and hydrating properties. But aside from these, this ingredient also helps rebalance the skin's pH levels by counteracting skin acidity in a healthy manner. Get it here.
Next, say no more to grease and dry patches with these moisturisers.
Comments, questions or feedback? Email us at [email protected].