Did you know that oiliness, dryness, and dandruff are signs of an imbalanced scalp? Just like your facial skin, your scalp can experience imbalances too. So it only makes sense that you'll need to use skincare-like solutions like scalp treatments to whip your scalp back into shape.
Salon-exclusive haircare brand Schwarzkopf Professional may help with its customisable scalp treatment regimen, Scalp Clinix Biotic Service.
What is the Scalp Clinix Biotic Service?
The Schwarzkopf Professional Scalp Clinix Biotic Service is a customisable scalp and hair treatment regimen that offers a holistic solution to scalp woes. It's composed of an in-salon service that will address your main scalp issue and an at-home maintenance regimen to prolong the effects of the salon treatment.
The salon service involves three steps using three products, each powered by Microbiome Active Technology and designed to rebalance your scalp microbiome. The result: hair that feels healthy and looks effortlessly beautiful.
What to expect during the Scalp Clinix Biotic Service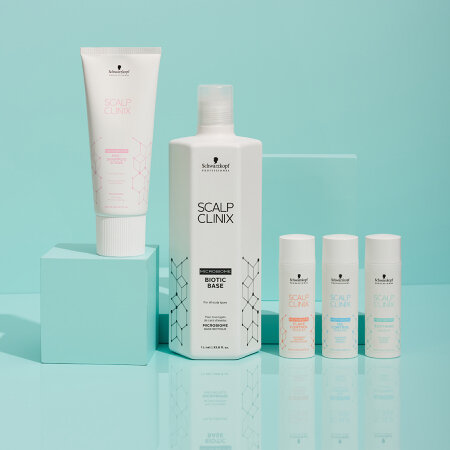 Prep. The scalp treatment starts with pre-shampoo scrub to lift and remove dead skin cells and buildup on the scalp surface. It leaves an enjoyable cooling sensation and prepares the scalp for deep cleansing.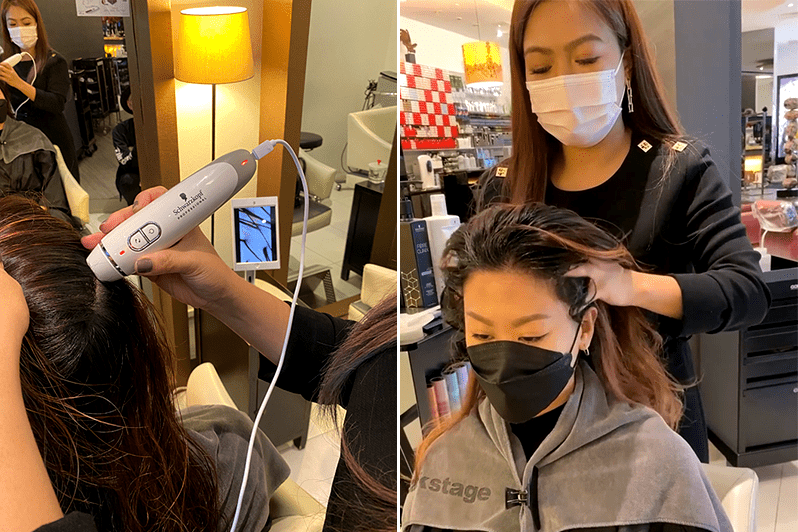 Cleanse. The hairdresser will then take the Fibre Clinix Tribond Shampoo with Triple Bonding and C21 Technology to further cleanse your scalp and hair in preparation for the scalp treatment.
Treatment. The last step involves applying the Scalp Clinix Biotic Base that's responsible for rebalancing the scalp microbiome. Your hairdresser can customise this step by using a Scalp Clinix Soothing Booster; there are three types of this: Soothing (for dry and sensitive scalps), Oil Control (for oily scalps), and Flake Control (for dandruff). The activator applies some heat to help tighten the collagen fibres in the scalp and improves scalp health.
The #TBLBureau members Roanna, Janice and Chloe tried the Scalp Clinix Biotic Service at Schwarzkopf Professionals' partner salons. Here's how it went.
Where to get the Scalp Clinix Biotic Service
The Scalp Clinix Biotic Service starts at SGD80. Want to try it yourself? Head over to the Schwarzkopf Professionals' partner salons in Singapore below.
Backstage Hair Salon Singapore
Founded by Judy Koh, one of Singapore's recognised hair experts with 30 years of experience, Backstage Hair Salon specialises in providing expert personalised hair services including haircuts, wash and blow styling, chemical treatments (perming, straightening and colouring), and hair and scalp treatments.

Winsland House, 3 Killiney Road, Singapore 239519
Kiu Hair Gallery is the brainchild of Kason Kiu, a hairstylist with over 20 years of experience in the hair industry. The salon offers bespoke cutting and colouring services in addition to scalp and hair treatments.

ESR BizPark @ Changi (South Tower), 4 Changi Business Park Avenue 1 #B1-12, Singapore 486016
Comments, questions or feedback? Email us at [email protected].