Ever wondered how K-pop idols and Korean actors keep their manes styled to perfection? We're sure you've noticed Squid Games' Jung Ho-yeon's effortless bob and IVE's Jang Wonyoung's signature wavy locks. While they do have hairstylists to help them look pristine on stage and in front of the camera, you can actually achieve the same hairstyles you see on Korean celebrities with the help of the right haircare products including the Rejoice Jeju Rose Shampoo, which keeps your locks soft, smooth, and tangle-free.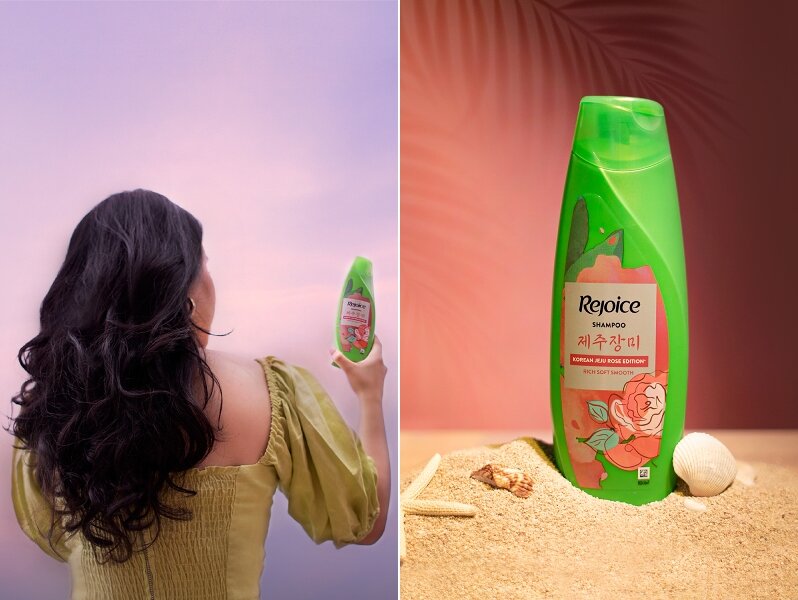 The Rejoice Jeju Rose Shampoo is formulated with a deeply nourishing and tangle-proof formula that allows you to easily style and maintain any hairdo in the comfort of your home.
Ready to step up your hair game? Discover how you can achieve the gleaming locks (and confidence) of a K-celeb, on and off the stage, with the help of Rejoice through our in-depth guide below.
For an everyday hairstyle: the sweet hairband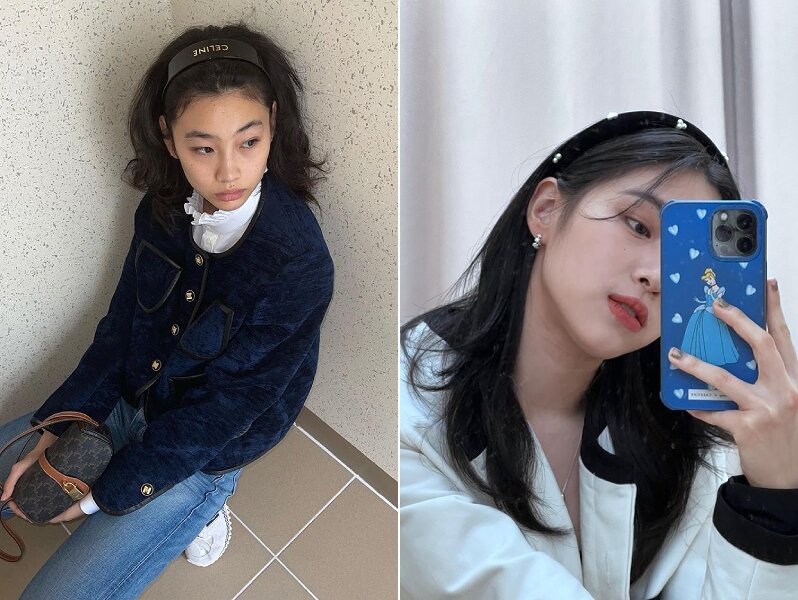 Looking for an easy-to-manage Korean hairstyle inspired by your favourite celebrities? Keep your tresses loose and pop on a sweet hairband to keep them out of your face like Squid Games actress Jung Ho-yeon and ITZY's Ryujin.
How to get the look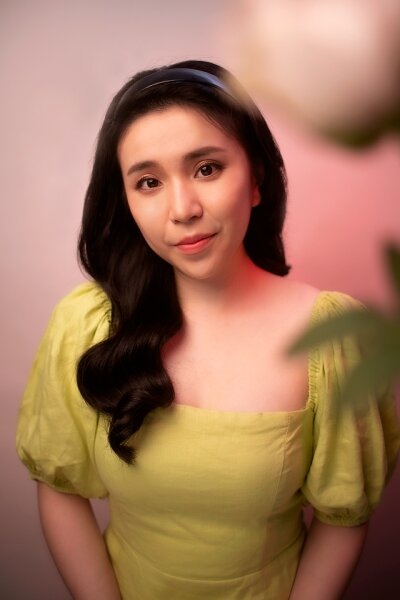 To achieve this effortless hairstyle, you just need to keep your hair loosely combed and tousled. You'll need to find the right balance though — it's very easy to fall into Frizz Zone if you're not careful. To solve this, use haircare products that keep your hair smooth and tangle-free throughout the day. The Rejoice Jeju Rose Shampoo deeply nourishes your hair layer by layer to keep it soft for up to 48 hours, so there's no need for additional hairstyling.
For a special occasion hairstyle: long luscious waves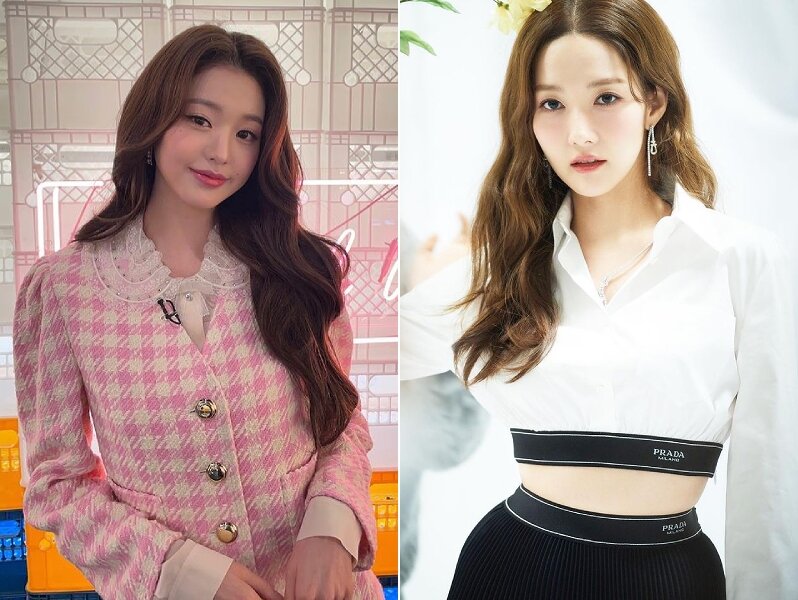 If you need a look for special occasions, try your hand at styling the classic long luscious waves Korean celebrities always wear to their performances and event appearances. In Korea, this hairstyle can be semi-permanently done in a process called Korean perm. However, you can definitely DIY it for special occasions.
How to get the look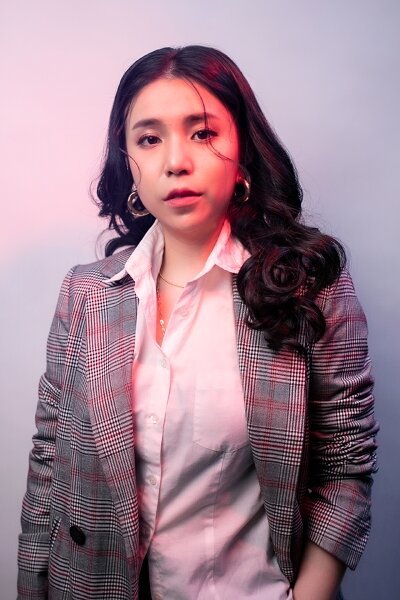 Wash your hair the night before with a detangling shampoo like the Rejoice Jeju Rose Shampoo to help create more defined waves. The Rejoice Jeju Rose Shampoo is formulated to keep your hair tangle-proof and smooth all day long.
Around two hours before your event, pick up your curling iron with a thick barrel. Section your hair and carefully curl the tresses away from your face. Once the curl is set, hold the curl in the palm of your hand to let it cool. You can also keep it in place with a hairpin to set it in the curl. Right before you're set to leave, lightly brush through your hair to loosen the curls. Set it with a setting spray to lock in the wavy texture.
Top hair tip: keep your hair smelling like roses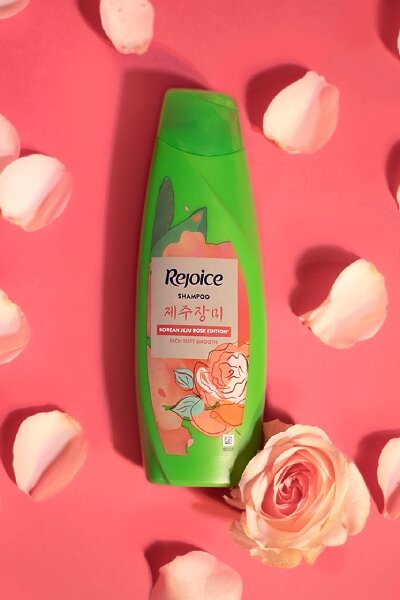 Inspired by Korea's Jeju Island, the Rejoice Shampoo Korean Jeju Rose Edition Rich Soft Smooth is infused with the refreshing and lasting scent of Jeju roses. It keeps your hair looking luscious and smelling good throughout the day, whether you're relaxing at home or running around town or even acing dance practice like your fave K-pop idols. With this shampoo, you can style your hair as much or as little as you want.
Share your celebrity-inspired hairstyle through the Rejoice TikTok dance challenge
@zem4134 Calling all the K-pop and K-beauty fans🌸 - Join me in this Rejoice TikTok Dance Challenge, and flaunt your smooth hair with lasting scent thanks to the all-new Rejoice Jeju Rose shampoo! Simply duet with me and post your dance video with hashtags #RejoiceKpopMOVE #RejoiceMalaysia, and 3 lucky winners will win a set of Galaxy Buds 2! Challenge ends on 20 June 2022! What are u waiting for? 🤩 t&cs: https://bit.ly/rejoicejeju @thebeaulife.co #kpopmalaysia #kbeautymalaysia ♬ What is Love? - TWICE
Ready to show off your new 'do? Rock your K-celeb approved hairstyle and show off your idol-worthy dance moves in the Rejoice Malaysia's first-ever TikTok dance challenge! Simply duet the video above, set your account to public, and upload your Tiktok dance video with the hashtags #RejoiceKpopMOVE and #RejoiceMalaysia. Winners will stand to win a pair of Samsung Galaxy Buds 2.
Have performance-ready locks with the Rejoice Shampoo Korean Jeju Rose Edition, which you can now find in stores in Malaysia through Guardian.
Comments, questions or feedback? Email us at [email protected].