Want your anti-hair fall shampoo and treatment to go beyond treating hair loss? Wouldn't it be great if it could also transform your haircare regimen into a zen experience when you shower? Korea's no.1 premium haircare brand RYO is ready to step up to the plate with a new addition to its bestselling Hair Loss Expert Care range. Meet the RYO Hair Loss Expert Care Perfume range.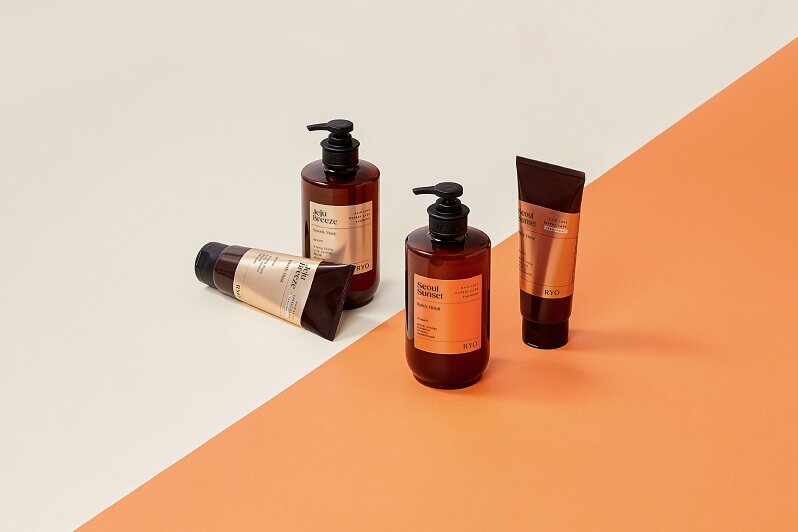 The anti-hairfall shampoo and treatment strengthen your scalp with the power of ginseng
Like other shampoos in the RYO Hair Loss Expert Care range, the Perfume shampoos and treatments are powered by the brand's patented Ginsen9EX™ technology that addresses nine types of scalp and hair concerns — including lack of elasticity, strength, moisture, shine, and smoothness — in order to strengthen your scalp and hair.
The shampoo and treatment use the rejuvenating and health-improving properties of Oriental medicinal herbs including whole Korean ginseng to restore balance to your scalp, reduce hair fall, and soothe dryness and irritation.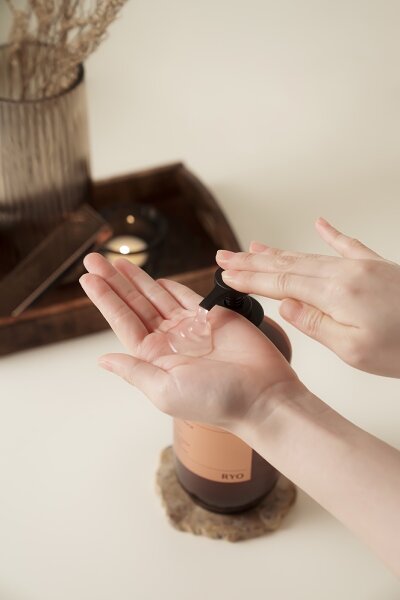 The anti-hair fall shampoo has a clear, gel-like formula that turns into a luxurious foam with a bit of water. Its lightweight consistency makes it easy for you to work it into your scalp and tresses, so you can evenly coat your whole head with its scalp-strengthening formulation. This makes it easy to rinse out too, leaving your scalp prepped and primed for applying the hair treatment.
Speaking of the treatment, it's more dense and thick to the touch. It promises to add more volume to thinning hair if you leave it to soak into your scalp and hair and let its Korea-patented volumising technology, Root Volumer™, do its magic.
Since it's free from harmful ingredients such as animal-derived ingredients, mineral oil, polyacrylamide, synthetic colours, imidazolidinyl urea, triethanolamine and silicone oil, it's gentle for everyday use and suitable for all scalp types.
They soothe your mind and senses with their sensorial scents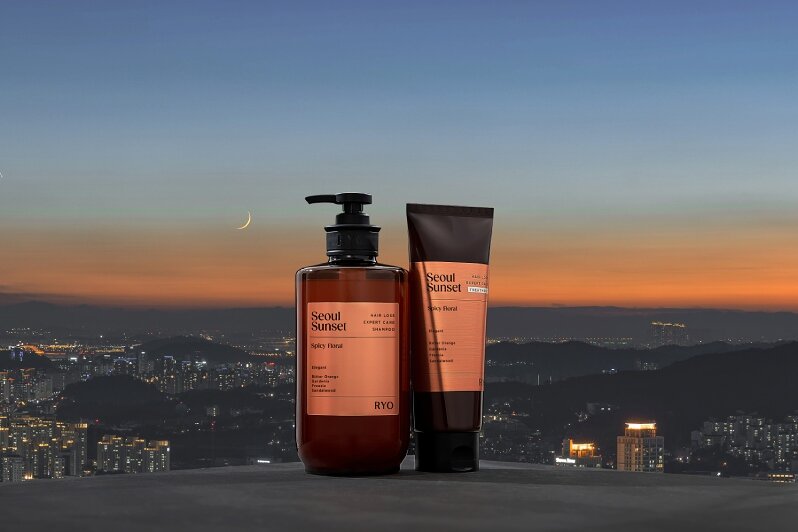 The RYO Hair Loss Expert Care Perfume range comes in two artisanal scents inspired by South Korean cities, Seoul Sunset and Jeju Breeze, that help you destress mentally as they work to reduce your hairfall. The calming aroma transforms your haircare regimen into a truly meditative experience — a welcome treat before or after a day hustling at work. These have been tested and proven to be highly effective in removing foul odour from the crown of your head without causing any irritation by Korea Standard Tests and dermatologists.
The Seoul Sunset, an ode to the capital city of South Korea, has spicy floral notes from flowers such as gardenia and freesia. These notes are brightened by hints of orange and anchored by the infusion of sandalwood.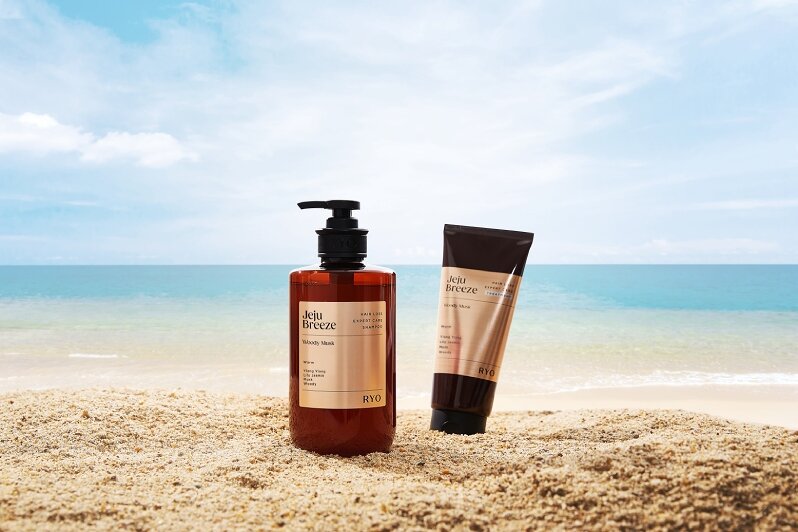 If you like scents that remind you of tropical holidays, you may gravitate more to Jeju Breeze. Inspired by the natural beauty of Jeju Island, the shampoo is infused with ylang-ylang, lily, and jasmine that give your hair a warm and woody aroma.
A treat for the scalp and your senses? You bet.
You can find RYO's new Hair Loss Expert Perfume range at the brand's online store, Guardian, LazMall, and Shopee Mall. The shampoo is priced at SGD24.90 per 585ML while the treatment is priced at SGD15.90 per 200ML.
Comments, questions or feedback? Email us at [email protected].