Do you feel that you're focusing too much on work that your personal life and mental health have been put to the side? Immersing into one aspect of your life too much can make you feel unfulfilled. So we need to remind ourselves to pull back and strive for balance in our physical, gut, and mental health. Here are some tips on how you can achieve balance, from your scalp health through treatments like the Schwarzkopf Professional Scalp Clinix to a healthy diet to your lifestyle.
Rebalance dry and flaky scalp with the right hair treatment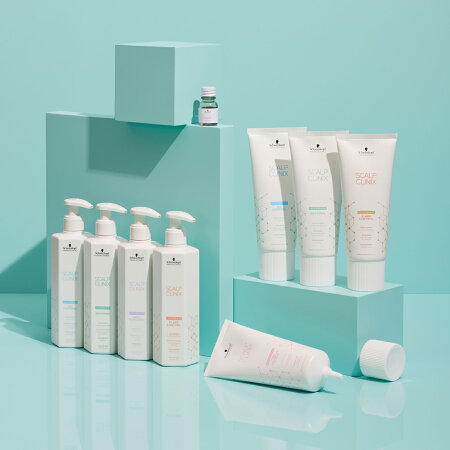 Scalp is skin and just like how our facial skin can experience breakouts, dryness, and redness, our scalps can also become imbalanced. Poor scalp health can lead to hair woes like dandruff, flakiness, excess sebum, and even hair loss. You'll need a scalp treatment regimen like the Schwarzkopf Professional Scalp Clinix to help treat these hair woes at the source and revive your mane.
The shampoo and treatment sets are formulated with Biotic Technology, a combination of microbiome active, Edelweiss extract and Japanese fermented ingredients. This blend of skincare-inspired ingredients helps balance out the amount of good and bad bacteria on the scalp. Once the scalp microbiome is back in its natural state, your scalp will feel soothed, calmed, and refreshed.
1. Scalp Clinix Soothing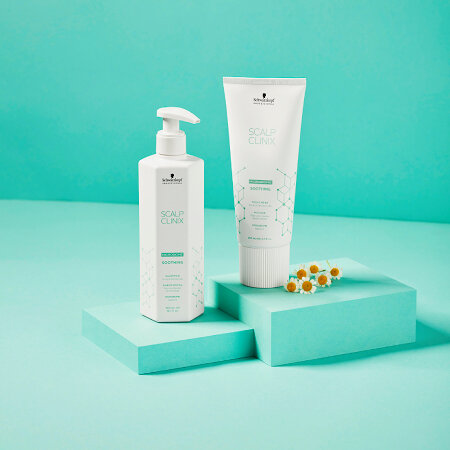 If your scalp feels irritated and itchy, you're in need of some soothing action. The Scalp Clinix Soothing shampoo and treatment contains allantoin, bisabolol, and panthenol to soothe your dry and delicate scalp and leave it feeling moisturised.
2. Scalp Clinix Oil Control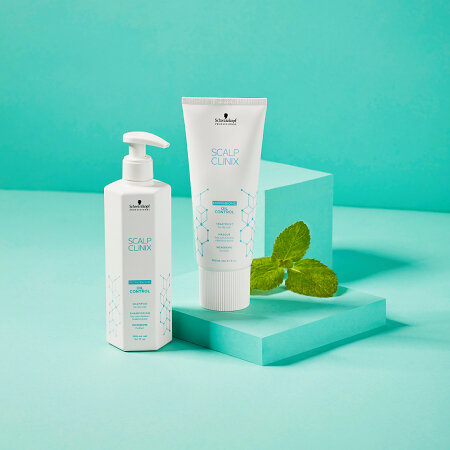 Does your hair tend to look greasy by the end of the day? Your scalp may be producing excess sebum that clogs the hair follicles. You can use the Scalp Clinix Oil Control shampoo and treatment to purify your scalp. Plus, it has a refreshing cooling effect that lasts long after your shower.
3. Scalp Clinix Flake Control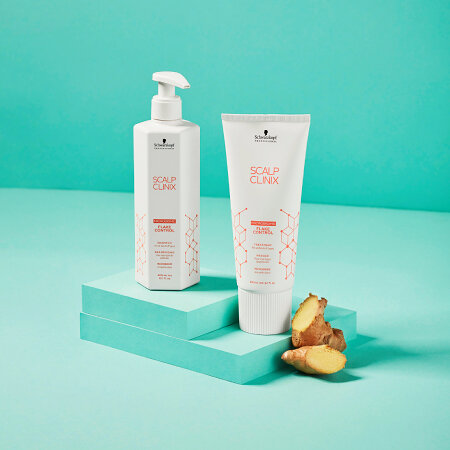 For folks who deal with dandruff, the Scalp Clinix Flake Control shampoo and treatment is infused with octopirox that gently removes and prevents flakes from appearing on your scalp. It also lends soothing properties to help with any itchiness that arises from a flaky scalp.
4. Scalp Clinix Anti-Hair Loss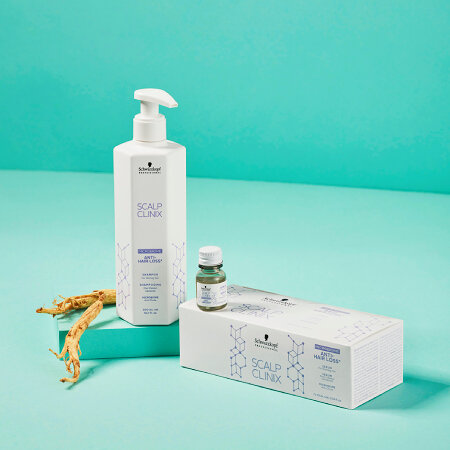 If you're dealing with a thinning mane, the Scalp Clinix Anti-Hair Loss regimen — which is composed of a shampoo and scalp serum — helps improve blood circulation in your scalp and strengthen your hair follicles to prevent further hair loss. You can expect to see results within six weeks*!
To enjoy the maximum benefits of these scalp-balancing formulas, get the Scalp Clinix Biotic In-Salon Service too. The service is a professional scalp exfoliation, cleansing, and treatment that can be customised according to your scalp needs. The Scalp Clinix range supplements the treatment and helps maintain its effects.
Rebalance your gut health with green morning shakes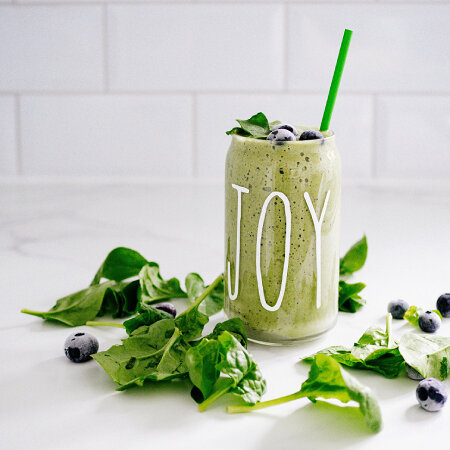 Your gut health can impact the rest of your body and, yes, it includes your scalp. So to keep your skin and body healthy, you'll need to aim for a balanced diet. One way you can add more greens to your meals is by making a green morning shake or smoothie. Just throw in some kale or spinach with frozen berries and bananas, and a splash of coconut water. These will help improve your digestion and keep you full until lunchtime.
Rebalance work and personal life with a productivity system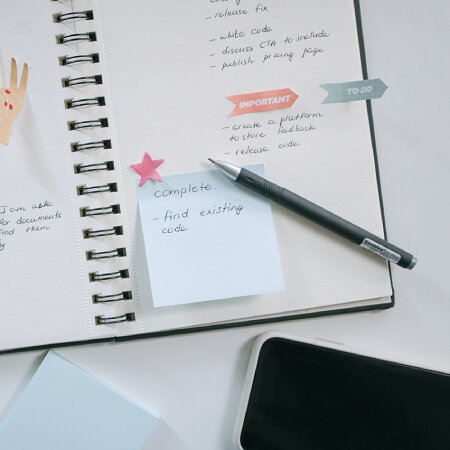 Find yourself feeling stressed and overwhelmed at work? Stress can lead to skin and scalp problems, so it's better to try managing it before it gets too much. Try incorporating a productivity system like Zen to Done to add structure to your tasks and workflow. One of its key aspects is focusing on three big tasks every day, which will be your top priority to accomplish as early in the day as possible. Repeat this system every day until it becomes a habit and see how your previously overwhelming to-do list is not so intimidating once broken down by priority.
Here's what TheBeauClub members have to say about Schwarzkopf Professional Scalp Clinix
*When the Anti-Hair Loss Shampoo & Serum are used together.

Discover the scalp-reviving products from Schwarzkopf Professional by following them on Instagram @schwarzkopfpro.mysg.
Comments, questions or feedback? Email us at [email protected].