There's always a reason to go all-out on indulging your loved ones with treats — whether it's Christmas, New Year or Chinese New Year. For some people, you may know exactly what to get. For others, it can be a puzzle. To help ease your gifting qualms, here's our suggestion: give them a miracle — a hair miracle. Everybody loves a great hair day, after all! With the help of Pantene Miracles, here are gifts to ensure well-treated tresses for the women in your life.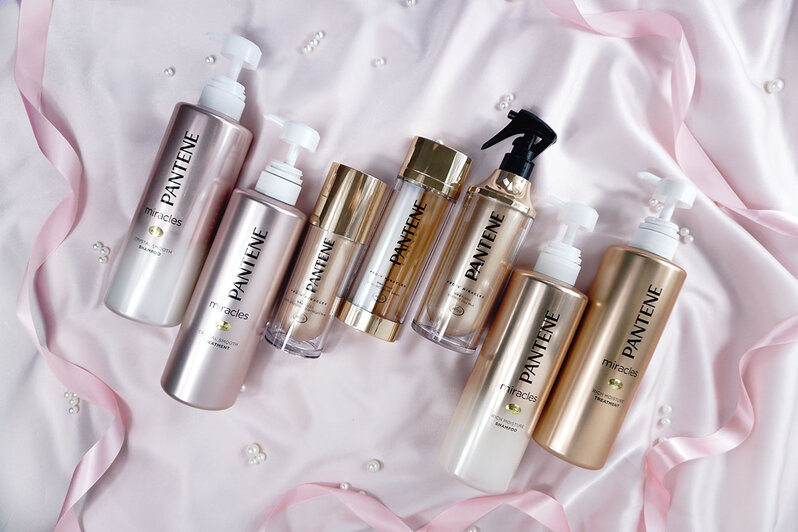 Perfect for a holiday hair miracle: the full range of Pantene Miracles products
Your kindred spirit, work BFF
As adults, it can be challenging to make new friends. When we find one who shares not only the same interests but also values at work, it's like finding a pot of gold. So it's only fitting that we give our kindred spirit a gift that's just as golden — in value and aesthetics. For your hardworking BFF who's always ready to listen and share thoughts and insights — but also driven and always on the go — give the gift of hair moisture and shine. Let her rock her presentations with her crowning glory reflecting her preparedness and power with the help of
Pantene Miracles Dual Active Serum
.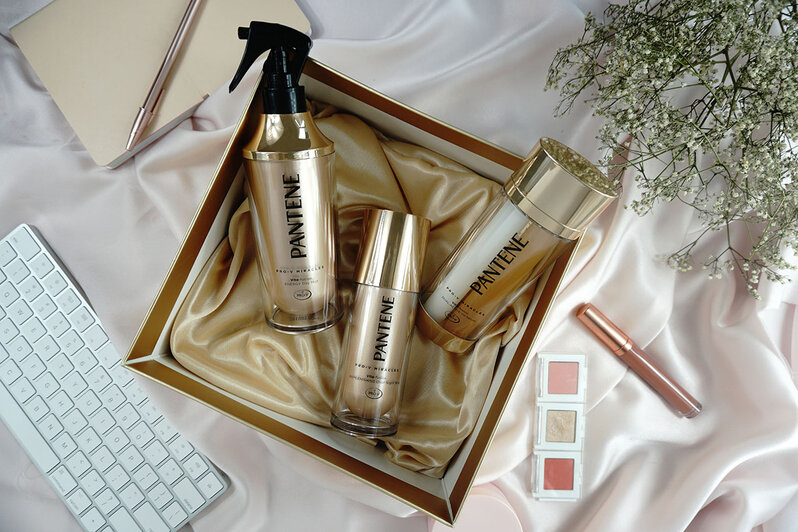 Your work bff's new hair bffs
Beef up her haircare routine with this serum that contains Aqua Serum and Jewel Oil. Housed in a smartly engineered bottle that ensures the heat from her hands will not cause any slight change in the formula, this serum provides 10 times more ultra-hydrating Pro-vitamin B5 that ensures moisture and shine like no other.
For sprucing up in between meetings and events, let her indulge in a quick pick-me-up for her hair courtesy of the
Pantene Miracles Day Mist
. Aside from instantly revitalising her locks, this leave-in treatment also protects the hair from heat styling, dehydration and UV damage. After her long hours at work, implore her to indulge in the extra care of the
Pantene Miracles Repleneshing Overnight Milk
that deeply repairs dry or frizzy hair before heading to slumber — so she can wake up to a good hair day.
Your selfless, no-nonsense mum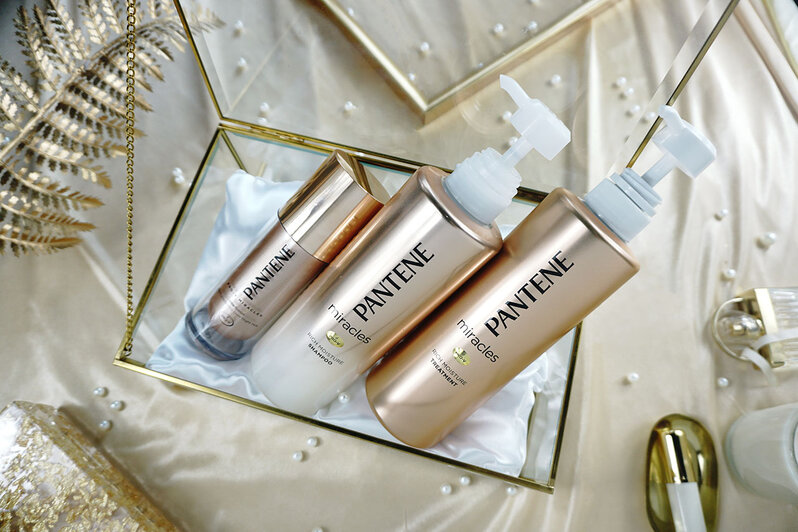 A new staple haircare routine for your selfless mama
We all know of the love and selflessness of mums. So when we think of gifts for them, we go the grand route. But it's also no secret that they're the most practical and no-nonsense people. We're sure she'll appreciate something you gave a lot of thought into but also makes her daily life easier. Our recommendation?
Pantene Miracles Rich Moisture Shampoo and Treatment
. Made with the luxurious essence liposhot, which revitalises damaged hair, this daily shower combo will give your mum's hair a smooth, cashmere-like feel that doesn't only look good but will also be irresistible to touch. In lieu of actual flowers, this pair has a feminine scent of roses and other flowers — not tangible, but just as indulgent.
Your trusted bestie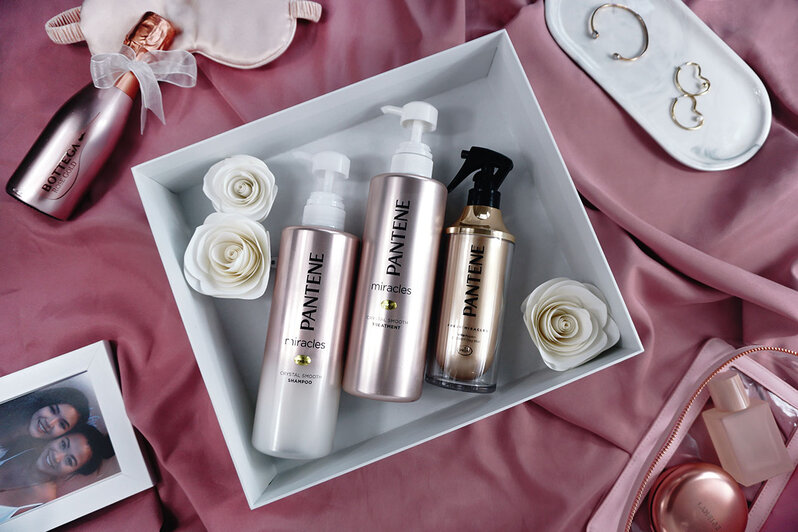 Haircare buddies for your bestie: The Pantene Miracles Crystal Smooth range, plus a special Pantene Miracles treatment
Friends, they say, are family we choose. So we say choose to give nothing but the best for them this season, too. For your friend who knows your ins-and-outs and whom you have a relationship that's so transparent, give a gift of a hair miracle that's just as clear. The
Pantene Miracles Crystal Smooth Shampoo
and
Treatment
also contains liposhot that gives hair a rich lustre and smoothness — perfect for any and every errand because the effect stays on all day long. Aside from indulging in the hair-caring benefits of this duo, their fresh fragrant blend of fresh mint and lily can help her calm her nerves and refresh her spirit — a great way to start or end the hustle and bustle of every day. Plus, make sure she has her choice from the Pantene Miracles treatment range — whether that's the Dual Active Serum, Overnight Mask or Day Mist — in the mix for better hair days.
Share holiday hair miracles with Pantene. Get them at Watsons.
Comments, questions or feedback? Email us at [email protected].