By now we already know that the micellar water technology is at the forefront of the facial skincare arena. Known for its gentle yet deep cleansing capabilities, micellar water is a skincare phenomenon that is now finally making its mark in the world of hair care. Meet the
Pantene Micellar
, the new haircare hot topic that we couldn't stop talking about when it landed on our beauty desks.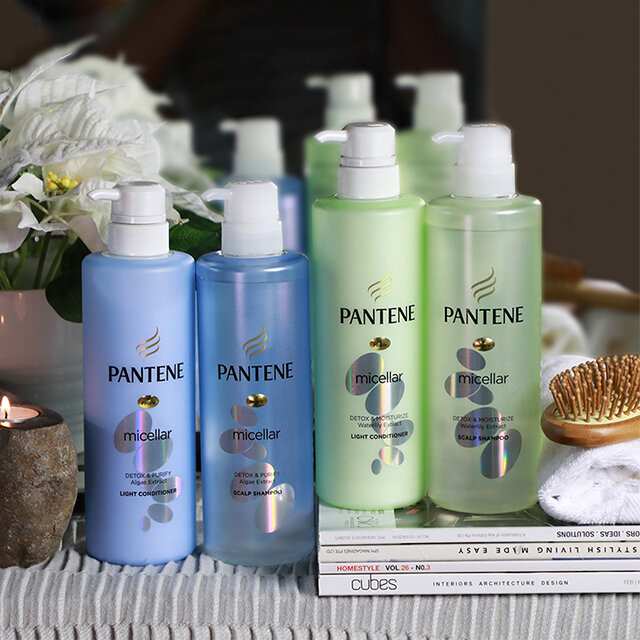 We're true believers that your hair care routine deserves the same kind of love and dedication you give to your skincare habits. Made up of micelles, which are micro-sized cleansing oil droplets suspended in water, micellar water works wonders in lifting away micro dirt stuck in the scalp and pores via the most gentle and effective way. So what better than to cleverly infuse the cleansing power of the micellar water technology into Pantene's iconic Pro-Vitamin formula — then enhance with detoxifying antioxidants — for total nourishment.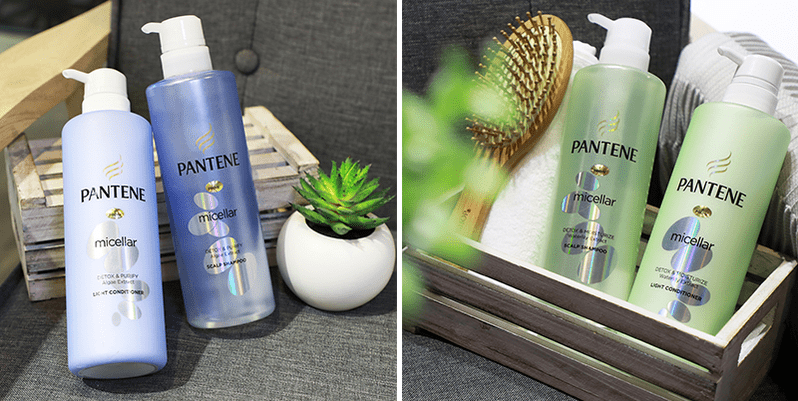 For normal hair types, there is the Detox & Purify line, which contains Algae Extract for a refreshing experience. For dry hair types, pick up the Detox & Moisturize line — it contains Water Lily Extract for an extra dose of hydration.
So, will
micellar change the way we care for our hair
? Three Team Clozette resident beauty junkies share their review.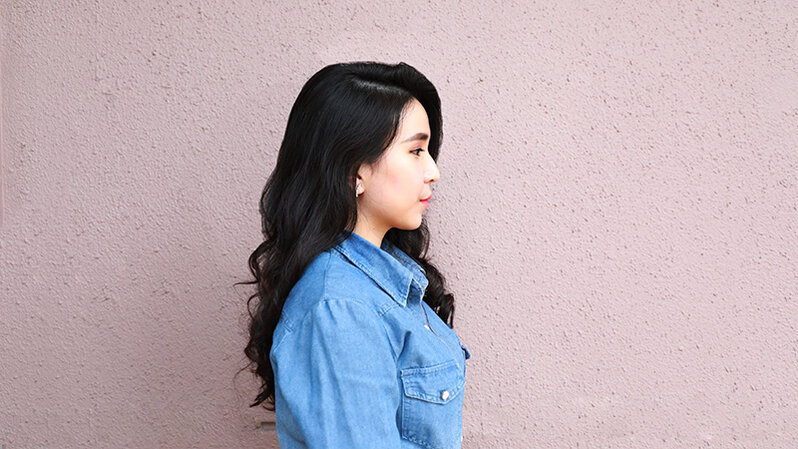 I'm fortunate to have a normal hair type that allows me to try out different hairstyles once in a while. As perming my hair would mean that my tresses have to endure high-temperature treatment frequently, I am really picky about my hair products or else my hair would become frizzy and difficult to style. When I heard about the Pantene Micellar, I was intrigued. I have been using micellar water during my beauty regime and it has become an important skincare step for me.
Upon opening the
Detox & Purify
variant, the first thing I noticed was the fragrance of the shampoo. It smelled delicate and soothing. It produced a creamy foam upon lathering on my damp hair and scalp. Both the shampoo and conditioner were easy to wash off and I could feel that my scalp felt thoroughly cleansed after each wash. After drying, my hair smelled oh-so-good and the texture felt so soft that there were no tangles at all!
After a week of using the Pantene Micellar, my hair feels so much stronger (thanks to the Pro-V formula), smoother and shinier. I can easily maintain my hair with minimal styling products to attain any type of looks with my huge curls.
— Eunice, Campaign Manager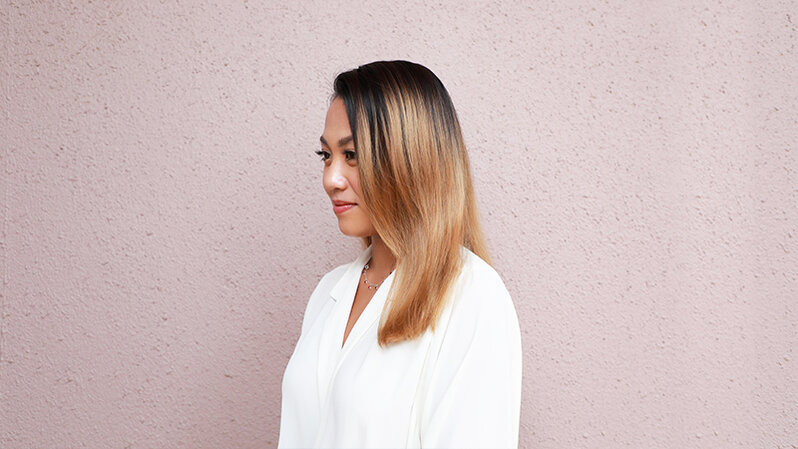 Over the years, my hair has become very dry and damaged from chemical bleaching and the amount of time I have spent under the sun and in the sea. However, I have very oily roots. Dry and damaged hair along with oily roots is a disastrous combination!
I am very particular about the hair care products that I use because I have a very sensitive scalp. The
Pantene Micellar Detox & Moisturize Shampoo
and
Conditioner
make use of the micellar water technology and it was a dream come true for me. It gently but effectively removes the dirt and toxins on my scalp and it also smells like a piece of heaven.
Now, my hair feels so soft and smells so amazing I even got my sister hooked! Definitely a keeper for anyone who has troubled hair like mine.
— Laura, Creative Lead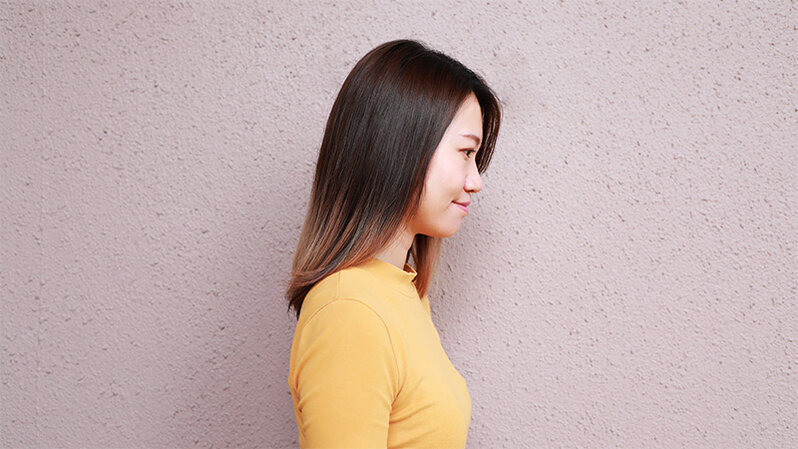 I am a big fan of micellar water for its strong cleansing power on my skin, so I was psyched to find out whether the Pantene Micellar could live up to my expectations. Daily heat styling made my strands dry and brittle, and due to an oily scalp, I sometimes shampoo my hair twice in the shower to ensure it's totally dirt- and oil-free.
I was initially sceptical but was immediately blown away by the results after just one wash with the
Pantene Micellar Detox & Moisturize Shampoo
and
Conditioner
! My scalp literally felt clean with a lingering scent that smells refreshing but not overwhelming. I also like that the conditioner can be easily rinsed off, leaving my hair light without the heavy residue after blow-drying. Guess I've found a new love for my hair in 2019!
— Vicky, Digital Media Manager
Want to give the Pantene Micellar Shampoo a try? Get it here.
Comments, questions or feedback? Email us at [email protected].