Not all hair trends are meant to be hopped on. But in this trying time, those that inspire a sense of renewal in your spirit are definitely worth a shot. From giving you an optimistic outlook of the near future to letting yourself express more freely through your hairstyle after a year of sticking to the basics, it's time to embrace fun. Here's how you can do that with GOLDWELL.

Trends to try: Essentialism or Escapism?
First up, Essentialism. Rooted in what is essential — a good style and an improvement of what is basic — with a nostalgic bright twist, this trend will see you sporting looks inspired by the carefree '70s. For style, it's all curves and softness, no harsh lines.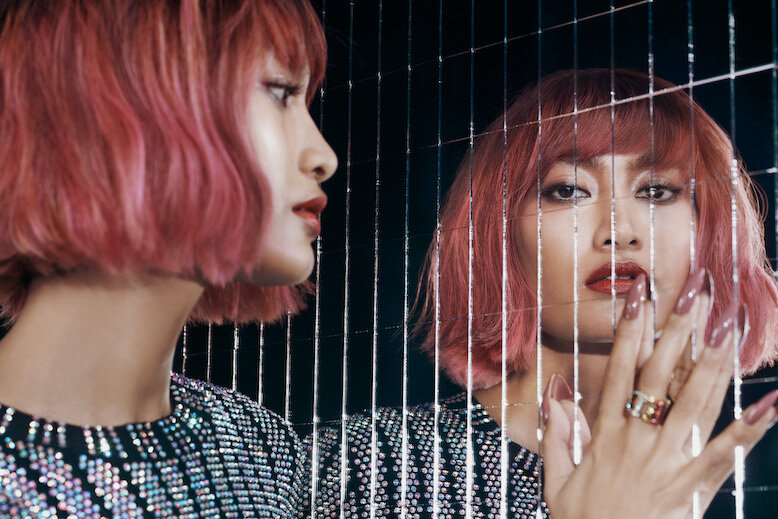 Want something a little bit more daring? If you've been feeling cabin fever because we can't travel yet, let your hair embark on Escapism instead. Transport your style to the disco days of the '70s. Think
Farrah Fawcett's waves
— but bigger. It's all about textures and curls to exude glam and allure.
For colours this year, we're brightening things up — our hair colour included. Your base of browns and blacks will go on a retro trip with orange, green and lilac.
How to know which trend suits you

Now that you know which trends matter in 2021, it's time to sport them. How do you know if the trend suits you? It starts with your personality and style, according to hairstylist
Ken Hong
. From Essentialism and Escapism, determine what you think will suit your personality best.
Next, Ken said it's important to consider your skin tone. Opt for a colour amongst your top choices that will complement your complexion and avoid what will make your skin tone look sallow.
On top of that, determine the level of commitment you can make to your new hairstyle and hair colour's upkeep. There are some colours that require more effort to maintain than others, but with the help of the right products, you can be ready for that.
How to maintain the colour and style at home
Your new cut and colour can look as good as when you first had it as long as you maintain it properly at home. As far as colour goes, according to Ken, you can keep them vibrant with the help of hair care products with adequate colour protection like the
GOLDWELL Kerasilk Colour range
and
Dualsenses Colour Extra Rich range
.
For your new hairstyle, your trusted hair tools will come in handy, according to Ken. "It's also important to always have the right styling products with anti-humidity, and colour and heat protection like the
GOLDWELL StyleSign Sleek Perfection
,
Diamond Gloss
and
Dualsenses Just Smooth Taming Oil
," he added.
How to achieve these trends

Last year, we were all about experimenting at home and resorting to box dyes for our needed style change. This year, we're leaving it to the hands of experts. If you're ready to take the plunge and you're in Singapore, you may visit one of these salons to help you achieve your preferred trend.
Achieve 2021 hair trends at these GOLDWELL partner salons
Comments, questions or feedback? Email us at [email protected].