The young adult genre, also known as Y.A., is a literary niche that has undoubtedly dominated the pop-culture scene. Whether they're coming-of-age classics like Jane Austen's Pride & Prejudice or more modern like Looking For Alaska by John Green, books from this genre have given birth to many titles that somehow define the youth of their time while having a sense of timelessness. Despite this, a long-standing debate about how young adult novels should be received still stands.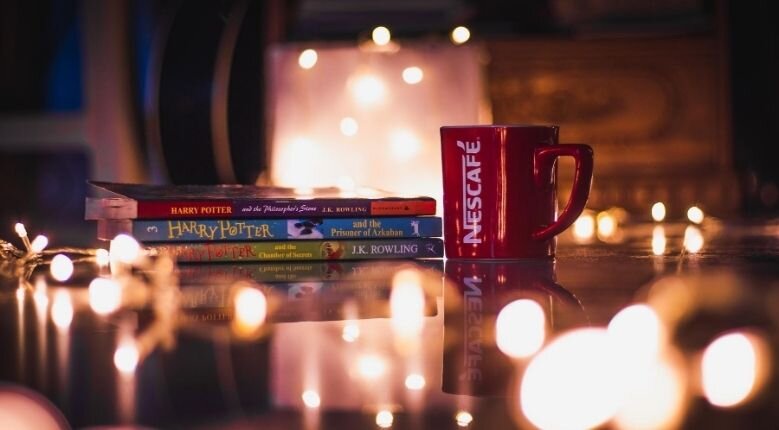 For example, J.K. Rowling's
Potter
books have long been
criticised
for its "pedestrian writing". Various Y.A. novels also top the list of
banned books
in different parts of the world because of their supposedly contentious narratives.
But are young adult novels' curious, and sometimes provocative yet pubescent, nature enough to deny it of significance as a literary sub-genre? We had a chat with published author and De La Salle University literature and art professor Tanya Simon, as well as One Crazy Summer author and Ateneo De Manila University English professor Ines Bautista-Yao to dive deeper into the world of Y.A.


Defining young adult novels
Let's start with the basics: what makes a novel fall under the young adult category? Tanya defined 'young adult' as a "genre based on the age of the reader and not the content or form." Just like any other literary work, it can be under bigger categories like fantasy, realism, romance, and others, but what makes it Y.A. is "in the details."
She elaborated: "The protagonists tend to be young and will have dramatic situations that reflect Y.A. concerns: first crush/love, parental or guardian relationships, peer pressure, identity. Coming-of-age themes form the backbone of intentionally Y.A. novels."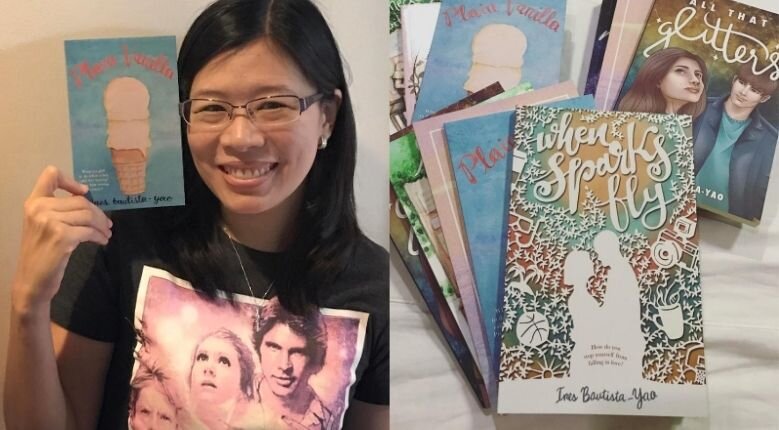 Ines
expounded on this, saying, "[The term 'young adult'] can range from ages 13 to 19. There used to be a genre called 'new adult fiction' (I heard that it has recently been removed/abolished/cancelled and I'm glad because it's just plain confusing!) which meant college students — older Y.A. But basically, young adult fiction encompasses all the teen years."
Understanding the appeal of Y.A.
Providing the perspective of both a fan of the genre and also someone who has been on the Y.A. writing desk herself, Ines explained that young adult novels tend to explore the "big and out of control" emotions of teenagers that "eventually shape who they are for the rest of their lives". This reminds the reader of the time when they also had similar feelings, conflicts, and moments of introspection. This provides the genre with a strong foothold when it comes to audience interest and allure.
Michelle, 25, whose love for titles like Veronica Roth's Divergent trilogy and Becca Fitzpatrick's Hush Hush series has remained with her after all these years.
"I read these books when I was in high school and I still pick them up from time-to-time," she said. "Even if their plots are fantastical, having a 'normal' girl be at the centre of these stories — who are the same age as me when I read them — made the stories stick with me even as an adult."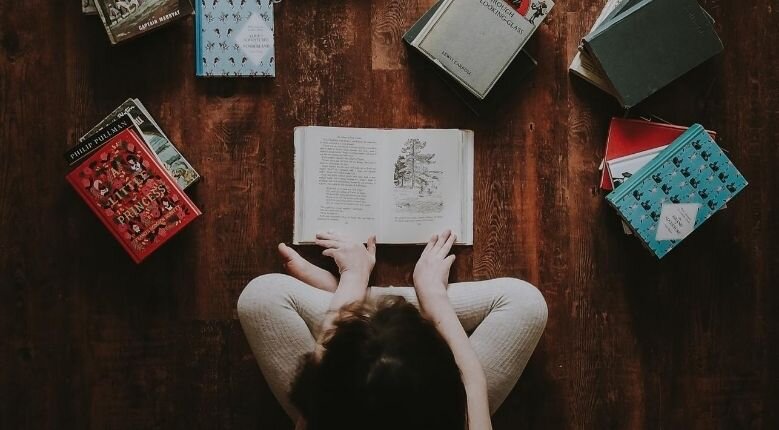 Even Pearl, 47, who is a huge fan of "more serious" authors like Charlotte Brontë and Charles Dickens, doesn't dismiss the appeal and importance of the young adult genre.
"I honestly feel like it's just snooty to generalise a genre because of its target audience," she said. "People should be able to like the works of [Jane] Austen, [George] Orwell, [Fyodor] Dostoevsky, along with David Levithan or John Green without receiving judgement for it. Y.A. is just like any other form of literature: an exploration of human emotions and experiences weaved into an exciting storyline."
Addressing major criticisms
Ines admitted that she's dismayed yet not surprised whenever people from the academe look down on young adult novels. However, she firmly believes that the genre provides a good gateway to the world of books — fiction or non-fiction, classic or modern — especially to younger readers.
She said: "If we want our young students to interact with literature, we don't throw Jane Eyre at them (although I love Jane Eyre and Charlotte Brontë, too) at the onset. We invite them into the world of reading through stories that appeal to them, stories that make them sit up and want to read more. Young adult fiction is definitely one way to tickle their interest."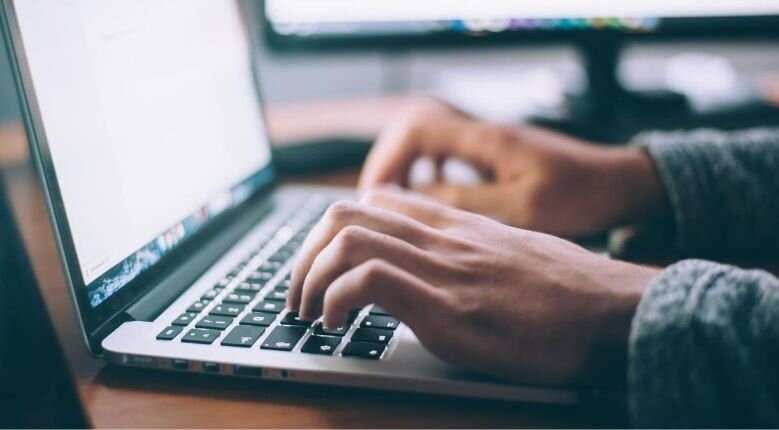 "I think the criticism [for Y.A.] comes from how easy it is to self-publish now," added Tanya. "Platforms like Wattpad have helped many young people tell their stories and publish them without the benefit of a critical reader or editor. When you have writers that are young in the craft and rarely have an editor or mentor, you will tend to get very raw stories."
On the issue of young adult novels "being juvenile", she explained that this is mainly because "you have protagonists that are young and dealing with young person problems, which may sound petty and immature if a reader is mature."


Weighing in on its pros and cons, she noted: "Young adult novels tend to look the same because, in the wider view, Y.A. experiences and settings tend to be the same." Usually, this comes in the form of very "stereotypical characters which often fit certain cliques" that are somewhat both reflective of our teenage experiences, while still very caging if treated one-dimensionally.

"It takes a sensitive and wise writer to see past these cliques and constructs to build well-rounded characters," Tanya reiterated.

Young adult novels worth adding to your reading list
"As an author, I love exploring the emotions and finding out where the characters of young adult novels will take me. I also love diving into the time of self-awareness these works deliver. This is the point in time when a child learns that the world doesn't revolve around himself or herself — that there is more to it than what he or she thought, and this is the turning point. These works are a record of when they finally grow up," Ines reflected.
For starters, she suggested reading up the works of authors like Cyan Abad Jugo, Marla Miniano, Agay Llanera, and Gabriella Lee.
"Just like the picture books you read as a child, expect to outgrow some of the Y.A. you've read," said Tanya. "But the really good ones will stay with you. There are good Y.A. novels and bad Y.A. novels. The good ones will treat the young protagonist's emotions and adventure with sensitivity and respect. They don't trivialise, talk down, or moralise. The good protagonists are well-rounded: both brave and scared, confused but have a sense of resolve. The plots are particularised, brought out by the unique personality created for the character. They describe the Y.A. experience truthfully and honestly."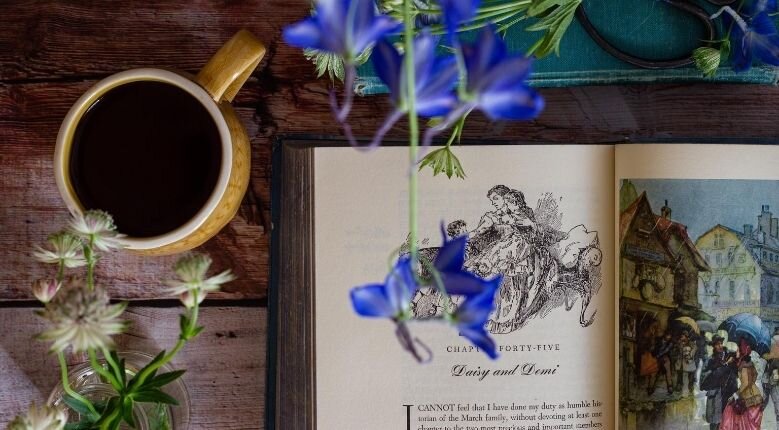 Her top young adult novel recommendations include
Little Women
by Louisa May Alcott, which centres on the bond of the women in the family (mothers, daughters, sisters);
Are You There God? It's Me Margaret by Judy Blume,
which bravely takes on the issue of finding your faith and identity, having your first period and peer relationships;
The Hunger Games
by Suzanne Collins for the very strong female protagonist and the dystopian world the author created; and the
Janus Silang
series by Edgar Calabia Samar, a familiar hero adventure whose protagonist is kind, brave and clueless at the same time. The latter also allows Filipino readers to know local mythological creatures, thereby creating a space for Filipino culture in the context of globalisation.
Closing the chapters
"Young adulthood can be quite difficult — especially now with the kind of world we live in. A good Y.A. book can provide that unique companionship," said Tanya. This genre introduces us to characters who are "young, confused but have the courage we want for ourselves," which leaves the readers "emboldened and hopeful". Technicalities aside, therefore, it's simply impossible to invalidate any form of literary work — or even film, TV show or art piece — that instils these kinds of thoughts and emotions.
These books make us realise what pieces of art and culture should be: deliverers of a sacred relationship between the creator, the work, and its consumer.
Speaking of books, curious about what it's like to read books for a living? We've got just the read for you!
Comments, questions or feedback? Email us at [email protected].