"What in the world is Wordle?" is probably the first question that comes to your mind when you see screenshots of the game on your social feed. The online word puzzle is taking over the Internet by storm and has even caused Twitter to block bots from revealing the answers. Why are so many people — more than two million daily users and counting, to be exact — obsessed with it? Read on to find out.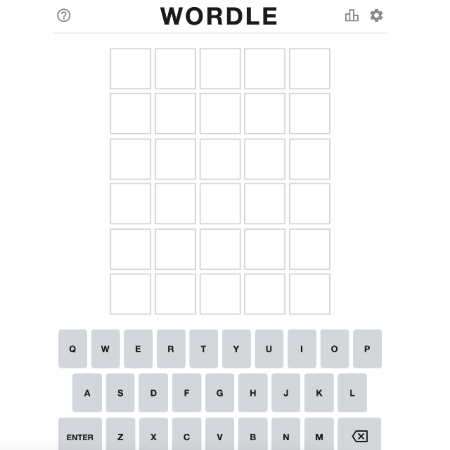 Its rules are deceptively simple
Me every morning on Twitter now

Wordle 209 X pic.twitter.com/0TcxkAhcWm

— McNeil (@Reflog_18) January 14, 2022
Brooklyn-based software engineer Josh Wardle (punny!) initially developed Wordle for his partner. It later turned out to be an "unexpected grassroots hit" and has since been sold to the New York Times for an "undisclosed seven-figure sum".
The rules of the game are easy to understand — every player is given six chances to guess a five-letter word. The word changes daily, so it's up to the players to solve the puzzle before the clock strikes midnight.
Unlucky first 2 guesses!

Wordle 219 5/6*

⬛⬛⬛⬛⬛
⬛⬛⬛⬛⬛
⬛🟨🟩⬛🟨
🟨⬛🟩🟨⬛
🟩🟩🟩🟩🟩

— FINNEAS (@finneas) January 24, 2022
After attempting the day's puzzle, players are able to share their results in a spoiler-free manner. Green tiles indicate that the letters are in the correct spot, while yellow tiles mean that the letter is in the word but is located in the wrong spot. Grey represents letters that are not in the word.
You don't need to 'download' the game to play it
This no-frills puzzle is web-based, so you're not required to download a mobile app to enjoy it. Anyone who has access to a mobile or desktop browser can join in the fun here. It's as no-frills as it gets. Plus, Wardle has also confirmed with the BBC that he has "no plans" to include ads in the game.
(Cover photos from: @finneas and Mikhail Nilov via Pexels)
Moving from games to entertainment, here are 10 Netflix releases to check out right now.

Comments, questions or feedback? Email us at [email protected].