Had fun with bonding with all the mother figures in your life over Mother's Day weekend? Though one of the most special days of the month has passed, you'll be pleased to know that there are still other events to look forward to. Get through the week with as much excitement with the latest and hottest lifestyle news to hit the world this week. With the upcoming Weightlifting Fairy Kim Bok Joo Chinese remake and the launch of the new Apple MacBook Pro 13-inch, things are looking especially bright.
The Weightlifting Fairy Kim Bok Joo Chinese remake, So It's You, is coming
Behind the scenes photos for the upcoming Chinese remake of Weightlifting Fairy Kim Bok Joo, "So It's You", starring Derek Chang and Luo Yutong were released.

More photos: https://t.co/MxyID3yMgG pic.twitter.com/uQPlPjS9QW

— A Fangirl's Heart (@AFanHeart_twt) May 10, 2020
It has long been speculated that the 2016 South Korean series will be getting a C-Drama adaptation, but now, it's finally and officially in the works. Said to consist of 24 episodes, the Weightlifting Fairy Kim Bok Joo Chinese remake entitled So It's You held their filming ceremony late last month. The coming-of-age sports drama will star Luo Yu Tong in the role of Bok Joo (previously played by Lee Sung Kyung), while Taiwanese actor Derek Chang will play the role of her childhood friend originally taken up by Nam Joo Hyuk. We can't wait to see how they're going to switch up the mostly funny, sometimes heart-aching moments of the light-hearted K-Drama. It's not airing until 2021, so for now, we're just gonna re-watch the OG on Netflix for the nth time.
Ariana Grande and Justin Bieber releases "Stuck with U"
Last Friday, Ariana Grande and Justin Bieber surprised us with their single, "Stuck with U." And if that isn't enough of a gift for us fans looking for new jams, they also featured Demi Lovato and her boyfriend, The Young and the Restless star Max Ehrich in the video. You can see how everyone is making the most out of their stay home situations as they dance to the pop singers' duet in the clip. Watching it just makes you go "aww," doesn't it? If anything could perfectly capture the feeling of love this quarantine season, it's definitely this song.
Apple gives the MacBook Pro a smarter update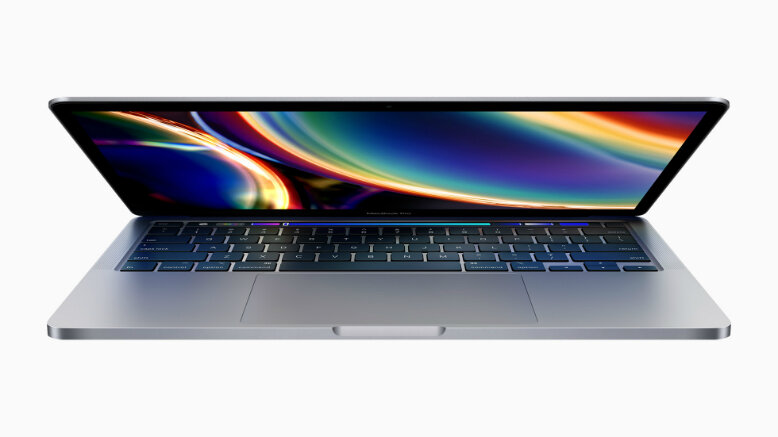 Looking for a new laptop to power you through your work-from-home sitch? Well, fret not, because Apple just gave their beloved notebook lineup an upgrade with the all-new 13-inch MacBook Pro. The portable powerhouse boasts a stunning Retina display, showing users smoother graphics. With its powerful core, this new version operates with boosted speed and double the storage for truly efficient performance. Not to mention, it also adopts the Magic Keyboard introduced in the 16-inch MacBook Pro, making your typing experience comfortable and easy. All these smart features packed in a more compact laptop — who would say no to that, right? Achieve new levels of productivity and get it here.
Shanghai Disneyland re-opens its doors
Earlier this year, the onset of the pandemic prompted amusement parks to close for everyone's health. But finally, we see the world's travel industry slowly recovering, with Disneyland Shanghai being one of the first to resume its operations. Re-opening its doors today, 11 May, Disney fans who are able to travel can once again visit the park. It's still the happiest place on Earth, albeit with significantly enhanced safety measures for everyone looking to have a memorable time. Aside from increased sanitation efforts, new protocols now require advanced reservation and entry system, as well as control guest density to limit the capacity to just 24,000 visitors a day. We're definitely adding this to our post-COVID travel bucket list. Meanwhile, those of us in lockdown would just have to experience the magic through these Disney food treats.
L'Oréal Malaysia shows support to frontliners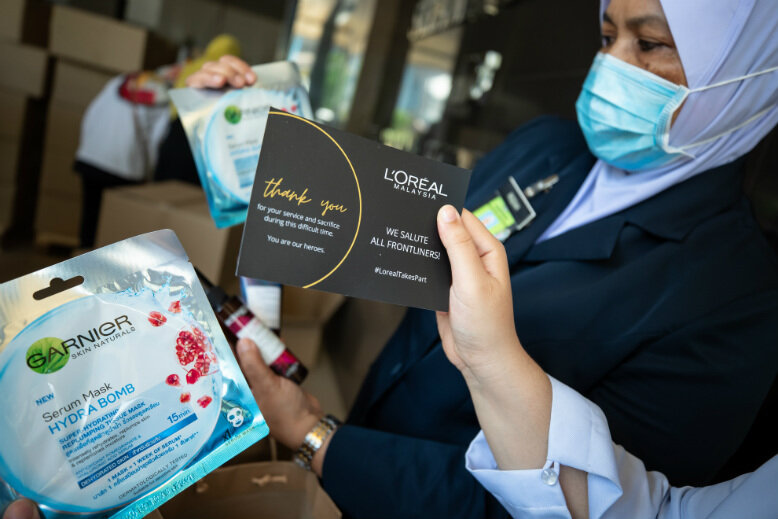 Dedicated medical frontliners have worked tirelessly these past few months to help us fight against the pandemic. To show their solidarity with today's modern heroes, L'Oreal distributed packages, containing personal hygiene products curated from the group's brands as a way to help with their much-needed self-care. Called the L'Oréal Malaysia Solidarity Action, the first initiative ran last 8 May, with 3,000 Care Packs sent to three hospitals with dedicated COVID-19 units in the country, namely Hospital Kuala Lumpur, Hospital Sungai Buloh, and University Malaya Medical Centre (UMMC). Though nothing can match the sacrifices they have made, L'Oréal "hopes that these Care Packs will offer them with some respite and relief," Managing Director Malek Bekdache noted in a press release.
(Cover photo from: @heybiblee)
Missed last week's news? Catch up here.
Comments, questions or feedback? Email us at [email protected].