We've been missing seeing our friends since the first day of the quarantine period. After all, being with these trustworthy guys immediately puts our minds into a sense of calm and happiness — you know you can always lean on them when you're coping with these troubling times. But for the sake of everyone's health, we had to get creative. We made the best out of zoom calls, online games, and many more to make hanging out and celebrating special moments with the squad online as enjoyable as it is in real life.
Still, we're months into this #StayHome setup, so it's really quite understandable if the novelty of your go-to virtual activities has faded. If you guys are running out of ways to make your online bonding fun, why not visit virtual escape rooms one of these nights? Band together and solve puzzles for a night full of mystery and whether you come out of it triumphant or not, you'll be sure to have a good laugh with everyone.
Bank Heist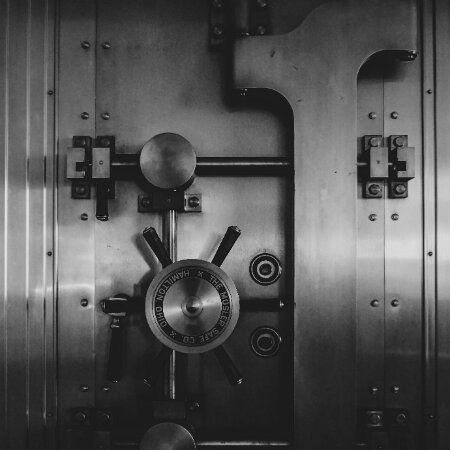 Still hungover with that Money Heist cliffhanger? Orchestrate a bank heist and call in your gang as your backup! Designed by Expedition Escape, the Bank Heist escape room will tide you over this period. Get a group of up to four people, and share your screen so you can work it out together. The virtual experience sets you up as members of America's most successful crime syndicate, who've managed to safely infiltrate Valley Isle Bank. The problem is, you still have to complete your job as a safecracker, and you must piece together hidden clues to open the vault and escape before the police arrive.
Perfect for: Those who thrive under time pressure. Though most virtual escape games will require you to time yourselves, Bank Heist has an actual timer running at the bottom of the screen, so you guys can feel the thrill and panic build up as you go along.
Alone Together
To test how you and your BFF work well together, why don't you two take on the challenge of solving Alone Together? The puzzle game created by Enchambered allows you and another player to crack the mystery simultaneously on different devices. Your partner won't be seeing what you're seeing, and, as you're not allowed to share screens, you can only escape if you constantly communicate and effectively describe the clues you pick up on your end. Think your friendship is strong enough to survive this obstacle?
Perfect for: Players who like taking their time to solve puzzles. Since the game doesn't have a time limit, you can take your time investigating and picking up the tiniest details that could aid your release.
Hogwarts Digital Escape Room
Whether real or virtual, escape rooms are great because they provide a literal escape. It gets your mind off of your current troubles. And to fully immerse into the mysteries, you have to take in a new role and imagine yourself in a wholly different setting. And though creepy settings can get intriguing, it's great if you can whisk yourself into a simple fantastical world for a while, right? You can do just that in this Hogwarts-themed escape room. Here, you play as a first-year student undergoing initiation in your House after the Sorting ceremonies and dinner. It's all good fun, we promise! No one dies, there won't be Death Eaters involved — just a dozen magical puzzles that will transport you to the wizarding world.
Perfect for: Potterheads. It's unfortunate you didn't get your admissions owl when you turned 11, but trying out this digital escape room by the Youth Services Librarian at the Peters Township Public Library in Pennsylvania is your chance to relive that dream.
The Midnight Express
Speaking of transporting yourself to a different reality, Escape the Crate's The Midnight Express will take you to a wholly different time. With a change in the present timeline, the mini-escape game will send you to the time of Abraham Lincoln during the Civil War on a train en route to Baltimore. On the night of 2 February 1861, you have to sneak through the cars and gather clues to decipher what exactly changed in the timeline. To solve this online-only game, all you need is a pen and paper to jot down your findings, a timer, and the help of your friends to save the day.
Perfect for: History buffs. Aside from just reading books and watching films and shows set in the past, The Midnight Express will really make you feel like you're living in the old era. Would the countless facts you've accumulated over time help you solve this tricky case? There's only one way to know.
Crimson Room Decade
A bit more than a decade ago, when real-life escape rooms haven't come into existence yet, a number of point-and-click escape games had roamed around the web. One of which was the cryptic Crimson Room, a 2004 flash game by Toshimitsu Takagi, where you wake up from a night of partying in a strange red room locked from the outside. You can still play the game for a nostalgic trip here (you have to have Adobe Flash enabled), but if you want something given a modern update, try the sequel, Crimson Room Decade, available on the Mac App Store and Steam. In this 2016 PC game, you are Jean-Jaques Gordot, an investigator aboard the ship La Crimson set to retrace his ancestor's journey.
Perfect for: Players who enjoy puzzles that rely on visual clues better. Since the game is fully immersive, the tension you feel as you explore the cryptic little room is even more palpable. It's single-player but you can have a contest with your friends to see who solves it first.
We can't escape our rooms yet but here are some Nintendo Switch games to curb your thirst for adventure.
Comments, questions or feedback? Email us at [email protected].