Wanna try something new when you hang out with your friends this week? We got you covered. Get ready to see everyone's true colours and have your friendships tested once more with this new take on the beloved card game, UNO Party!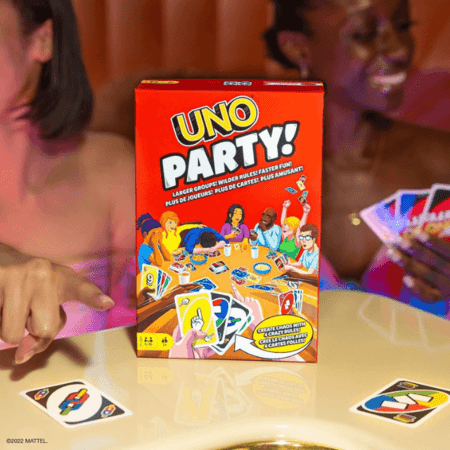 Nowadays, as we get back to seeing our family, friends, and colleagues face-to-face more often, this newest release from UNO will definitely be a great icebreaker and add a little more fun into our meetups. UNO Party is made specifically for larger groups as it can now accommodate up to 16 people instead of the usual maximum of 10 players.
It also features new cards like Wild Drawn Together (meaning two players have to draw cards simultaneously) and Point Taken (meaning all players have to point at each other draw cards for the number of fingers pointed at them). We can't wait to try them out!
It is only currently available at Target for USD14.99 (or around SGD21.40), so stay tuned for more information about its release here in Singapore.
(Cover photo from: @uno)

Comments, questions or feedback? Email us at [email protected].