All the picturesque travel posts we scroll through online undeniably incite wanderlust, but arguably, nothing brings our souls immeasurably closer to distant lands than books. Through words that paint vivid landscapes, stories of travel enable our imaginations to cross distances our feet can't traverse. More than that, disconnecting with a book is also a great way to reduce stress, according to The Telegraph. Studies show that by reading, you empathise more with the characters as they face their problems, and in turn, you also learn to deal with your own issues that might mirror theirs. Compelling travel stories bring you along a journey that can be as life-changing as real exploration itself. Itching to go on a journey at home that can be as life-changing as real exploration itself? Discover yourself through the world borne out of these compelling travel books.
The Alchemist by Paulo Coelho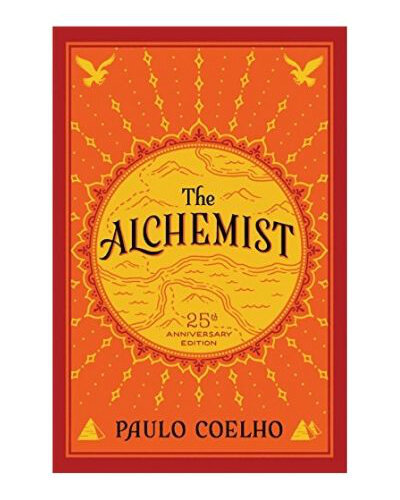 If we're talking about must-read travel books, you bet that Paulo Coelho's best-selling fiction is included in the list. The mystical novel follows a shepherd boy from Spain who sets off on an adventure to find a treasure in Egypt. Even more important than his goal, along the way, he finds love and himself. First published way back in 1988 in Portuguese, The Alchemist is a timeless tale that will inspire you to take courage and chase your dreams.
Lands of Lost Borders: A Journey on the Silk Road by Kate Harris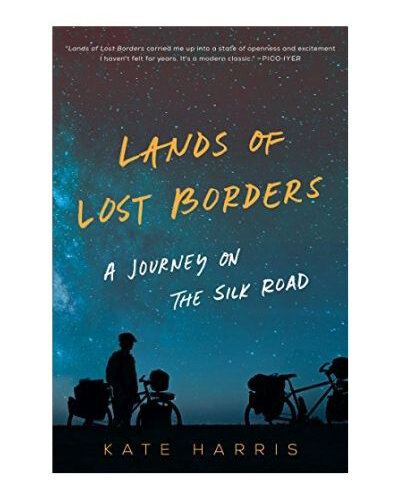 Feel like there's nothing left to see in this world? Go out of bounds and travel to the remotest corners through Lands of Lost Borders. Reading this memoir detailing author Kate Harris' epic cycling adventure along the Silk Road, you'll find yourself marvelling as she discovers landscapes that are completely out-of-this-world. Aside from letting you in on her memorable experiences, her travelogue tells the importance of breaking the boundaries we set for ourselves and ultimately indulging our need to explore.
In a Sunburned Country by Bill Bryson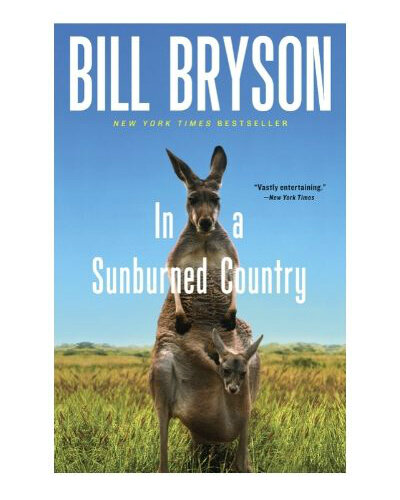 For travel books that will make you chuckle with every page, In a Sunburned Country is a must-add to your library. As one of the most prolific travel writers of this age, Bill Bryson delivers an endlessly entertaining read once again with this biography that chronicles his journey across Australia. His adventure through the continent home to eclectic wildlife is injected with fact-filled humour that it might as well be your guide book when you travel the destination. The non-fiction book invites you to laugh, all while sparking your curiosity and wonder.
A Moveable Feast (Life-Changing Food Adventures Around The World) edited by Don George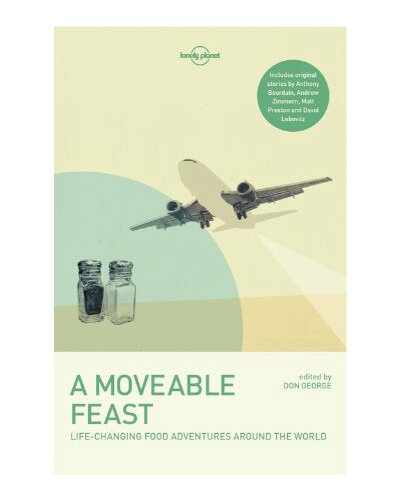 Meanwhile, those who travel to eat can turn to the Lonely Planet's collection of 38 mouth-watering tales. By recounting the gourmand adventures of well-travelled chefs, writers, and foodies, the book celebrates the world's shared love of food. Featuring stories from the late Anthony Bourdain and more, A Moveable Feast highlights how food nourishes us both physically and spiritually. Read this book if you want a glimpse of different cultures but beware — this can leave you craving for delectable dishes that delight.
Love with a Chance of Drowning by Torre DeRoche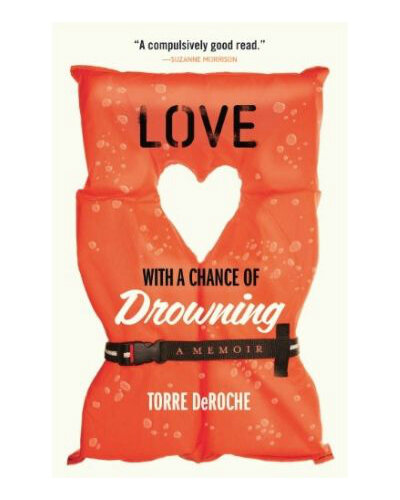 Finally, Love with a Chance of Drowning will treat you to a light yet moving read. Whether you identify as a hopeless romantic or not, you'll find this poignant memoir of Torre DeRoche quite enjoyable. Here, the travel blogger recounts the time she reluctantly leaves her city girl lifestyle for a soulful man she just met. She overcomes her fear of deep water, and together, they cross the Pacific Ocean with a sailboat. A hilarious page-turner, the book exhilarates not only with its heart-fluttering romance but also with the wonderful sceneries it paints in our minds.
Next, here's how you can use travel quotes to tell your own story on IG.
Comments, questions or feedback? Email us at [email protected].