Newsflash: More than one billion people around the world are now on TikTok. While you let this figure sink in, TikTok has been busy introducing its new TikTok Shopping feature as part of its efforts to expand further into the e-commerce space. What does this mean for us and what other new features should we look out for? Read on to find out.
You'll soon be able to shop directly on TikTok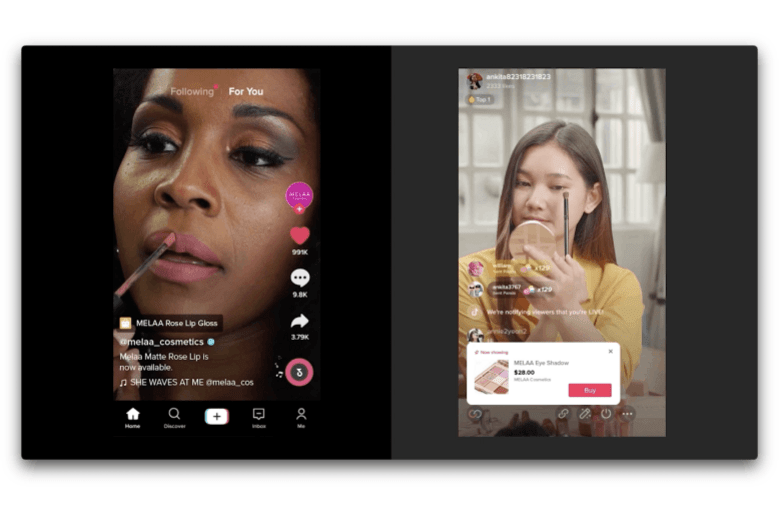 From learning about buzz-worthy beauty hacks to experimenting with different trending fashion aesthetics, it's safe to say that TikTok has influenced our shopping decisions in one way or another. Having observed this phenomenon, TikTok decided to introduce TikTok Shopping to allow us to shop for products directly on the platform. Furthermore, we'll soon be able to purchase products and services in real-time during LIVE shopping events that are hosted by brands.
Expect to see two new types of ads on your feed
While most of us aren't strangers to seeing advertisements on TikTok, we can expect them to look a little different in the near future. As part of its new TikTok Shopping launch, TikTok will also be introducing two new types of ads — collection ads and dynamic showcase ads — that are specially designed to encourage us to shop and discover various brands and businesses on the platform.
With collection ads, we'll be able to view swipe-able product cards in in-feed video ads by brands. As for dynamic showcase ads, we'll be served ads that are personalised and targeted based on our interests.
Your favourite beauty brands are on board this new feature too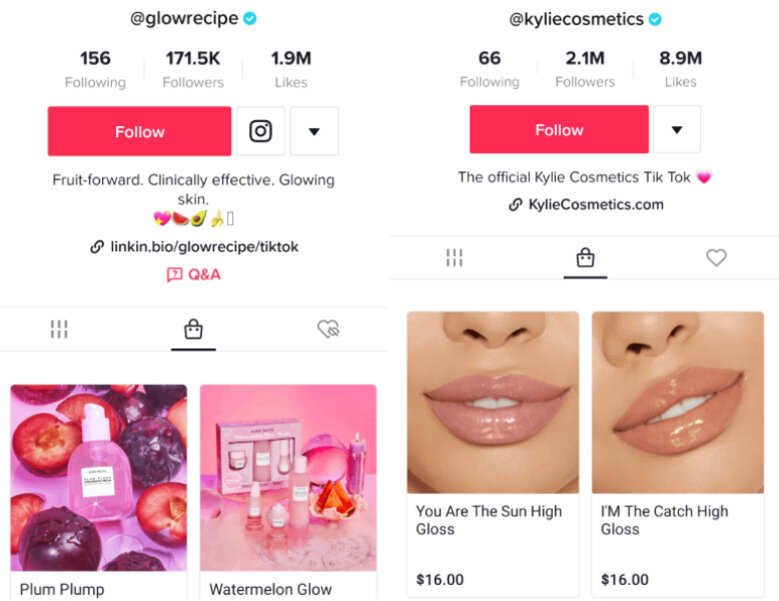 Prior to its official launch this week, TikTok has been piloting its TikTok Shopping feature in the United States, United Kingdom and Canada since earlier this year. In fact, a report by Glossy.co revealed that the platform teamed up with many renowned beauty brands to help introduce shopping tabs to their TikTok accounts.
Among the earliest adopters of this feature include Glow Recipe, Rare Beauty and Summer Fridays. Kylie Cosmetics also became the first beauty brand to introduce an in-app checkout feature to its TikTok account.
New feature to note: TikTok Creator Marketplace
TikTok Creators, this one's for you. Apart from TikTok Shopping, the platform has also built a brand new TikTok Creator Marketplace portal that will connect brands with like-minded creators. With this new self-serve portal, TikTok Creators will also have the opportunity to showcase their creativity and apply for open-application campaigns posted by brands. Creators will also now be able to mark and disclose commercial content in their videos with TikTok's Branded Content Toggle.
Details on when these new features will officially arrive on Southeast Asian shores are still up in the air for now. However, looking at how TikTok has already tested some of these features in Indonesia, our bet is that TikTok Shopping will be available to us much earlier than we think. So, what are your thoughts on these new updates?
(Cover photos from: cottonbro via Pexels and newsroom.tiktok.com)
Despite its immense popularity, TikTok still isn't safe from controversy. Learn more here.

Comments, questions or feedback? Email us at [email protected].