Yup, it's the first day of the week once again. And while you settle in your daily programming, let the hottest bites of this week lift up your spirits. The weekend closed, giving us a slew of exciting updates from the world of entertainment of beauty. From much-awaited The World of the Married finale setting new TV viewership ratings to the launch of Shu Uemura's New Ultime8∞ Sublime Beauty Cleansing Oil-in-Foam — here are all that you need to know.
The World of The Married finale breaks TV viewership records
TBH, is this even surprising? The South Korean drama was a hit right from the beginning. Thanks to Kim Hee Ae's gripping role as Ji Sun Woo, a highly successful doctor who uncovers her husband's affair, the intriguing drama hooked the interest of its viewers, propelling its viewership at an all-time high. And, after weeks of everyone making their own predictions on how the story would turn out, The World of the Married finale aired at last. Its 16-episode run finished with a bang, making history as the highest-rated drama on Korean cable TV with 28.4 per cent rating last 16 May. The cast wrapped it all up by thanking their fans' for their overwhelming support in a few behind-the-scenes clips uploaded on JTBC's YouTube Channel.
Queer Eye returns for another season
All good things come to an end, but that only paves the way for better things to come. Now that you have one title done and over with, you can add another one to your bingeing watchlist soon. This 5 June, the Fab Five is coming back for the fifth season of Queer Eye. After they've gone on a short trip to Japan, catch them as they change the lives of heroes from Philadelphia. In these troubling times, what could better uplift our spirits other than Bobby Berk, Karamo Brown, Tan France, Antoni Porowski, and Jonathan Van Ness injecting a dose of comforting positivity into our lives, right? If you're especially in need of a cathartic cry, stay tuned and wait for the show to premiere on Netflix.
The Stonehenge will be live-streaming its summer solstice celebration
ICYDK, another exciting thing coming up next month in the northern hemisphere is the summer solstice, when the sun reaches its highest point in the sky. During this time, thousands gather at Stonehenge in England to watch the sunrise. The ancient site is believed to have been created thousands of years ago as a centre for religious worship, but up until today, the summer solstice celebration held here is much-awaited for both travellers and for the members of Pagan communities. And while you can't fly off to the UK and witness the marvellous scene, the English Heritage has announced that they'll be live-streaming the whole event on their socials this 21 June. The Stonehenge was carefully aligned to match the sun's movement, and during this midsummer event, you'll now get to see how the sunlight is channelled into the very centre of the monument on-screen.
Shu Uemura introduces their new Ultime8∞ Sublime Beauty Cleansing Oil-in-Foam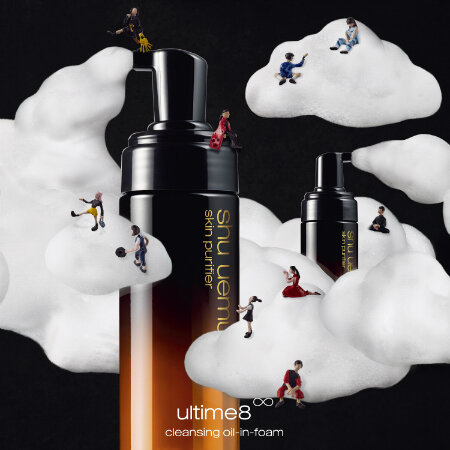 Go beyond regular cleansing routine and achieve your dewiest skin with Shu Uemura Ultime8∞ Sublime Beauty Cleansing Oil-in-Foam. A new addition to their best-selling cleansing oil line, this technological breakthrough in skincare cleanses and moisturises with utmost comfort. Fuss-free and easy to use, the feathery foam formula infused with high-quality tsubaki oil gently lifts up impurities, allowing your skin to feel fresher, softer, and more nourished — all you need for a beauty that's sublime. Make your cleansing a luxurious affair every day by getting your Ultime8∞ Sublime Beauty Cleansing Oil-in-Foam available this 2 June in Shu Uemura stores island-wide.
(Cover photo from: @jtbcdrama)
Next, stay up-to-date with all the latest news here.
Comments, questions or feedback? Email us at [email protected].