After seeing a wave of posts from friends and fellow Asian drama fanatics about JTBC's The World Of The Married a couple of weeks ago, I decided to join the bandwagon and give it a go. I was immediately hooked despite its initially predictable premise and clichéd theme (more on this later), which even led to a mid-series predictions article here. But it seems like I'm no oracle as I only got three out of seven predictions right, with the ending far from my initial expectation.
But did the final fate of Ji Sun Woo and Lee Tae Oh (the main The World Of The Married couple) — along with the rest of the finale — fare any better than what I had in mind? Just in time for the special two-part episode landing on Viu this weekend, I share my thoughts on the drama's ending below.


What happened?
Before everything else, let's start with a recap focusing on the world of the
married couple
pertained to in the title: Sun Woo and Tae Oh. I'll be treating episode 15 and 16 as a two-part finale.
The story reached its penultimate twist when Ji Sun Woo revealed to Yeo Da Kyung that Lee Tae Oh slept with her, giving Da Kyung a taste of her own medicine. This caused Da Kyung and Tae Oh's relationship to spiral out of control, which eventually led to her leaving him. Losing his new family (as well as his career which Da Kyung's father helped establish) Tae Oh becomes desperate. He started reminiscing about his relationship with Sun Woo and their son Joon Young prior to his affair. Soon after, people in Gosan saw him rarely and he was assumed to have left the town.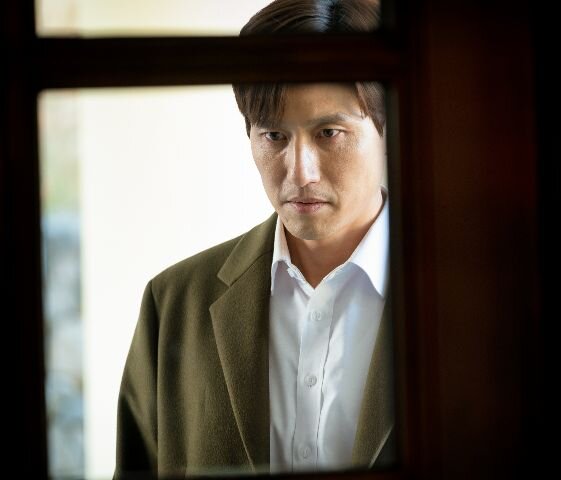 While everything seemed like it had already settled down, news of Tae Oh being seen in the neighbourhood again reached Sun Woo. Sun Woo started struggling with her own feelings, suppressing the concern she still has for her ex-husband. When their son goes missing, she realised that Tae Oh must've taken him. He confirmed it through a phone call and we learn that Joon Young is safe. Afraid that Tae Oh might do something to Joon Young because he's unstable, she attempted to console him by inviting him to a meal despite Joon Young's objections. Tae Oh then begs Sun Woo to take him back, resulting in Sun Woo's anger and Joon Young's growing resentment towards his father.
In the end, Tae Oh came to his senses and swore he'll leave Sun Woo and Joon Young alone. But after they parted ways, Sun Woo and Joon Young saw Tae Oh rush in front of an oncoming truck in an attempt to end his life. Thinking that Tae Oh was hit, Sun Woo surrendered to her feelings, finally acknowledging her complicated yet inescapable connection with her ex-husband. Joon Young watched as Sun Woo rushed to embrace an unharmed (but dazed) Tae Oh. It dawned on him that his parents will never let go of each other. Frustrated and heartbroken, Joon Young runs away from both of them, much to Sun Woo's horror.
The epilogue reveals that Joon Young has gone missing for over a year since that incident, not once contacting either of his parents. Sun Woo is working back in the hospital, Tae Oh is struggling to get his career back. They've kept contact, waiting for their son's return. Sun Woo's inner monologue then reveals her realisation, that "the world of the married couple" may lead to paradoxically loving and resenting your husband/wife but never being able to easily sever ties with them no matter the circumstance. The final scene shows Joon Young returning home. As Sun Woo rushes to greet him, we hear her thinking that after all this time, she may finally be able to forgive herself for everything that has happened.
The good
Starting off on a more straightforward note, I liked how they didn't go with the 'Tae Oh got hit by a truck and died' ending. I would've felt cheated if that happened; it would've cheapened the rest of the story.
Other dramas in the same genre tend to bank on explosive plot twists week after week, making it feel tired and pathetic after a while. But despite its predictability and high intensity in the first half,
The World of the Married
managed to exceed expectations as it went on. The second half of the series felt a lot more
human
, tapping into emotions and issues that come with divorce, fixing one's marriage, relationships between parent and child and so much more. By the last three or four episodes, it's more tearjerking than it is blood-pumping, making us realise that as entertaining as the catfights are, it's definitely a lot more profound than that.
Despite my initial prediction, I was glad that Sun Woo didn't leave Gosan in the end. Over and over we see women — whether in fiction or in real life — being the one made to pack her bags and restart her life elsewhere while men who are similarly responsible for certain situations continue on with their lives uninterrupted. But in this story, the women got to choose their endings.
Sun Woo wasn't made to uproot her life, her friends, and her career. Da Kyung went back to studying and is steering clear of relationships at the moment. Ye Rim gave Je Hyuk a second chance but realised in the end that she deserved better. Myung Sook got the associate director position and got some character development while at it.
We dove into this drama excited to see women going against women in a story about cheating and betrayal. But in its conclusion, Sun Woo reminds us that "there are no assailants nor completely innocent victims. Such things can't be established." We see the men paying for the consequences too. Both parties — whether we categorise them as the 'good guys' or the 'bad guys' — are eventually on their path to redemption.

We also got reminded that ultimately, the world of the married couple doesn't revolve just around the couple. It's also about the people surrounding them and most importantly, the children affected by their relationship.


The bad
Jumping off from my last point, I don't have a lot of bones to pick with the ending besides the question: Where in the world did Joon Young go? He was gone for a year with no time to pack his bags. He threw his phone when he ran away so it's impossible that he sold it for some cash. Gosan is also a small town so it's impossible no one even saw him in that past year — if he stayed there, that is.
Being the Asian drama theorist that I am (I use the term very loosely, of course), I'd like to think that he was able to slip in and out of the house when Sun Woo was away. It was clear in the end that their home's passcode is still the same. But Sun Woo would've noticed something for sure. So this lack of detail, especially since it's the ending, made it a tad bit disappointing.
I also think that given the rollercoaster ride this drama has given us, ending it with a lack of a jaw-dropping twist, or at least something with a bigger
oomph
, may also be a reason for disappointment for some viewers. Even I have to admit that before the 'deeper meaning' of the ending sunk in, I was also caught in a "That's it?!" moment.
Final thoughts
Kim Hee-Ae
(who played the protagonist, Ji Sun-Woo) is no stranger to adultery-themed K-dramas. It's no wonder why she did such a spectacular job in leading the viewers into this roller coaster ride of emotions that bordered on pity, rage, betrayal and even relatable feelings of hopelessness. The rest of the cast complemented this story beautifully, delivering a well-rounded storyline that inflicts various emotions and elicits a myriad of reactions from its viewers.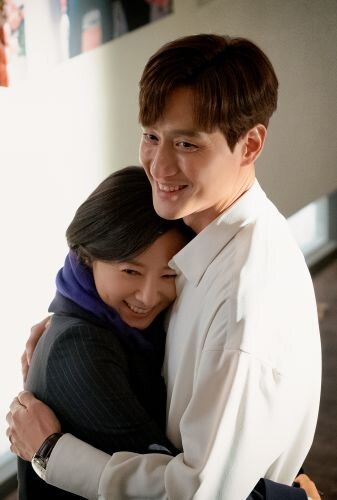 The ending surely had its shortcomings, which is often the hubris of a well-crafted plot. But I believe that, as a whole, an open-ended finale with a central theme of civility, vulnerability and hopefulness is the best way to end such a heart-aching drama. Finally, on the technical front, its cinematography also set the perfect pace and mood that championed each scene, meeting our expectations quality-wise from K-dramas of today.

Wrapping up on that note, despite its highs and lows, I'm still looking forward to the special episodes coming this weekend. Are you?
(Cover photo from: Viu)
Craving for more K-drama talk? Check out the rest of our stories here.
Comments, questions or feedback? Email us at [email protected].