We love our K-dramas, but there is a lot of Singaporean-made entertainment that deserves to be lauded too! Catch the Star Awards 2023 to discover the up-and-coming talent and popular shows in the Chinese entertainment industry in Singapore.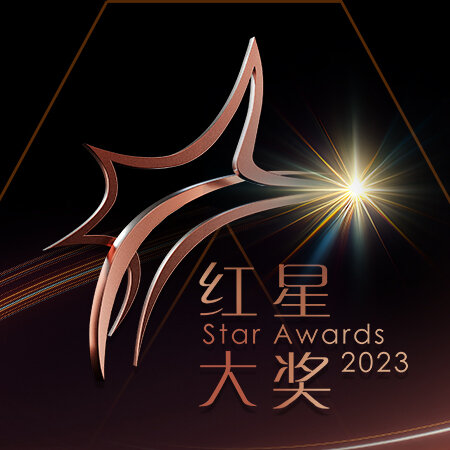 This year's theme is "Beyond | Celebrations" and the show will be a night filled with thrilling performances from regional superstars like Cantopop queen Sammi Cheng and Taiwanese singer Jam Hsiao.
Star Awards 2023 nominees
The highlight of the night will be awarding of the winners of the Performance Award and Popularity Award categories.
Richie Koh and Desmond Ng, who starred alongside each other in the critically acclaimed Your World Is Mine, are nominated for Best Actor. Other nominees include Ayden Sng (The Unbreakable Bond), Brandon Wong (Leave No Soul Behind), and Qi Yuwu (Dark Angel).
Meanwhile, Your World Is Mine's Hong Ling and Huang Biren are both vying for Best Actress along with Jesseca Liu (Soul Detective), Rebecca Lim (Soul Doctor), and Zoe Tay (Dark Angel).
There's also ongoing voting for the Top 10 Most Popular Male and Female Artistes in Singapore. Desmond Tan, James Seah, and James Goh are all nominated for the Male category. For the women, Ann Kok, Chantalle Ng, Paige Chua, and Tasha Low are in the running too.
See the full list of awardees here.
Star Awards 2023 winners
The Star Awards 2023 Gala Dinner was held on 30 March to give out the Programme Awards, which include the Best Drama Serial, Best Entertainment Programme, and more.
Your World In Mine took home the Best Drama Serial award. It shared the story of a family with an intellectually disabled adult son (played by Richie Koh). It also nabbed the Best Theme Song, with "Your World".
Best Radio Programme went to The Breakfast Quartet which is hosted on the radio station Love 972. This marks the third year in a row that they've won this award.
If you're interested in variety entertainment, Mr. Zhou's Ghost Stories @ Singapore Sightings won Best Short-form Entertainment Programme.
Actor Christopher Lee's Dishing With Chris Lee also won that night for Best Entertainment Programme.
Where to watch the Star Awards 2023 ceremony in Singapore
Eager to find out who will take home the big prizes? Singaporeans can witness the main ceremony that will be shown live on mewatch, Channel 8, Channel U and the Mediacorp Entertainment YouTube channel on 9 April at 7PM. If you want to see your favourites in person, the ceremony will be held at Marina Bay Sands.
(Cover photo from: mediacorp.sg)
Don't want to miss Coachella? Here's how you can watch it at home.
Comments, questions or feedback? Email us at [email protected].