Ah, we're finally getting to taste freedom (from the working week). Practising social distancing and staying mostly indoors for months as current events unfold, the idea of breaking free takes a more serious meaning. The same sentiment is perhaps echoed by readers from the Philippines, who are coincidentally celebrating their Independence Day today. With quarantine restrictions easing up and other countries gradually opening up for travellers, the freedom to move is something we now cherish. On the upside, we can start to greet the new normal with great news that bring brightness to our days. From Park Min Young's YouTube channel launch to Hada Labo's all-new KOUJI skincare range, ahead are all the happy highlights of our week.
Park Min Young launches her own YouTube Channel
Yup, you read that right. The What's Wrong With Secretary Kim? actress just put up her own vlog, Just, Park Minyoung to give her fans a glimpse of her daily life and work from behind the scenes. Initially feeling burdened to show much of herself, she decided to finally come out of her shell. As Park Min Young launched her YouTube channel with her intro video, she shared, "A lot of people tell me that they never knew my personality would be like this [...] so I thought it would be fun to show my true self." With her refreshingly candid self that's completely different from her on-screen roles, she revealed she'd be releasing lifestyle tips ranging from makeup, fitness, and even cooking. We can't wait to see more of her bubbly smiles as well as her totally adorable bichon frise, Leon, too!
New Zealand declares itself now virus-free
In other delightful news, New Zealand's Prime Minister Jacinda Ardern declared that the country will now lift its restrictions. After months of battling with the coronavirus, they've appeared to have totally eliminated it, with their last known infected patient fully recovered. With this, they can now go back to life pre-pandemic and enjoy joining public and private events without limitations. Still, this doesn't mean they're just gonna sit back and relax now that all is well. Their border remains shut to all, and intensive testing and contact tracing will still be done should the virus return. But, of course, we're wishing all the best for them and are hoping that we may soon face the same joy.
Have more fun with your at-home looks with Max Factor
While waiting for that day to come, let's continue making the most out of our days at home. Our cities are gradually opening up to usher in the new normal, but it's still quite risky to be going out and about at this time. Keep yourselves entertained at home by getting creative with your at-home makeup. If you've found that you're getting low on beauty supplies, fret not, because Max Factor is holding their Anniversary Mad Sale until 30 June in all leading e-commerce platforms and department stores in the Philippines. And if you're lacking ideas on how to switch up your look, this 14 June, makeup artist Bobby Carlos and influencer Chloe Collings will be hosting a live e-tutorial on Shopee and on Facebook at 4PM. Now, what beauty junkie would say no to that stay-home fun, right?
Reawaken your youthful skin with Hada Labo KOUJI skincare range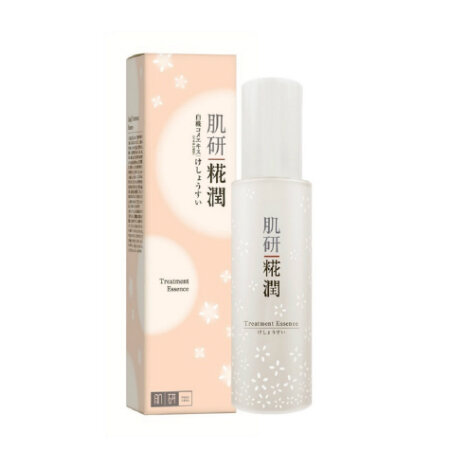 Speaking of at-home beauty, let's not forget to give the care our skin needs. According to dermatologists from the Philippine General Hospital, wearing protective gear like masks for too long can prove to be irritating to our skin, and the drier it is, the more prone it is to damage. To save our skin from all that, we need moisturising products that will help maintain our skin's barrier like Hada Labo's all-new skincare line. Combining KOUJI fermented sake rice extract and hyaluronic acid, it prevents moisture loss and repairs fine lines for clear skin. Incorporate it completely into your daily routine for a brighter look — starting with the cleansing foam, essence, and day and night creams. Shoppers in Singapore can get the KOUJI skincare range from Watsons and Guardian stores online and offline as soon as 18 June.
Source your beauty needs from SocietyA Beauty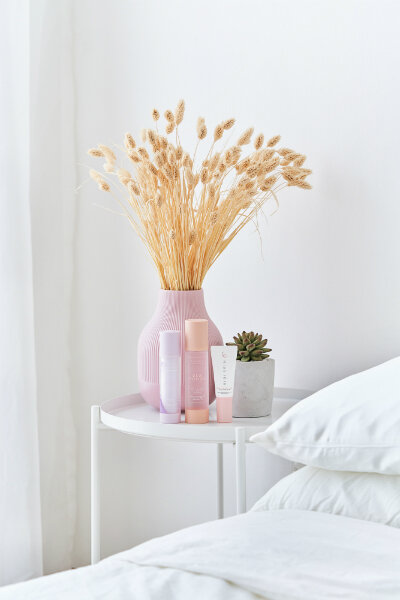 We can never get enough of beauty! Though we may find our vanity tables completely covered in beauty products, we can't help but check out new stuff that might just be the one for our skin. And in case you're thinking of doing another beauty haul this month, make sure to drop by SocietyA. Shop and do your self-care conscientiously by supporting homegrown brands now available on the e-commerce platform. SocietyA Beauty curates a selection of beauty gems from Asian brands like Sigi Skin, Nodspark, and more that you may have a wide array of products to help pamper you as you stay at home.
Style your tresses with Dyson Corrale™ Straightener
Next, give a bit of your attention to your crowning glory too. For a change of pace, give yourself a simple makeover by switching up your hairdo. Go straight or with curls — try out a different hairstyle every day all while minimising damage thanks to Dyson Corrale™. Now available in Singapore, the straightener employs one-of-a-kind flexing plate technology, so you can gather your tresses and style it with less reliance on heat. And the best part? It's cordless so you can say bye to the hassle and mess that often comes with such routines.
Add colour to your day with the limited edition Fossil Solar Watch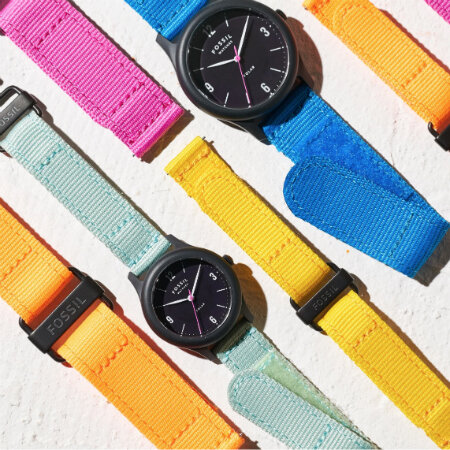 Finally, when you head out, don't forget to bring along the number one must-have accessory: your watch. For a sustainably functional timepiece, there is Fossil's limited-edition Solar Watch. The watch uses the outer ring of the bio-based plastic case to collect light that'll serve to power it for up to four months. It comes with five colourful straps made from yarn spun from plastic bottles, making it a stylishly vibrant addition to your everyday ensemble. It's completely eco-friendly. And to top it all, in partnership with EcoMatcher, Fossil will be planting a tree for every person who purchases a Solar Watch. But only 20 pieces will be available in SG, so get yours from select Fossil stores or online from their Shopify e-store asap.
(Cover photo from: @rachel_mypark)
Be in the know. Check out the latest news bites here.
Comments, questions or feedback? Email us at [email protected].