Remember months ago when we were still speculating whether Jun Ji Hyun and Park Seo Joon would lead the upcoming drama Mount Jiri? Well, we finally got our answers! Jun Ji Hyun has finally made her role official, but instead of being paired with the Itaewon Class actor, she'll be leading the cast with Ju Ji Hoon. To complete the main cast, they'll be joined by esteemed actors from the industry, namely Oh Jung Se and Sung Dong Il.
The mystery drama, penned by Kingdom writer Kum Eun Hye and directed by Lee Eung Bok, who has worked on dramas like Descendants of the Sun and Goblin, is expected to air in 2021. Mount Jiri's star-studded cast will play park rangers who work to rescue and save lives at the titular mountain. Here's everything we know about their upcoming roles.
Jun Ji Hyun as Seo Yi Kang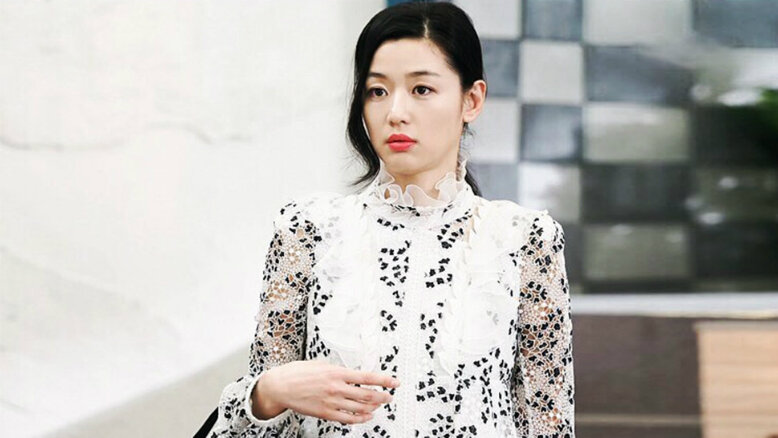 The actress, who first shot to stardom with her role in the 2001 film My Sassy Girl, is finally returning to our screens. As you might recall, Jun Ji Hyun took a break after starring across Lee Min Ho in 2017 in The Legend of the Blue Sea. Now, she's officially making a comeback as Seo Yi Kang in Mount Jiri. Jun Ji Hyun's latest character will be another strong and independent one, as Seo Yi Kang is the top ranger in South Korea's second-tallest peak. She's extremely well-versed in navigating the trails of the nature park, and later on, becomes a confidante to Ju Ji Hoon's character.
Ju Ji Hoon as Kang Hyun Jo
Meanwhile, Ju Ji Hoon will be playing a character vastly different from the Crown Prince role he took in Kingdom. In his second time working with writer Kim Eun Hye, he will next take on the shoes of a military academy graduate named Kang Hyun Jo. Kang Hyun Jo joins in as a new park ranger in Mount Jiri, and he's partnered up with Jun Ji Hyun's Seo Yi Kang. It appears that the main conflict of the plot will arise from his end, as he harbours a deep secret — whatever that is, we have no idea yet but we're betting that it is a traumatic incident that occurred in his childhood.
Oh Jung Se as Jung Goo Young
We've watched Oh Jung Se as the hilarious law firm CEO in Touch Your Heart. After that, he was the underhanded businessman caught in a serial killing mystery in When the Camellia Blooms. Even more recently, he wowed as he spectacularly portrayed Moon Sang Tae in It's Okay To Not Be Okay. And next year, as he joins Mount Jiri's cast, we'll see his versatile acting prowess at work once again. He'll play another park ranger named Jung Goo Young. According to Soompi, Jung Goo Young believes that to save others, he must save himself first. He does his job right on the clock and disappears right before he's dismissed. Whether he picked a likeable character or not, we aren't sure, but it seems that his extreme practicality might border on selfishness that can cause frustrating tensions in the most suspenseful moments.
Sung Dong Il as Jo Dae Jin
딸아 딸아 개딸아 #응답하라1988 pic.twitter.com/F9nkFfG1Uz

— 응답하라1988 (@reply_tvN) December 15, 2015
Finally, Sung Dong Il completes Mount Jiri's main cast. The Reply series patriarch, who has also starred with Jun Ji Hyun before as the antagonist in The Legend of the Blue Sea, will become Jo Dae Jin, the head of the Haedong Branch Office in Mount Jiri National Park. Dedicating half of his life as a ranger, he's nicknamed in the upcoming drama as the "Mount Jiri Man." As a simple and honest man, Jo Dae Jin isn't only committed to protecting the lives of mountain trekkers but sees the lives of his subordinates as his responsibility as well.
Mount Jiri's filming is slated to begin this month, with its cast's safety as the project's top priority. They're also working together with the Korea National Park Service to support their production and to help promote South Korea's national parks as a tourism venue. It hasn't been revealed yet which TV company or platform will air Mount Jiri, so make sure to keep your eyes peeled for the upcoming updates.
(Cover photos from: @_jujihoon and netflix.com)
For now, let's watch these exciting K-dramas that are airing this year.
Comments, questions or feedback? Email us at [email protected].